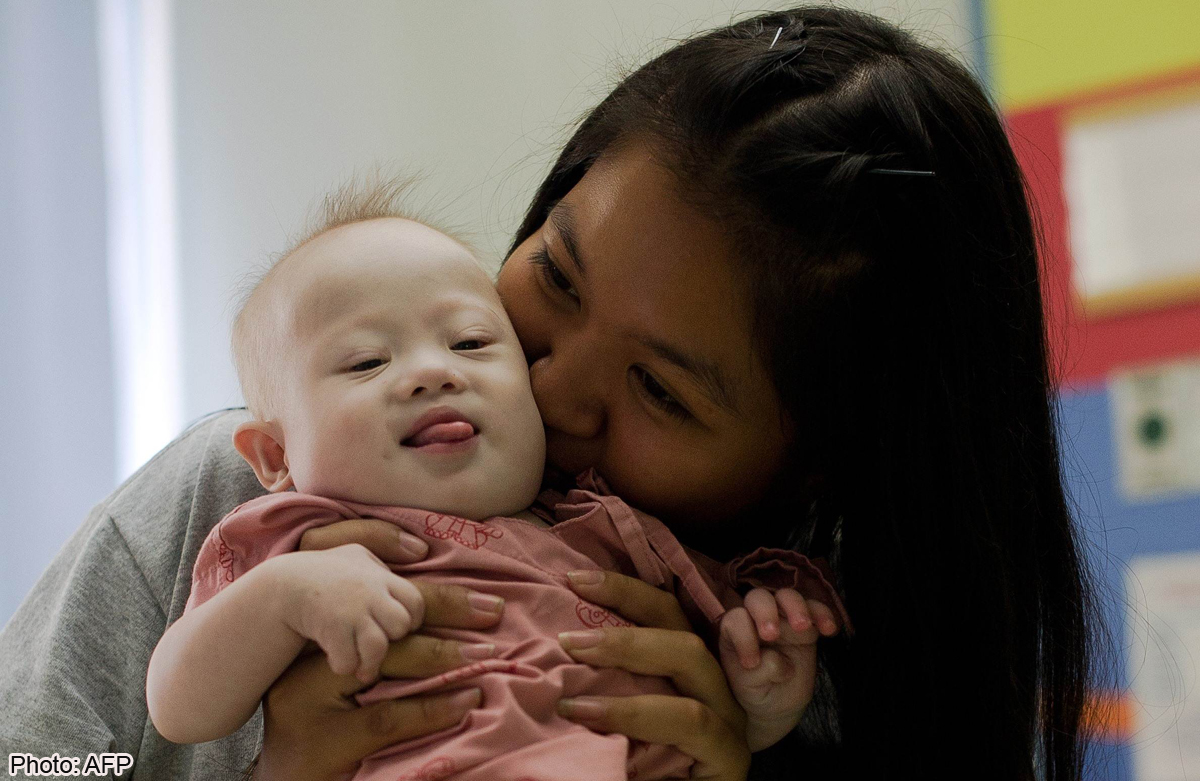 National Council for Peace and Order (NCPO) chief General Prayuth Chan-ocha has expressed concerns that in the wake of attention from authorities and media, some surrogate mothers might be afraid of contacting medical facilities and thus lose access to proper care.
"At present, the laws are not clear-cut," Prayuth said yesterday. "We are going to handle this on a case-by-case basis, based on evidence."
Thailand does not have a law on surrogacy, but the Medical Council has a regulation banning doctors from being involved in commercial surrogacy.
Commercial surrogacy has attracted huge media coverage and subsequent interest by officials lately in the wake of the "Baby Gammy" scandal. Gammy is a twin boy left behind by Australian parents, who just took his healthy sister from his Thai surrogate mother.
Thai authorities are also worried about the case of a Japanese man, Mitsutoki Shigeta, who reportedly fathered several babies via surrogacy services in Bangkok. Shigeta is linked to the All IVF clinic, owned by Dr Pisit Tantiwattanakul. Lumpini police summoned Pisit for questioning yesterday but his lawyer showed up on his behalf to request that the meeting with investigators be postponed till September 6.
Pol Colonel Decha Promsuwan, an advisory-level inquiry official at Lumpini, said he plans to force Pisit to meet police next week. "If he tries to seek a postponement without good reason, we will seek an arrest warrant."
Decha added that his team would question 11 surrogate mothers too.
Assistant National Police Commissioner Lt-General Korkiat Wongworachat said Thai police were now trying to persuade Shigeta to return to Thailand to provide information on his case. This includes reasons why he wanted to father so many children.
Meanwhile, locals in the so-called "surrogates village" in Phetchabun's Lom Sak district are keeping quiet about the whereabouts of several surrogate mothers who were living in their neighbourhood until recently. These pregnant women disappeared after media attention and a spotlight from the authorities shone their way, residents said.
"I can't speak much. I can only say that all the current surrogate mothers have already moved away and the former ones refuse to provide any information," local resident Prasop Saenphuka said yesterday.
He said former surrogate mothers had tried to keep government officials and even Lom Sak district chief Somyos Rodchaem away.
Phetchabun Governor Wichian Chantaranothai has assigned Somyos to look into the "surrogates village" after receiving reports that several women in Pak-Ork village in Lom Sak were paid to serve as surrogates.
"We were told there were about five surrogate mothers at the village until recently. All of them have left, though, as they became uncomfortable with media attention. The last surrogate mother left the village on Wednesday," Wichian said.
According to the village's chief public health volunteer, each surrogate mother received a monthly allowance of Bt10,000 from clients mostly from other Asian countries like China, Japan and Singapore, plus Israel.
Kesorn Wongmanee, the district's public health chief, convened a meeting of volunteers and instructed them to help locate the surrogates.
"Also, we need to educate other women that they must think carefully before taking up the role of surrogate mothers," Kesorn said.