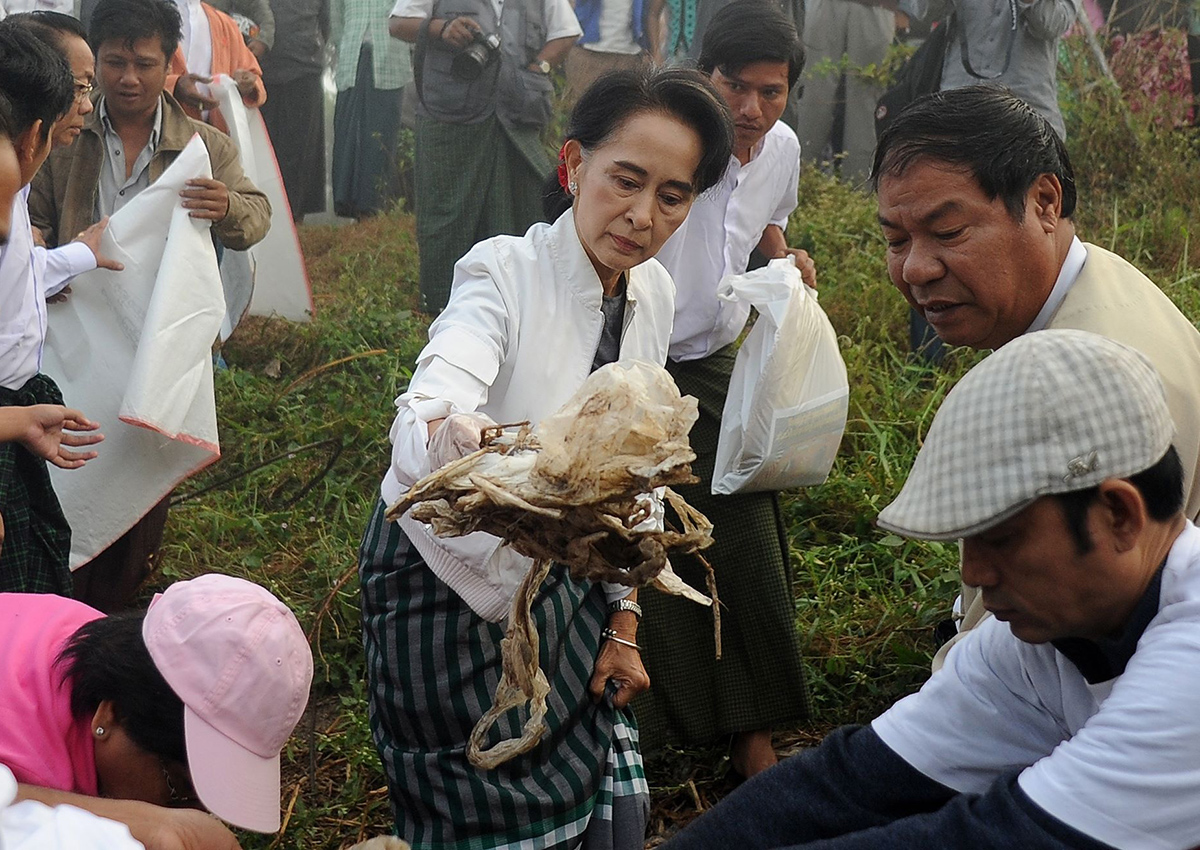 KAWHMU, Myanmar - Aung San Suu Kyi took to the streets of Myanmar Sunday to pick up rubbish, a rare public appearance since her election triumph in a move aimed at highlighting her party's commitment to public service.
Suu Kyi has told newly minted MPs from her opposition National League for Democracy party, which took nearly 80 per cent of contested seats in the November 8 polls, they are quite literally responsible for keeping their constituencies clean.
Garbage is a huge problem in Myanmar, which lacks regular trash collection and proper landfill sites. Suu Kyi has seized on the issue as a way to hammer home the NLD's drive to serve the people.
The 70-year-old led a team of party members and volunteers through her constituency of Kawhmu township on the outskirts of Yangon picking up trash.
Clutching a large white garbage bag and wearing protective gloves, Suu Kyi rummaged through the dirt to pick up tangles of old plastic bags and other debris.
She did not speak to reporters, except to tell them to stop taking photographs and start picking up litter.
Garbage collection is "the first thing we can do to serve the people," Thet Thet Khine, a newly elected MP from Yangon, told AFP.
"This is very fundamental and an important lesson to all MPs." Observers say the NLD will struggle to meet the soaring hopes of a long-suffering people seeking remedies for the nation's economic and social problems.
New MPs will also have to learn the nuts and bolts of power and policy making and deliver on the party's change narrative.
But Suu Kyi can count on the enthusiasm of her supporters.
"We need a good leader who shows us how to live... when she says something, people are ready to perform. She does the work, she doesn't just talk about it," said Myo Aung, who joined the cleanup.
In northern Mandalay city, the NLD has organised a garbage collection drive and many people, from monks to city officials, have pitched in.
"We will clean all of Mandalay. People are eager help," lawmaker Zarni Aung from Mandalay told AFP.