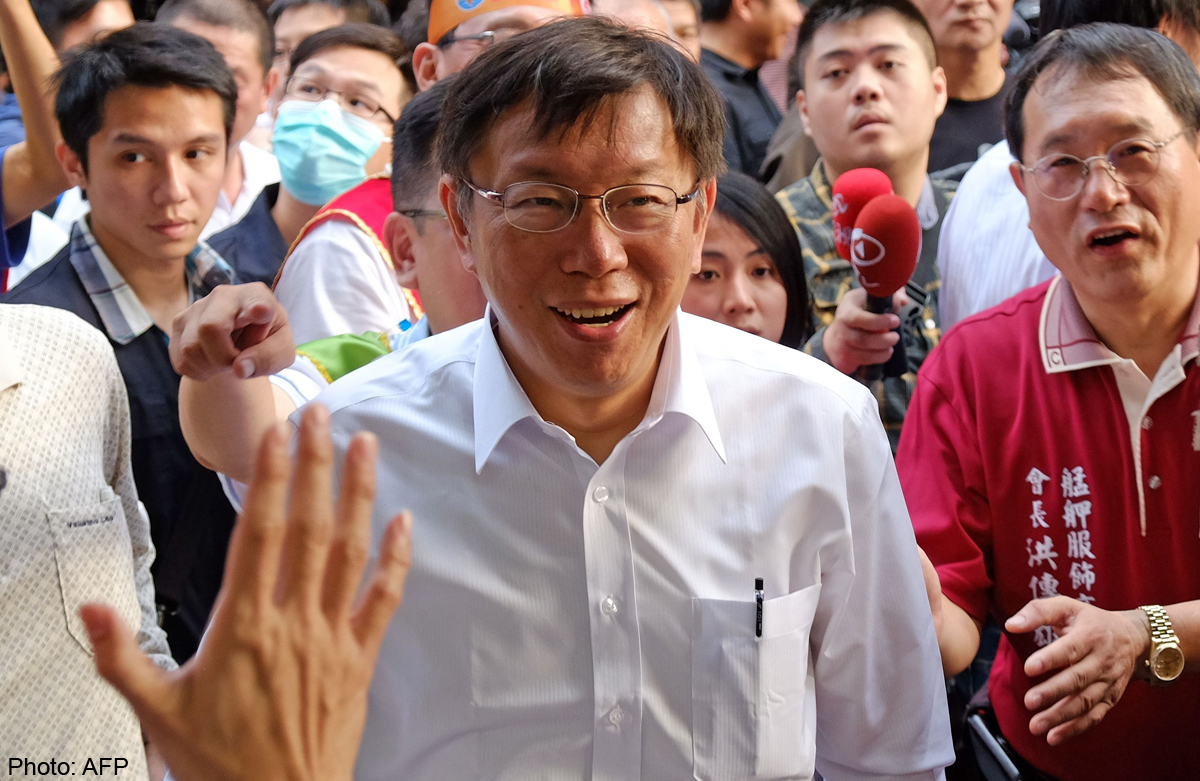 TAIPEI - Taipei Mayor Ko Wen-je yesterday defended Taipei City Government Clean Government Committee (CGC) member Hung Chih-kun after Kuomintang (KMT) and Democratic Progressive Party (DPP) Taipei City councilors criticised the mayor on the information-leaking case.
Ko was scheduled to present a report centred around the progress of investigations and the direction of future probes on five major construction scandals.
However, several city councilors verbally attacked Ko before the mayor was able to deliver the report.
KMT Councilor Wang Hsin-yi was the first to blast the mayor, stating that Ko must apologise for the Hung actions in leaking confidential materials to news media and political pundits, "or else the mayor may not proceed with his report."
KMT councilors Lee Yen-hsiu and Lee Hsin also condemned the mayor, with the former criticising Hung for employing Liu Yu-ting as a personal secretary, and the latter blaming Ko for defending the leaked information as declassified documents when a majority of Taipei City councilors did not have access to the materials.
DPP Councilor Rosalia Wu also chastised Ko, stating that both the DPP and the KMT are very confused and angered by the city government's unorthodox conduct in leaking information to local media. Wu said that in response to the improper actions, offenders must face the necessary punishments in accordance with personnel management regulations.
Following Wu's intervention, several DPP councilors implored the council to let the mayor proceed with his report. Eventually, the council's Deputy Speaker Chen Chin-hsiang requested that the city government present an official report regarding the future of Hung by Friday, and then proceeded to let Ko deliver his report.
Hung Will be Replaced if He Cannot Learn His Lesson: Ko
After delivering his report, Ko addressed the Hung situation, stating that Hung will be replaced if he cannot learn from his mistakes.
The mayor said whatever problems Hung has caused will be dealt with by Taipei's Personnel Department, and he will have to show signs of improvement.
In response to criticism toward Hung's secretary's NT$57,000 (S$2,500) monthly salary, Ko said that the calculation of wages are determined by the Personnel Department based upon experience and duration of service. Liu's salary reflects her position as a special researcher, comparable to a paralegal, and not as a secretary, which people wrongly mistake her to be.
Liu was hired to help Hung, because investigating the five major construction corruption cases requires the aid of someone who is familiar with the law, Ko added.