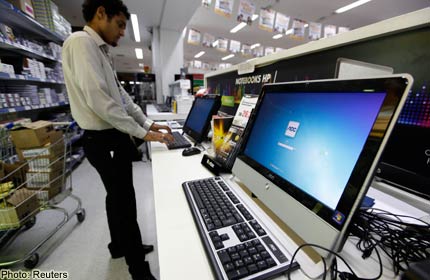 TAIPEI, Taiwan - Yahoo has revealed that Taiwan is among 17 countries, including the United States, that requested user data in the first half of the year.
Taiwan accounted for 1,942 of a total of about 29,000 government requests for data made during the period from Jan. 1 through to June 30, according to Yahoo's first transparency report published Friday.
Of Taiwan's requests, only 2 per cent were rejected, the report shows.
The US government made almost half of the requests at 12,444, and just 2 per cent of them were rejected, said Yahoo.
The United Evening News said Taiwan's police have sought help from Yahoo, Facebook and other Internet companies, asking them for data to facilitate their investigation in fraud cases.
According to police figures, about 70 per cent of the complaints made through the "165" anti-scam hotline are related to Internet operations.
The other countries or areas that have asked Yahoo for data are Hong Kong, Australia, India, New Zealand, Singapore, France, Germany, Ireland, Italy, Spain, Britain, Argentina, Brazil and Mexico.
Yahoo said it plans to release a transparency report every six months.