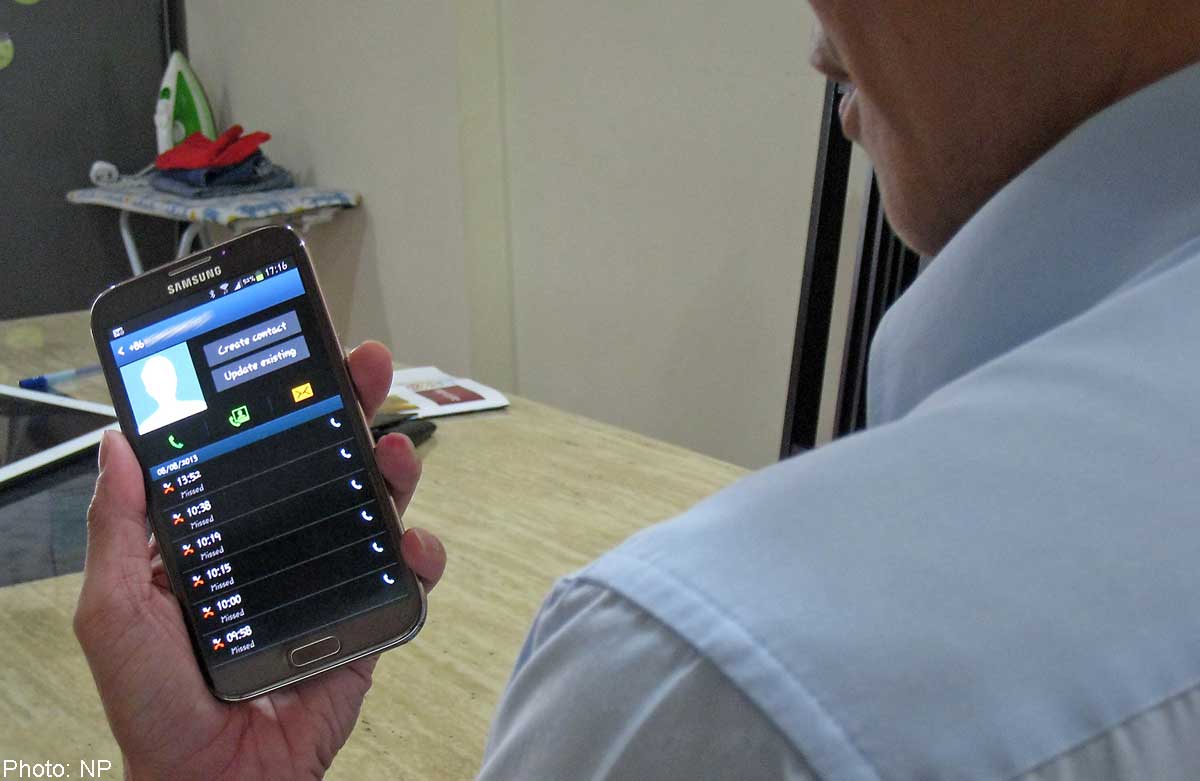 The Criminal Investigation Bureau (CIB) called on the public to be more aware of new kinds of scam phone calls yesterday.
A spokesperson from the CIB said that scam artists pretended to be public officials and target different groups of people at different times.
According to reports made to the 165 anti-scam hotline, scam artists contact the elderly, housewives and the unemployed during the morning and contact the employed in the afternoon.
A police source said that the fraudster gangs take advantage of the elderly's ignorance about the law and trick them into believing that they have committed a crime. Scammers claim that they have to monitor a victim's bank accounts and ask them to withdraw and transfer money.
After collecting data for one week, the CIB found out that people above the age of 50 account for nearly 90 per cent of the victims scammed in the morning, while banks are open.
According to police, the fraudster gangs target younger generations after the banks are closed, pretending to be customer service employees.
Statistics show that 80 per cent of victims during this time frame are under 30 years old.
A CIB spokesperson said that people can call hotline 165 within 30 minutes of being scammed to kick-start a system that prevents scammers from taking all of their money.
Information on recent phone scams can be found on the official 165 website.
Police said that a woman living in Miaoli handed over a million New Taiwan dollars to fraudsters after receiving scam phone calls yesterday, according to the Central News Agency.
After police lay in ambush for more than four hours, two suspects arrived to claim the money and were arrested.
The woman in her fifties was informed by the scammers that her unpaid health care fees might land her in jail if she did not pay the required amount.