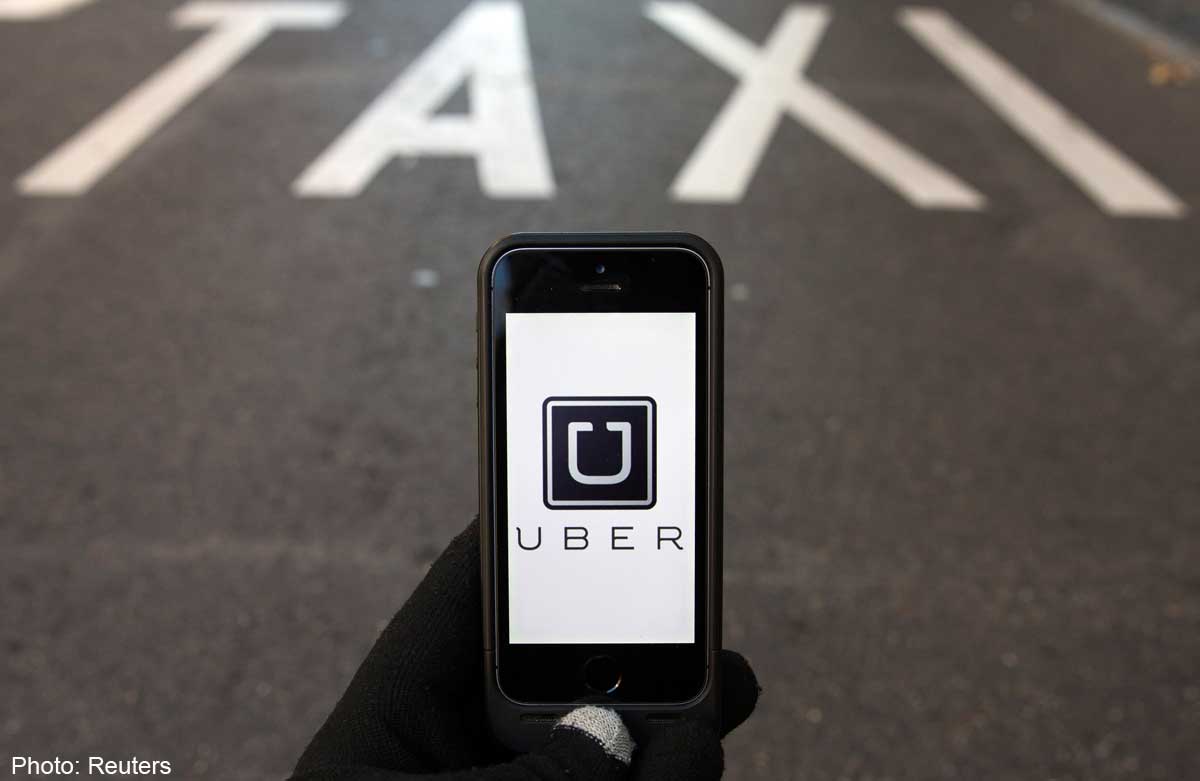 TAIPEI - The Transportation Ministry stressed that it is standing with the Executive Yuan regarding the "red lines" that the Cabinet said Uber cannot cross.
The Executive Yuan allegedly made three points clear. First, the government will not make an exception for Uber regarding its governance of self-use and commercial use vehicles.
Second, the Ministry of Transportation and Communications (MOTC) will remain the competent authority in charge of Uber's operation in Taiwan.
Third, Uber is obliged to pay taxes, as the company draws its revenue from the Republic of China.
Sam Gellman, head of Uber's Asian operations, paid a visit to vice Premier Chang San-cheng last week. In the closed-door meeting, Gellman indicated Uber's intention to make major strides in the Taiwanese market.
Chang took the opportunity to obtain a better understanding of Uber's operational model. He later made it clear to Uber that the company must innovate under the framework provided by law. Uber could consider operating as a leasing company, Chang said. This will help safeguard consumer interests, privacy and safety.
Gu Li-kai, Uber's general manager in Taiwan, made no comments on the leasing model suggested by the government. He said Uber is a platform that tries to make the best use of urban resources.
MOTC Calls on Uber to Cooperate
Transportation Minister Yeh Kuang-shih said he is certain that Uber has violated the law. He called on the company to register for a business license, pay taxes and obtain passenger insurance. The Transportation Ministry will continue to enforce the law and levy fines when necessary.
The MOTC said it is open to Uber's innovative ideas, but encourages the company to engage in constructive dialogue with the government.
Uber may not operate as a transportation business under the guise of a technology company, the MOTC said. It has the same legal and social responsibilities as other players in the transportation industry, and likewise must be overseen by the government.
The government will not restrict Uber's technological innovation. Instead, it encourages such development, the MOTC said. It also wants to assist Uber in working with other players in the industry.
Uber Defence
Facing the government's stiff opposition, Uber has launched a Facebook campaign calling on its members to voice their support for the company. "If you would like to have Taiwan continue to have ridesharing, and Uber, please leave your comments and words of support," reads Uber's blog post.
The blog post also criticizes the government's "regulatory barriers to innovation and financial opportunity." Despite the MOTC's claim to protect consumer rights by banning Uber, it is limiting consumer choices and denying their right to choose how to get around the city, Uber said.
In response, vice Premier Chang said Uber should be more precise with regards to laws that ban innovation. He stressed that the government is willing to review and update the laws if necessary.