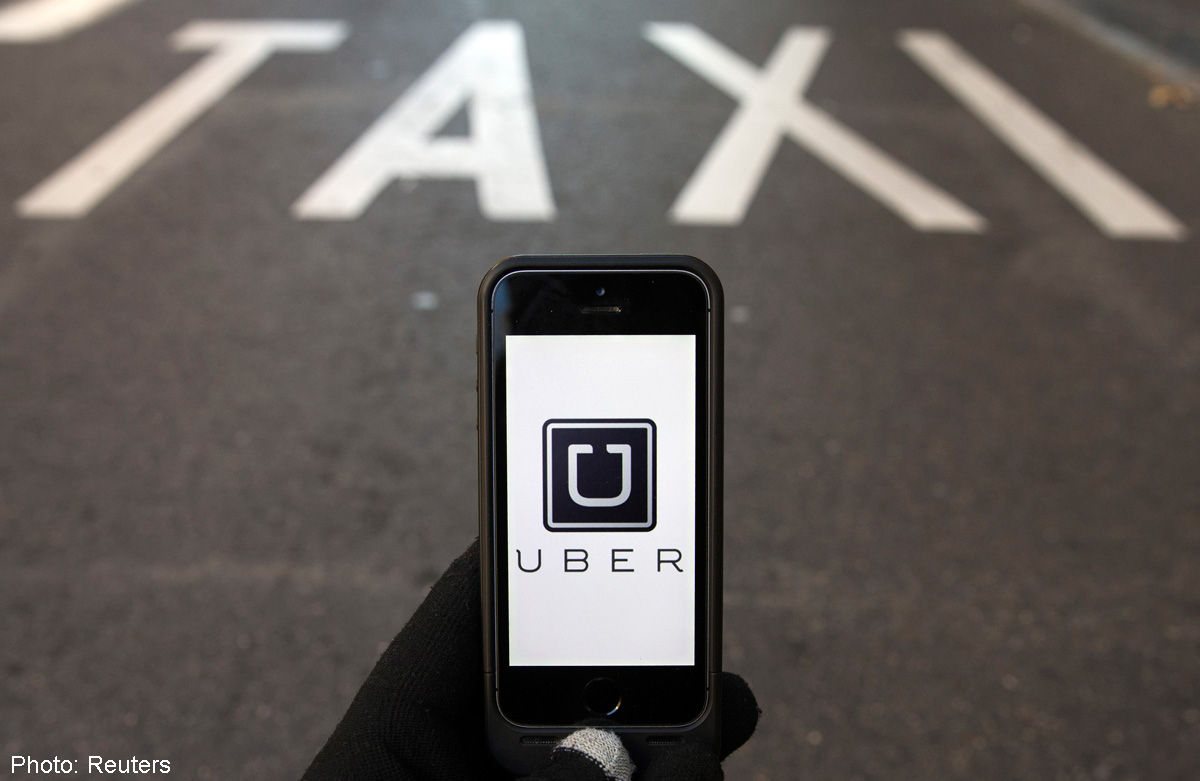 TAIPEI - The Ministry of Transportation and Communications (MOTC) yesterday issued a warning to Uber, an app-based taxi service, saying that authorities may terminate Uber's operations if it continues to violate local traffic regulations; the warning came despite the fact that the MOTC has already issued fines to Uber drivers as well as the company several times already.
Although this car-sharing service has gained in popularity around the globe, controversy has followed just as steadily. According to international news networks, many cities have forbidden the service as Uber is considered to be operating illegally as it does not require proper transportation licenses.
Uber's reputation has also suffered from negative press, as passengers have allegedly been harassed and assaulted.
After Uber entered the Taiwan market last year, the MOTC requested that the company register with the government as a legal transportation service provider. Uber has thus far failed to comply.
The MOTC started to issue fines to Uber drivers who violate local regulations and join the Uber service since this September. According to the MOTC, there have been dozens of fines issued to the company as well as individuals during the past months. Most fines issued to company were about NT$50,000-NT$100,000 (S$2,090 to S$4,180), while NT$50,000 fines were issued to individuals. The accumulated fines are over NT$3 million, said the MOTC.
Responding to the huge fines, Uber has filed an appeal stating that they are merely an information platform and not a transportation service per se, in the hope that the authorities will retract their decision.
Dealing with Controversial Uber Services
According to the MOTC, Uber registered as an information service company when it first entered the local market. However, it actually provides transportation services and did not register with the appropriate authorities, which breaks local regulations, said the MOTC.
The MOTC stated that if Uber continues to operate illegally, authorities will not only issue fines to the company but will also order Uber to terminate its operations. In addition, the MOTC will also notify the Ministry of Economic Affairs that the company's business license should be withdrawn.
Since Uber is a corporation with foreign capital, the MOTC will also ask authorities to hand down punishments to investors as they are violating local laws.
As for "false" advertisements that Uber launched to recruit drivers without proper licenses and to boost its users, the MOTC said it will send the case to the Fair Trade Commission for investigation.
The MOTC reminded citizens that most Uber drivers do not have appropriate licenses to provide transportation services. In addition, it is hard to guarantee consumers' rights since the company did not appropriately register with the government.