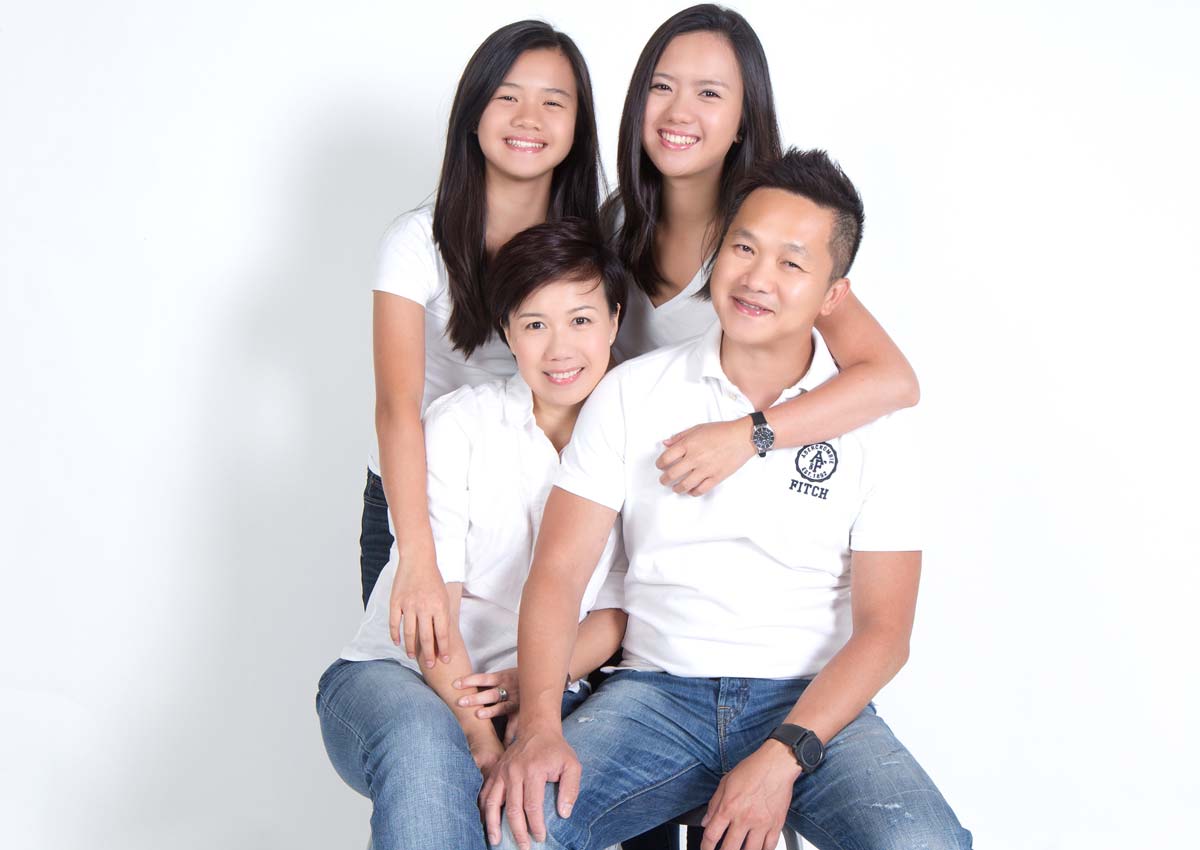 Every day for the past month, businessman Joseph Loy would cry in a corner at Block 4 of Singapore General Hospital (SGH) while his daughter Megan Loy was fighting for her life in a ward upstairs.
The 18-year-old had suffered severe burns on 80 per cent of her body after a huge fire broke out at a water park in Taipei on June 27.
Around 1,000 revellers had gathered for the annual Colour Play Asia festival, in which coloured powder was thrown on partygoers.
There was a huge blast when the powder caught fire. Ten people have died and 339 more are still being treated in Taiwan.
Her five friends, who suffered 30 to 50 per cent burns, are still hospitalised in Hong Kong and Shanghai.
Doctors had earlier said that Miss Loy had a one-in-five chance of survival. But last Tuesday, they revealed that her skin grafts have been successful so far and her burn wounds are reduced to only 5 per cent of her body. "It is a miracle and even the doctors were baffled at the rate of her recovery," Mr Loy, 47, told The Sunday Times.
When Miss Loy was flown back to Singapore on June 30, her prospects for recovery were dismal.
Death from infection was a real danger, so she was put on at least five types of antibiotics.
Doctors were worried that the heavy dosage may tax her kidneys, so she was hooked up to a dialysis machine initially.
Skin cells were taken from her scalp to be grown in a laboratory for future transplant. Over the weeks, she went through nine skin grafts and spent over 50 hours in the operating theatre.
Despite the odds, Miss Loy fought on. By day five, she could breathe without a respirator. On day 10, she left intensive care for the high dependency ward.
But for each step forward, there seemed to be a step back. A blood test revealed the presence of a potential flesh-eating bug, though it turned out to be a false alarm.
"It was such an emotional roller-coaster ride that I don't think I need to go to a theme park in the future," quipped Mr Loy, who put up a brave front for his daughter.
He also has a 15-year-old daughter, Lauren, with his wife, Ms Lim Wee Ping, 47, who works in a bank.
Part of the pain came from watching Miss Loy cope with the trauma.
Some nights, she would jolt awake, having dreamt she was in an open field when it became unbearably hot and bright.
She also broke down when she caught a reflection of herself during a video chat with her cousin.
When she asked for a mirror one week after the video chat, her parents braced themselves for a breakdown. Instead, she smiled and remarked that she was looking better.
Miss Loy continues to be on a liquid diet and will wear a pressure garment to protect her newly grafted skin for the year ahead. Rehabilitation and the road to recovery may take up to two years, but she is unfazed. There were times when she woke up at 4.30am to do physiotherapy exercises.
Last week, however, she started asking her parents the dreaded "why me?" question.
Mr Loy recalled: "We said we did not know why it happened to her because we are not God, but we are grateful because each time she needed help, there would be someone." Her samaritans include a partygoer who helped carry her to the ambulance. (See facing report.)
There was also the Singapore doctor who read about Miss Loy's plight in the newspapers and got in touch with a doctor in Taiwan to get her home. Back in Singapore, the medical team worked tirelessly to give her round-the-clock care.
Miss Loy, who hopes to study medicine at the National University of Singapore, hopes to work at SGH in the future. She recently received her International Baccalaureate exam results, scoring 42 out of 45.
Mr Loy added: "So for the 'why me?' question, maybe there's a special calling for her in the future as a doctor, for how many doctors out there can say with empathy that they have been on the other side of the fence and dallied with death?"
He then broke into a rare smile.
The past week also marked the first time he did not cry in the corner - a streak he hopes to continue as Miss Loy wins back her life. 
Scarf may have saved teen's life
A ball of fire had ripped through the crowd, and 18-year-old Megan Loy and her five friends found themselves engulfed in an inferno.
A fellow partygoer later helped carry Miss Loy, who sustained serious burns, on a makeshift table to an ambulance. Along the way, Miss Loy saw revellers dousing each other with beer to soothe their burns.
"Don't do that," she shouted at them, worried that the alcohol content in the beer would ignite and further aggravate their injuries.
"Even in the midst of her own pain and the chaos around her, she was concerned about others," said her father, Mr Joseph Loy.
He and his wife had not probed her for details earlier, as they were worried about causing further distress.
But two weeks ago, Miss Loy felt ready to open up to them.
She had volunteered to tell her mother about the fateful night of June 27, when an explosion took place at Formosa Fun Coast water park during the Colour Play Asia festival .
The Taiwanese authorities suspect the explosion of coloured powder thrown on the partygoers - a hallmark of the event - is to blame for the fire.
Miss Loy had been accompanied by her good friends from Dulwich College Shanghai, on a trip to celebrate their graduation. That night, they were in front of the stage, dancing to the music.
It was getting late and they had decided to leave after one last song.
But it was a decision that almost cost them their lives.
Minutes later, flashes of light appeared and a heatwave overtook the girls.
As they tried to escape, Miss Loy tripped over a man whose skin was ablaze.
Spotting a banner nearby, she tried to extinguish the flames on her body by rolling on it. The T-shirt that she had worn over her bikini had already been scorched.
Mr Loy said: "Thankfully, she had a scarf with her to cover her face and neck. That might have saved her life, because some people had their respiratory tracts and internal organs damaged from inhaling the flammable powder."
Nearby, the park's waterway that was used for inflatable boat rides had turned blood red. People were dipping themselves in the water for some relief from the pain.
In the ambulance, Miss Loy was repeatedly told to stay awake.
The first hospital turned her away as her injuries were too serious, but she was later admitted to Taipei Medical University Shuang-Ho Hospital.
When Miss Loy's parents saw her the next morning, she was bandaged from head to toe. Although her face was so puffy that her eyes appeared as mere slits, her parents saw relief in them.
Recalled Mr Loy: "I told her to stay strong and papa and mama would make sure she gets the best medical treatment.
"Sending her back to Singapore was the best decision I've made in my life because of the dedication of the doctors and nurses from Ward 43."
jantai@sph.com.sg
This article was first published on August 2, 2015. Get a copy of The Straits Times or go to straitstimes.com for more stories.