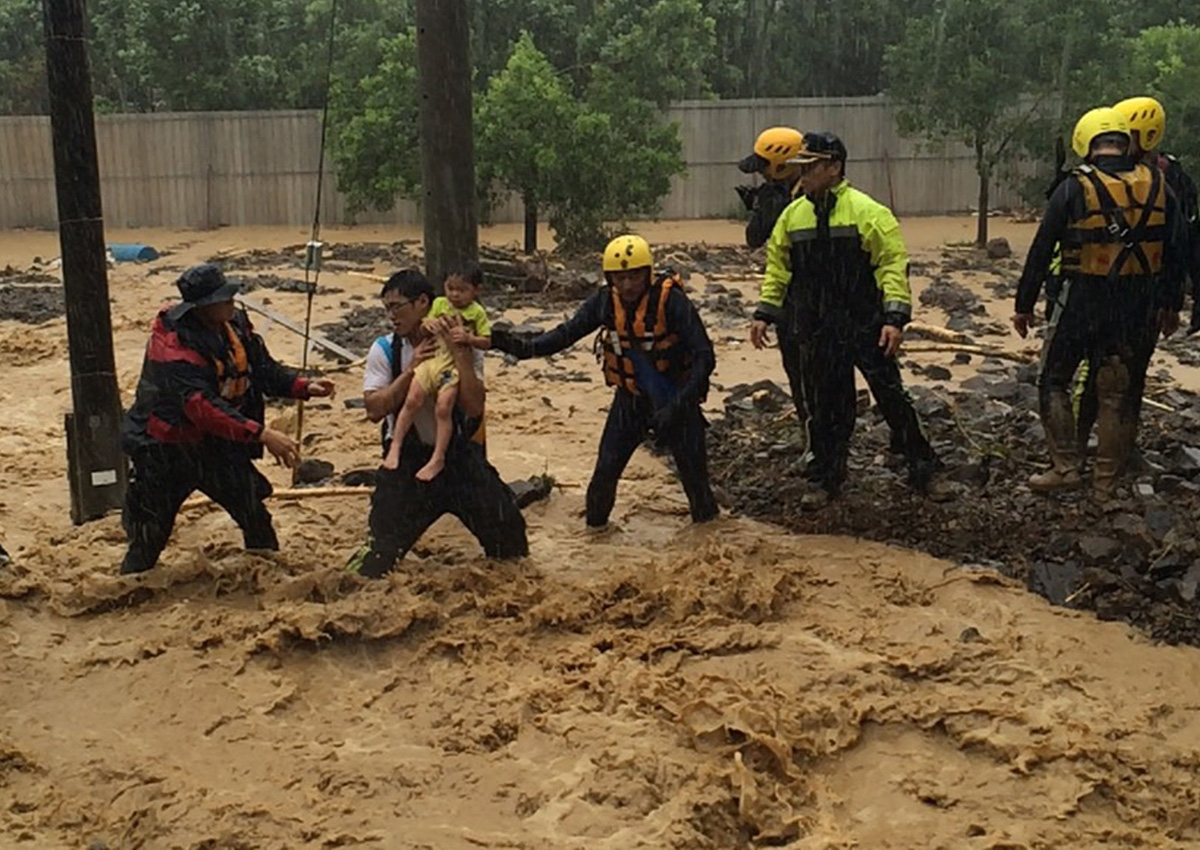 TAIPEI - Taiwanese authorities were rushing to repair roads in the mountainous hot spring town of Wulai on Monday, where 1,100 people were without electricity or water after Typhoon Soudelor ripped through the island.
Landslides triggered by the storm, which hit in the early hours of Saturday and was billed as the most powerful typhoon this year, blocked the main road into the northern township just south of capital Taipei.
"People are now able to walk past the area after our emergency repair, but it may take another three or four days for vehicles to get through," Chiang Chien-ming, a chief road engineer at the transportation ministry, told AFP.
About 100 residents in Xiaoyi village who were previously unaccounted for were contacted Saturday night and were safe.
Soldiers searching the area later also contacted another 10 people previously reported to be unreachable, a spokesman for the New Taipei City fire bureau told AFP.
More than four tonnes of supplies have been flown into the area, mostly instant noodles, bread, and water.
Television footage of the once scenic aboriginal town showed damaged houses, cracked roads, and mounds of rubble.
Soudelor caused at least eight deaths in Taiwan as it flooded rivers, ripped up trees, and triggered landslides. Toppled trees and signboards damaged electricity lines, knocking out power to a record 4.3 million households.
More than 50,000 households were still without power Monday evening, more than two days after the storm. More than 400 people were injured, according to the latest government statistics as of Saturday evening.
Taiwan's farming sector is estimated to have suffered about Tw$1.3 billion (S$56.9 million)of losses from the typhoon, mainly destroying banana and pomelo crops.
After hitting Taiwan, Soudelor struck the Chinese mainland on Saturday night, killing 21 people there with five more missing, state media reported Monday.