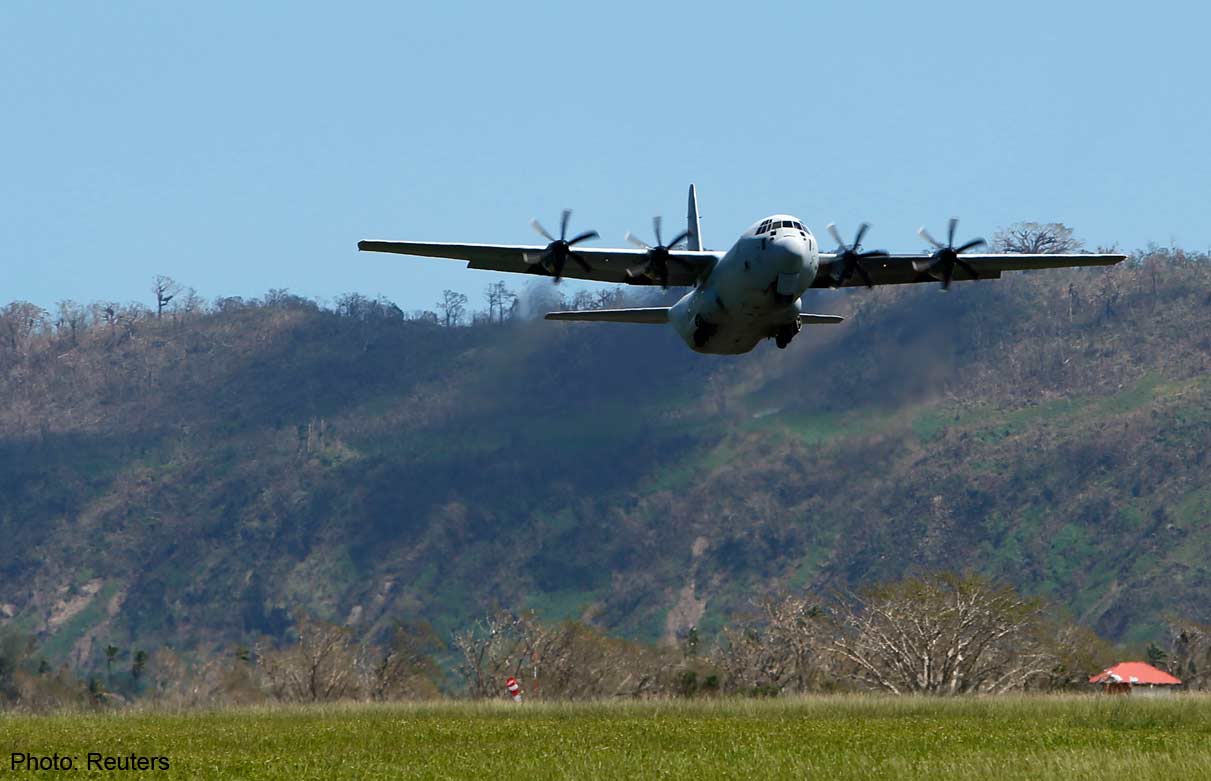 The Royal Thai Air Force yesterday sent a C-130H transport aircraft to Indonesia to pick up 86 Thai fishermen stranded on Ambon Island.
Air Force spokesman ACM Monthol Satchukorn said Air Force commander-in-chief ACM Tritos Sonchaeng had dispatched the aircraft with 22 crew, doctors and nurses at 9am yesterday.
The plane and its crew would stay overnight on the island, before departing at 7am today and arriving at Don Mueang Airport at 5pm.
It was reported earlier that more than 150 fishing workers of Thai, Myanmar, Laotian and Cambodian nationalities had registered as of Monday at the Thai authority's "one-stop service" on Ambon Island for help.
Many of them had reportedly fled "slave labour" conditions on fishing vessels or were arrested for "illegal fishing" by Indonesian authorities and hence were stranded in Indonesia.