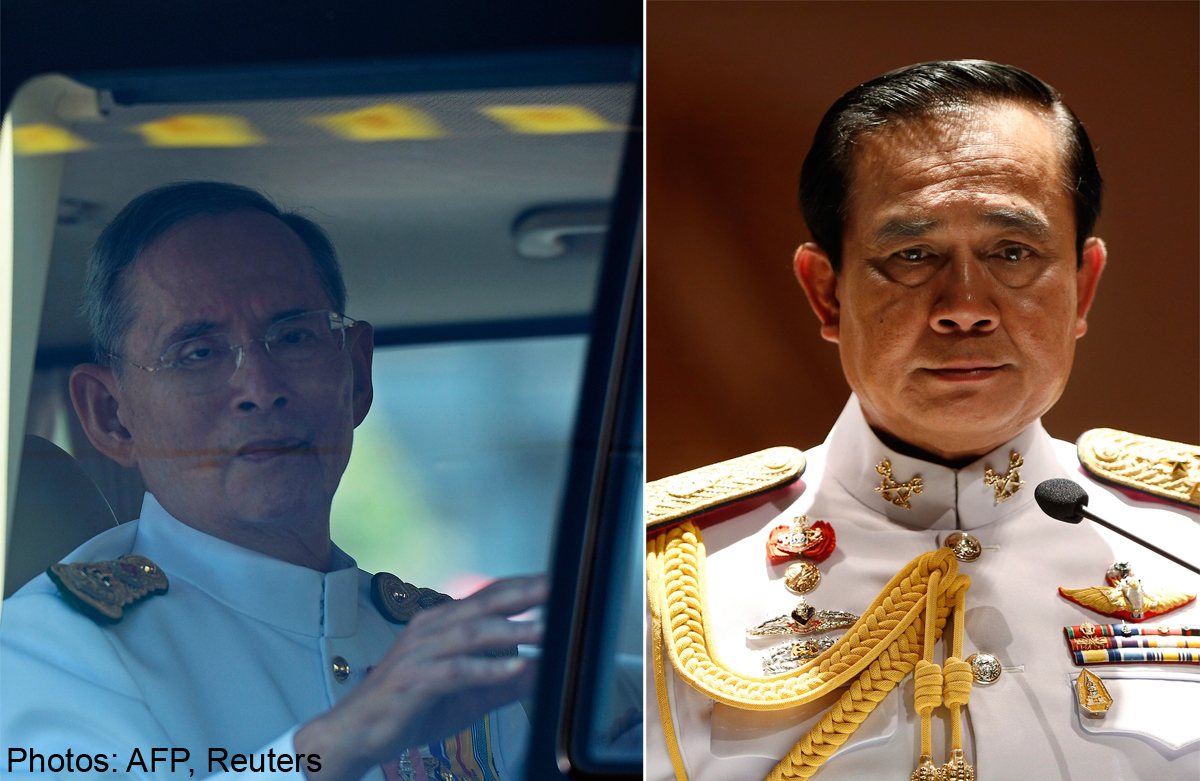 BANGKOK - Thailand's king has formally appointed the army chief as head of the nation's new military junta following a recent coup in the strife-torn nation.
"To restore peace and order in the country and for sake of unity, the king appointed General Prayut Chan-O-Cha as head of the National Council of Peace and Order to run the country," according to a royal command seen by AFP on Monday.
It said Prayut had warned the palace that violence in Bangkok and other parts of the country was likely to spread and may "jeopardise national security".
Prayut, who assumed extensive powers over the Southeast Asian nation since seizing power last week, was endorsed as regime leader at a ceremony in Bangkok on Monday.
"I gave my oath that I will perform my duty with honesty," the commander-in-chief told reporters afterwards.
"We hope that the problems will be solved soon so we can return to the right democratic system," he added.
The monarchy headed by the revered but ailing King Bhumibol Adulyadej, 86, commands great respect among many Thais.
His blessing has traditionally been a key step in legitimising the recurring military takeovers that have taken place in Thailand, which has now seen 19 actual or attempted coups since 1932.
The king, who is yet to make a public statement on the coup, was not believed to have been present for the closed-door ceremony.