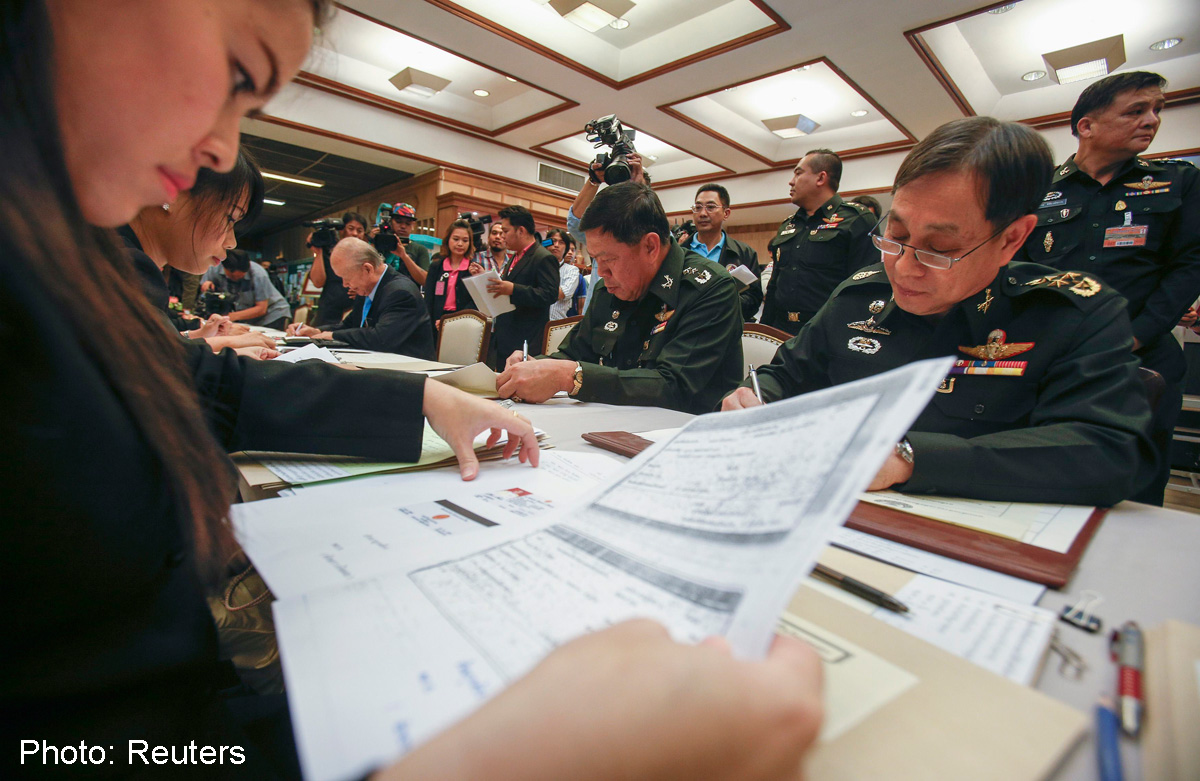 BANGKOK, Oct 21 (Reuters) - The Thai cabinet on Tuesday approved a 68 billion baht ($2.68 billion) budget for transportation infrastucture for the fiscal year ending September 2015, a government official said.
Most of the budget will be spent on dual-track railway projects nationwide, Chaiwat Thongkamkun, deputy director general at Office of Transport and Traffic Policy and Planning, told reporters after a cabinet meeting.
The budget was part of the military government's infrastructure investments over the next eight years.
The government has said the eight-year budget would be around 2.4 trillion baht for overall transport infrastructure spending.