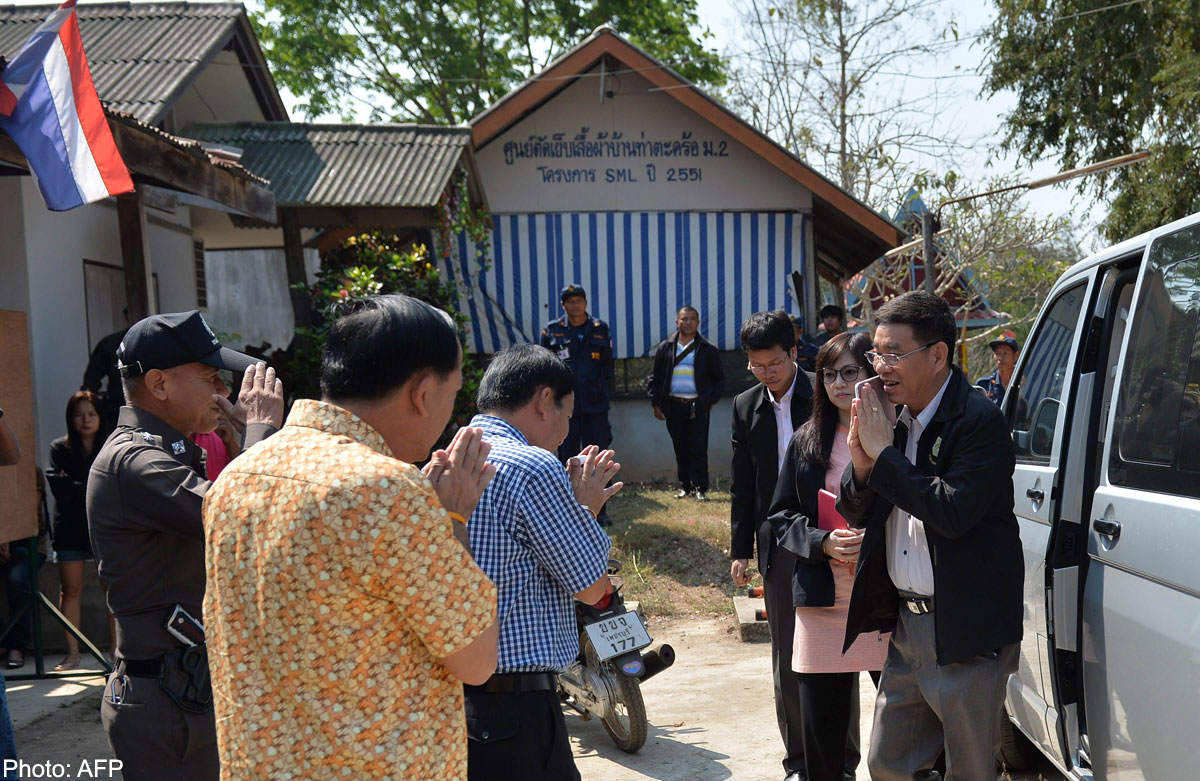 THAILAND - The Election Commission (EC) has set a date for a new poll in late July and guaranteed that the ballot would go smoothly, despite doubt on whether another ballot can be staged soon if rival parties fail to reach a compromise.
The EC had put measures in place to ensure that candidates to be MPs can register in every seat in a new poll, commissioner Somchai Srisutthiyakorn said yesterday.
The Constitutional Court ruled that the February 2 election was invalid because the election could not be held on the same day across the country. This occurred after anti-government protesters blocked candidate registration in many constituencies in the south.
The caretaker government led by Yingluck Shinawatra wanted to push ahead with a snap election while protesters led by veteran politician Suthep Thausuban wanted her to step down while a non-elected government undertakes reforms.
Suthep is mobilising supporters for rallies late this month, when he expects the Constitutional Court will disqualify Yingluck from office over an illegal transfer of a senior official, thus causing a 'political vacuum' that would open the way to an independent administration to undertake reforms.
But the pro-government United Front for Democracy against Dictatorship (UDD or red shirts) has said it will stage a mass rally the day before the Constitutional Court delivers its verdict on whether Yingluck will be told to stand down as prime minister over the transfer of Thawil Pliensri, the former National Security Council (NSC) chief.
Rivals urged to hold discussions
Despite that, Somchai said the EC was equipped with legal measures to prevent a repeat of the problems that rendered the February 2 poll unconstitutional.
However, he has urged the government and anti-government People's Democratic Reform Committee (PDRC) to hold talks to resolve differences so a new poll does not face a repeat of protests and disruption by rival camps.
Somchai said the EC would next meet with the government on April 30 to discuss issuing a Royal decree for a new election and submitting it for Royal endorsement, a process that may take about 20 days. If this goes according to plan, the new election could be held on July 20, which was the earliest date possible, he said.
Election Commission chairman Supachai Somcharoen expressed confidence that there would be a way out to the differences between Pheu Thai Party, which wants the poll to be held on June 15, and the anti-government group, which wants national reforms implemented before a new election is held.
Supachai did not think that rival camps would plunge the country into civil strife.
Democrat Party deputy leader Ongard Klampaiboon said the threat of anti-government protests was a bad sign for the new election.
He suggested that the EC talk to PDRC chief Suthep into halting their plan to oppose a new election.
"If the EC fails to get all sectors to accept the new election, it is likely the new poll may be nullified again regardless of whether the Democrats take part or not,'' he said.
Pheu Thai spokesman Prompong Nopparit said the EC must tell the public why it wants to postpone the election till July if most parties want it held in June.
Prompong called on Somchai to review his role and step down for failing to carry out his duties as Election Commissioner in a neutral manner.