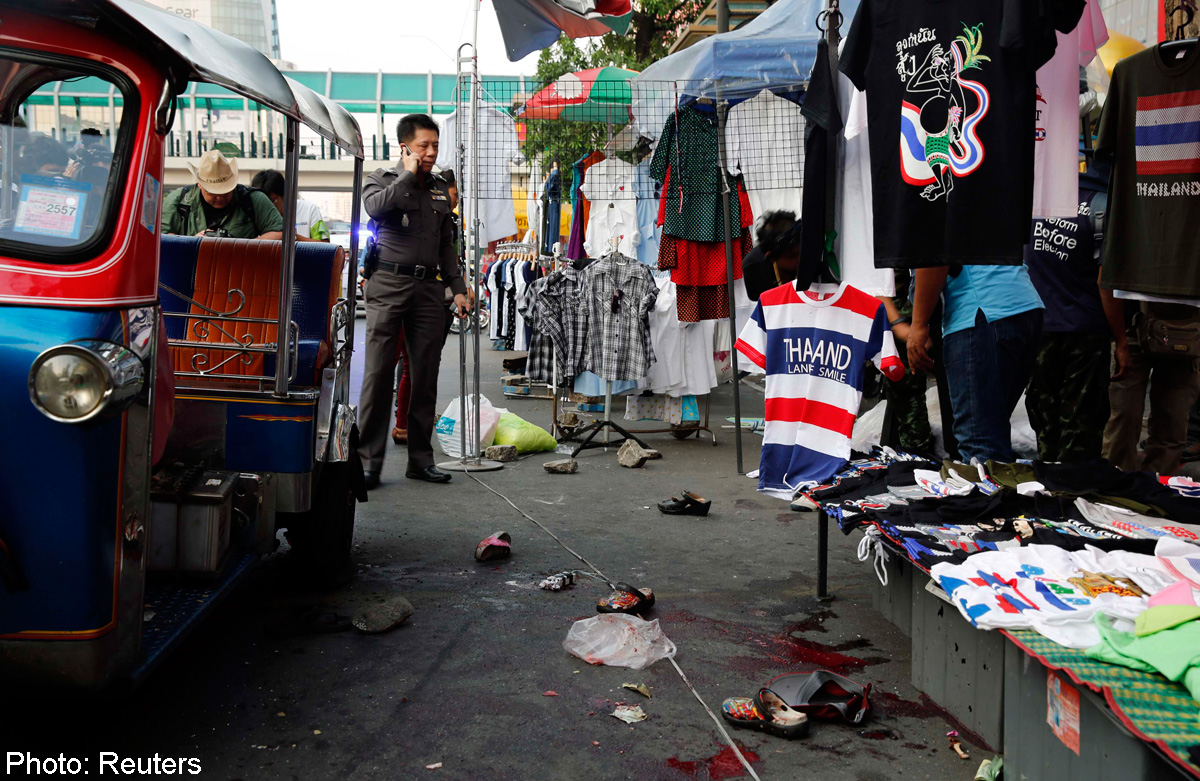 BANGKOK - Political unrest and an over-supplied US$20 billion (S$25.3 billion) real estate market in Thailand are the latest challenges threatening developers who are cancelling new launches in the hopes of staving off a bubble.
New project launches are expected to drop as much as 30 per cent this year, which should help ease concerns about oversupply, but other sectors of the market may suffer.
The number of new housing units hit a record high last year with a boom in condominiums, which accounted for 58 per cent of the market. This year the market, which accounts for about 5.5 per cent of Thailand's GDP, is expected to contract by 2-5 per cent after rising 4 per cent last year. The decline has already hit developers and could impact banks as well.
"The unrest should put a brake on a possible bubble in the sector. What we will see from now will be more cancellations on transferring new houses," said Naporn Sunthornchitcharoen, president at Land & Houses PCL.
Thailand's property index has dropped 10 per cent in the past three months compared to a 5 per cent fall of the broader index. Thailand's consumer confidence and housing demand indices dropped for a 10th consecutive month in January, a survey showed.
"In the worst-case scenario, if the unrest persists until June, consumer confidence will be weakened further," said Tongma Vijitpongpun, CEO at Pruksa Real Estate Pcl, the country's second-biggest developer. "The market will see a contraction because no one wants to buy houses at this moment."
Pruksa Real Estate, which posted record high net profit and revenue in 2013, now expects revenue to rise 3-4 per cent this year, the lowest since the 1997-1998 financial crisis, versus average growth of 25 per cent a year in the past decade.
Pruksa's new bookings dropped 30 per cent in January as potential buyers delayed purchases. Among the worst performing stocks for Thai developers, Pruksa has retreated 16 per cent over the past three months. Its net income is expected to erode by 1.85 per cent over the next 12 months, the worst estimate among local peers, according the ThomsonReuters SmartEstimates.
Land & Houses, the country's largest homebuilder, saw a 50 per cent fall in December presales - the value of bookings for property units - and is aiming for 6 per cent growth in 2014, far lower than the 20 per cent rate in 2013.
Banks affected
High household debt and a rising rejection rate due to stricter loan regulations have also deterred homebuyers, especially in Bangkok.
Home loans are already slowing, potentially weakening earnings of major banks like Siam Commercial Bank and Kasikornbank.
"We aim to lend 52 billion baht (US$1.60 billion) for housing this year, or on average 3-4 billion baht a month," said Chatchai Payuhanaveechai, executive vice president at Kasikornbank. "In January, we lent less than 1.5 billion baht. That showed a 50 per cent reduction from our target."
Growth of the 2.48 trillion baht home loan market has been cut to 8-9 per cent this year from 9.5 per cent last year, the banker said.
Thamrong Panyasakulwong, president of the Thai Condominium Association, voiced concerns that some developers may face cash-flow shortages if the crisis is prolonged.
Increasing inventory and softer demand have prompted analysts to take a cautious view on Sansiri Pcl given the company has the most unsold condominiums on the market.
Sansiri, where foreigners make up 2 per cent of customers, has seen its rejection rate rising to 10-15 per cent from the usual 5-10 per cent. It aims to launch 19 new projects this year, down 46 per cent in terms of value, and the number could be cut further if the unrest is prolonged, the company said.