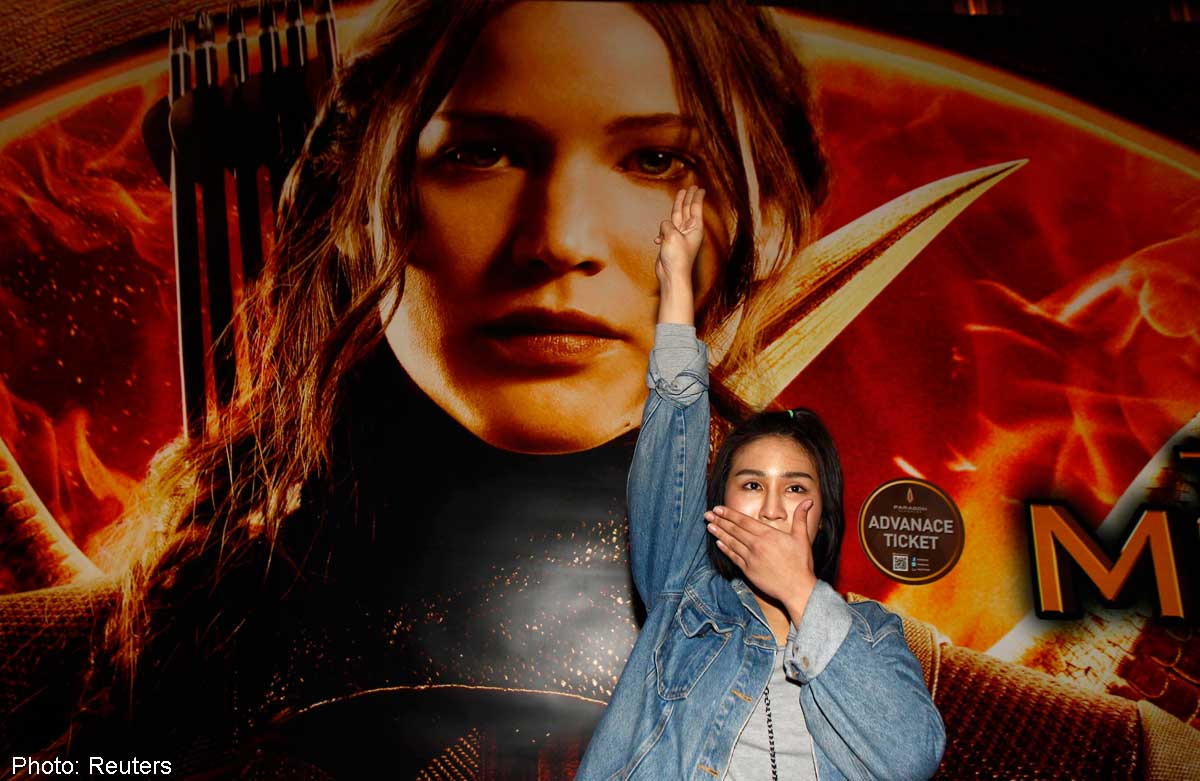 BANGKOK - Thailand's military ruler Friday said he was unfazed by people using a three-fingered protest salute inspired by the blockbuster Hollywood franchise "The Hunger Games" to express opposition to the country's junta.
But General Prayut Chan-O-Cha warned that those who adopted the gesture in public risked jeopardising their futures.
The salute has become the unofficial symbol of resistance against the army's May coup with scores detained for raising three fingers in the air in an act of defiance. The same gesture is used in the fictional movies by rebels fighting against a dictatorial regime.
"I'm not concerned by the three-finger protest," Prayut told reporters Friday.
But the prime minister also suggested those detained for using the salute could face further problems.
"I don't know whether it is illegal or not but it could jeopardise their futures," he said.
His comments came a day after a female university student was detained by plainclothes officers outside a high-end mall in Bangkok for flashing the salute in front of a large publicity poster for the film.
Two male students who did not use the gesture were also taken away for questioning outside a nearby cinema the same day.
On Wednesday five students were briefly held by the military for flashing the three-finger sign during a speech by Prayut in the northeastern province of Khon Kaen.
All have since been released.
"I don't want to punish them (the students) so they were merely reprimanded, released and told not to do it again because it's of no benefit to anyone," Prayut said.
Some cinemas in Thailand have cancelled screenings of the film, which stars Jennifer Lawrence playing the survivor of a bloody reality TV contest in a dystopian future who goes on to become a rebel leader that topples a totalitarian state.
But Thailand's premier denied ordering cinemas to stop showing the film.
"I am not involved in that," he said.