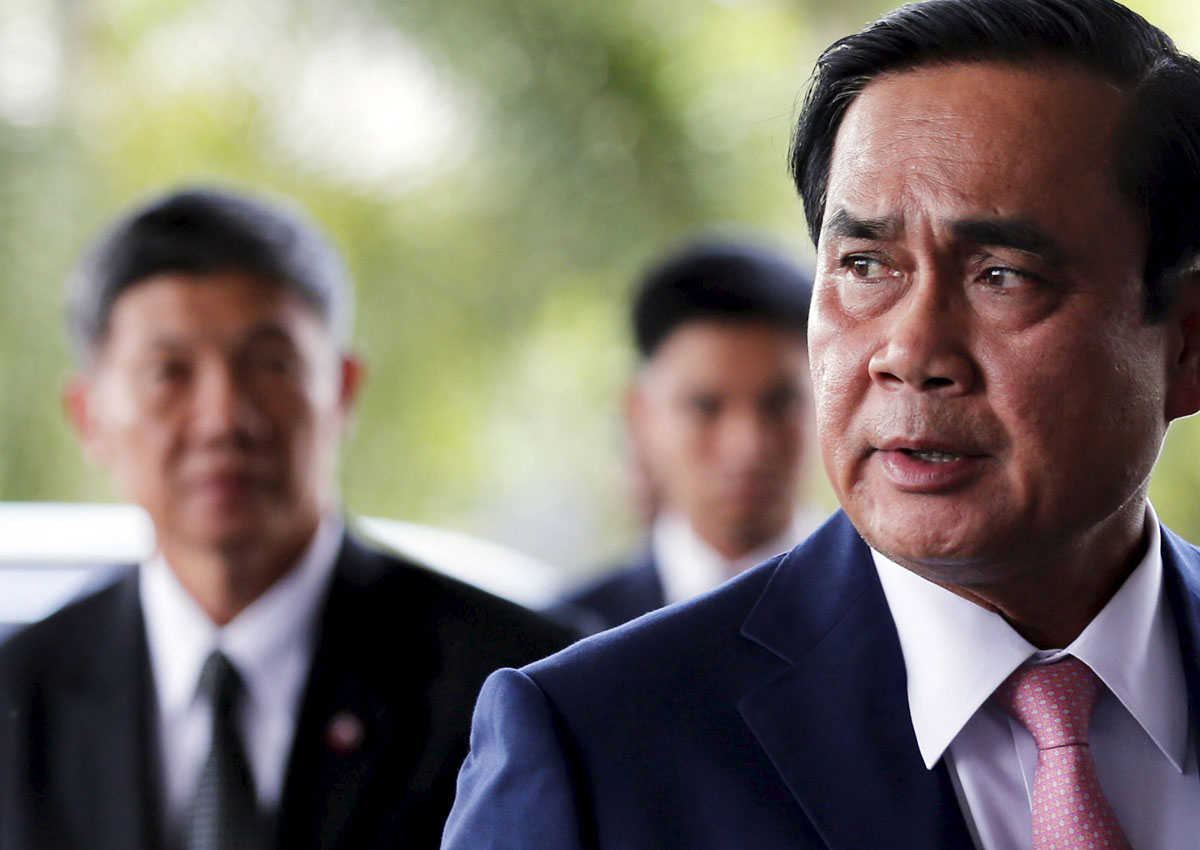 Thailand's junta Wednesday said elections are unlikely to take place before June 2017 in the latest delay to the restoration of democracy since the military seized power last year.
The kingdom's generals had initially promised to return power to civilians within 18 months of their May 2014 putsch as they set about rewriting the country's constitution.
That date was further pushed back to early 2016 and then scuppered entirely earlier this month when a military appointed council rejected the junta's own draft constitution.
At a briefing for foreign diplomats in Bangkok on Wednesday Deputy Prime Minister Wissanu Krea-ngam said the process of drafting a new constitution was expected to take 20 months.
"The total number is 20. Hopefully in June 2017 we will have the general election. And not long, one month after that, we will have the new elected government," he said.
If the new election date is met, General Prayut Chan-O-Cha's junta will have spent more time in power than any other military government in Thailand since 1969.
Foreign Minister Don Pramudwinai told reporters Prayut had asked his appointees to try and speed up the new charter drafting process.
"The prime minister doesn't want to stay on longer, he even asked for the shortening of the whole process," he said.
The army seized power from an elected government in May last year, promising to calm the country after years of street protests and acrimony by political rivals.
The junta has said a new charter - Thailand's 20th since it abandoned absolute monarchy in 1932 - holds the key to bridging those divides before democratic elections can be restored, provisionally in mid-late 2016.
But critics had pilloried the document as divisive, anti-democratic and aimed at prolonging military rule.
For years the kingdom has been split between pro-democracy supporters of ex-premier Thaksin Shinawatra's populist parties and a conservative, royalist elite backed by the military and judiciary.
Shinawatra-backed parties have won every election since 2001 but have been ousted by two coups and seen the removal of three prime ministers by the courts.
The political instability comes at a time of growing concern over the health of the revered but frail 87-year-old King Bhumibol Adulyadej.
The world's longest serving monarch has been in and out of hospital for many years.
In recent weeks the palace has taken the unusual step of regularly updating the Thai public on the state of the King's health as he battled a lung infection and high fever.
The latest update, released Thursday, said the King was faring better with his fever dissipated, and his lung inflammation reduced.