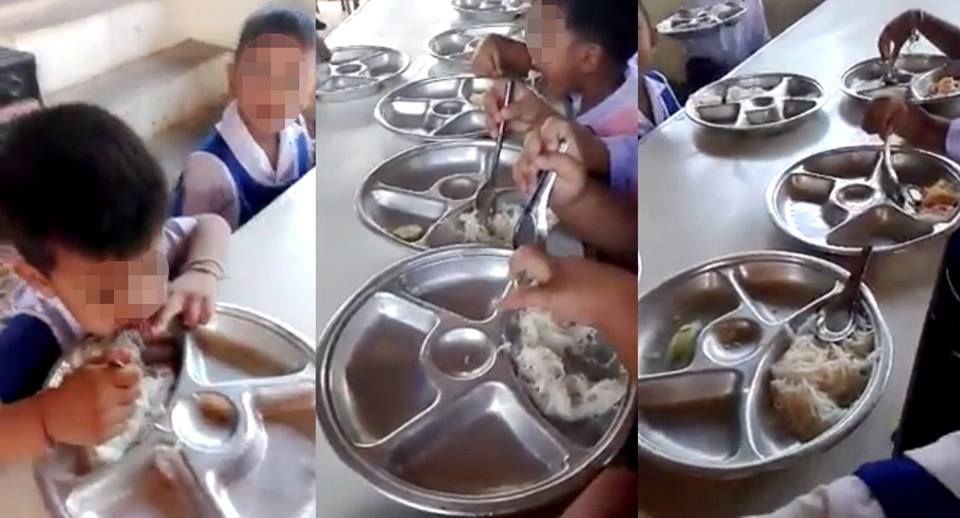 BANGKOK - The National Anti-Corruption Commission (NACC) plans to investigate alleged lunch-budget graft at a school in Surat Thani, Thailand.
A video circulated on social media showed kindergarten pupils Ban Tha Mai School eating only fermented rice noodles with fish sauce, a far less nutritious lunch than they're supposed to be provided.
The NACC Region 8 Office will be asked to assign a fact-finding panel to look into the matter.
Surat Thani office director Pol Sattho said an initial investigation had uncovered falsified documents, failure to check food ingredients on delivery and a lack of receipts identifying the suppliers.
"We are convinced there was wrongdoing and will recommend at a June 25 meeting that the regional office establish a formal fact-finding committee," Pol said.
Rather than having receipts to verify purchases, Pol said, school staff could only show a daily log of ingredients and prices, in breach of civil service regulations.
Officials seized documents from 2014-2018 and found suspicious procurements, such as weekly purchases of cooking gas, he said.
School director Somchao Sithkhen was transferred out of the area on June 1 when the Surat Thani Primary Education Service Area Office 2 established its own fact-finding committee.
Nutrition seems to have been neglected because the pupils were given no fruit, only a single-dish meal.
In those four years lunches never varied, the selection rotating among red pork rice, boiled chicken rice, stir-fried noodles, noodle soup, fermented rice noodles and fried rice.
Two teachers in charge of procuring food were found to have never checked ingredients on delivery. Pol said they admitted to feeling guilty about breaching regulations but were unwilling to challenge the school director.