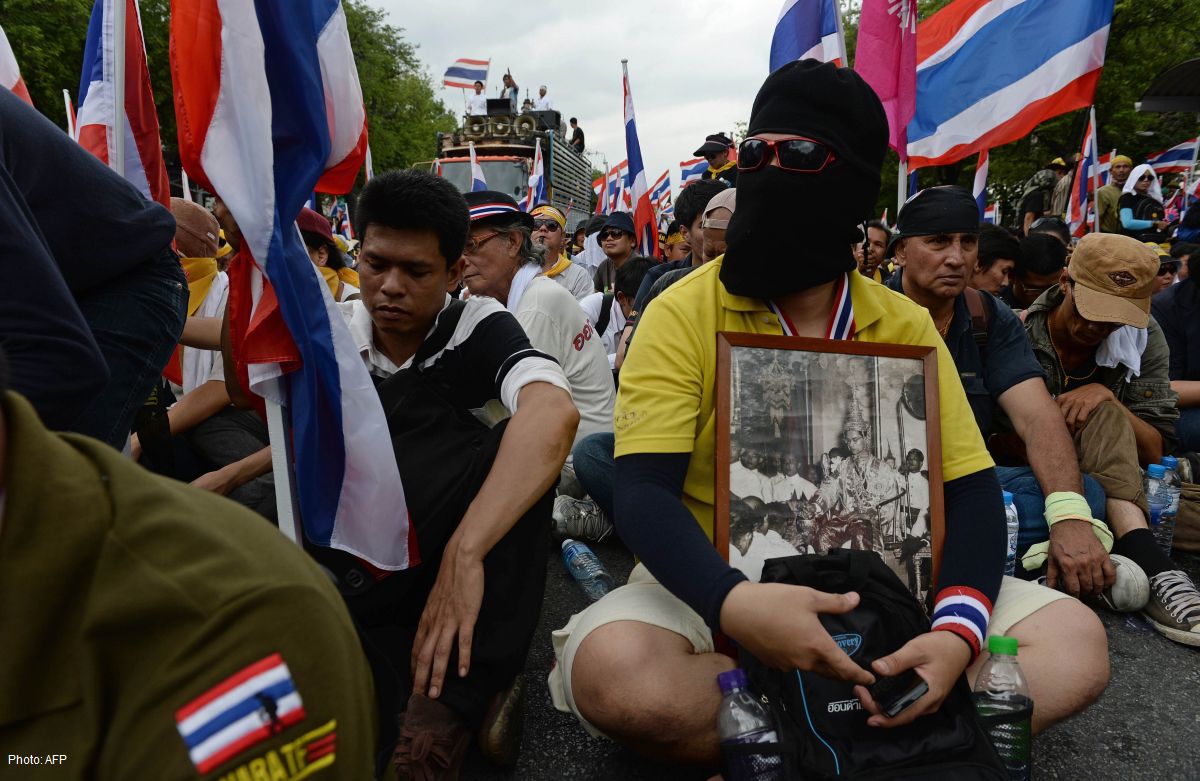 BANGKOK - Thailand's revered King Bhumibol Adulyadej called on his people to do their duty for the security of the country in a birthday address on Thursday but he avoided making direct reference to the latest political turmoil.
Protesters have been attempting to bring down the government of Prime Minister Yingluck Shinawatra and five people have been killed in clashes over the past week, though the two sides reached a truce to mark the king's birthday.
The 86-year-old king is the only monarch most Thais have ever known and has been a unifying father figure who has defused previous crises in his long reign. His words were awaited with great expectation.
The world's longest-reigning monarch, who left hospital in July after a four-year stay, looked sombre and spoke slowly, pausing at times, as he read out his address.
He referred to his people doing their duty to support each other for the sake of the country. "All Thais should realise this point a lot and behave and perform our duties accordingly, our duty for the sake of the public, for stability, security for our nation of Thailand," the king said to a gathering of the country's top leaders.
The birthday ceremony was held at the king's seaside palace in Hua Hin, about 190 km (118 miles) south of Bangkok, where he moved with Queen Sirikit when he left hospital.
Among those in attendance in formal suits and dress uniforms was the prime minister, the heads of the armed forces and police, top bureaucrats and the leader of the opposition.
Crown Prince Vajiralongkorn offered his father birthday wishes but the queen, who suffered a stroke in July last year, was not seen in live television pictures of the ceremony.