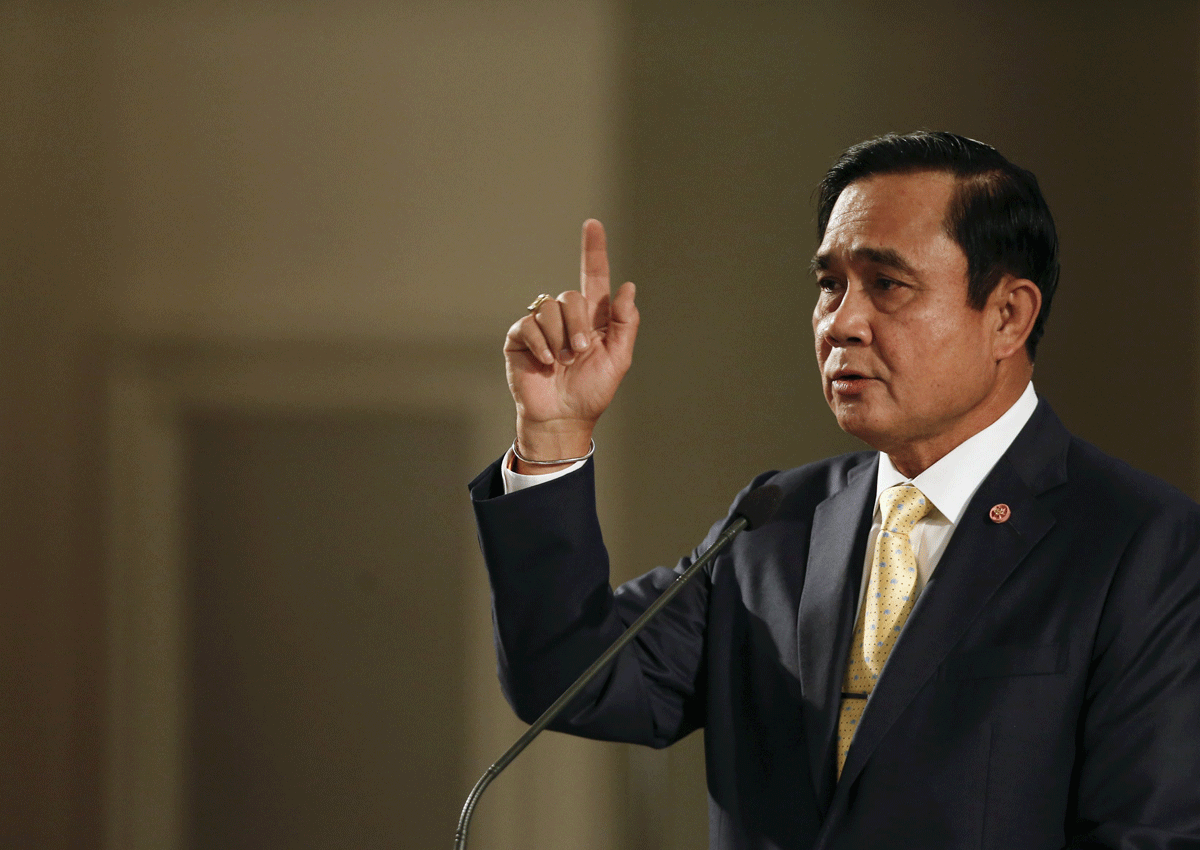 Bangkok, Jan 29, 2016 - Police on Friday said a Thai man is facing up to five years in jail for sharing a song mocking the country's junta chief, who also has a penchant for penning his own tunes.
Narong Roonthanawong, 39, was arrested under the country's controversial Computer Crimes Act after a legal complaint was made directly by the junta to police, officers said.
"He was charged with Computer Crime Act for uploading false information into the system," said Colonel Chairop Junnawat, superintendent of Chokchai police in northern Bangkok.
"He confessed that he shared an audio clip of a song which he thought was funny among his friends and he apologised to the prime minister for his inexperience," he added.
The exact content of the song, entitled "For Our Beloved Uncle," was not clear, but Colonel Chairop said the lyrics "defamed the prime minister" and that the clip was shared on the popular Line messaging app.
Prayut is something of a songwriter himself. He has composed two songs since coming to power, which are repeatedly played on radio and television.
A notoriously mercurial figure, he is renowned for his somewhat zany sense of humour, often making off-the-cuff remarks and jokes.
But he has also displayed an explosive temper when it comes to personal criticism.
Since he seized power just under two years ago he has repeatedly clashed with reporters when pressed on his government's record, a trait he vowed to rein in during a New Year speech this month.
Criticism of the junta is effectively outlawed, as are public protests or political gatherings.
Critics say the wide-ranging Computer Crimes Act, which forbids disseminating digital information that "damages the country's security or causes a public panic", is often used to stamp down on dissent.
The number of computer crime, sedition and lese majeste charges have all shot up since the junta seized power in a May 2014 coup.
Prayut has also awarded himself powers to make any decision in the name of national security.