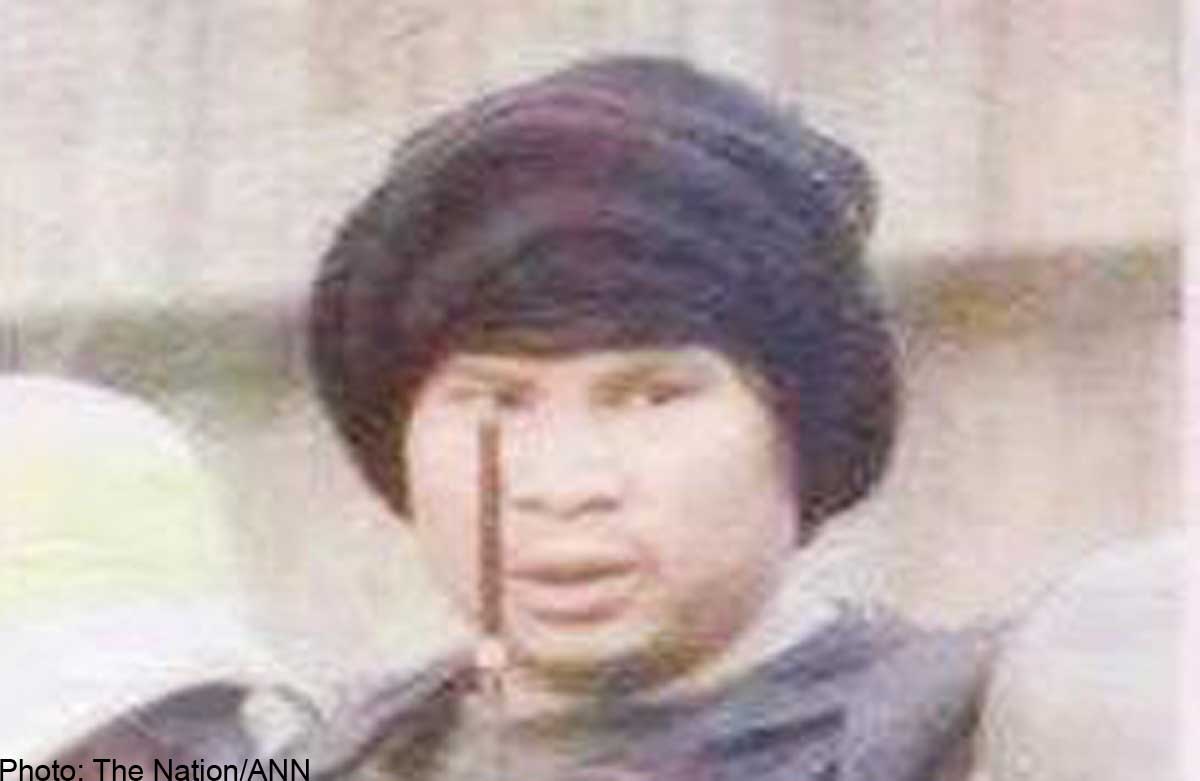 BANGKOK - A Thai gunman who gained national notoriety after opening fire at a political clash with an assault rifle in a popcorn bag said Thursday he had been hired by anti-government protesters.
Images of the man, nicknamed the "popcorn gunman", went viral after he was seen during a dramatic gunfight with government supporters in Bangkok on February 1 wearing a balaclava and bulletproof vest.
He was hailed by some within the anti-government movement as a hero.
Wiwat Yodprasit, who was arrested Wednesday and faces charges of attempted murder and possession of a gun, told reporters he had been trained to use the M16 rifle by the protesters' private security guards.
The 24-year-old said he was paid $9 a day to act as a guard for the movement, which is backed by the Bangkok-based establishment and wants to oust Prime Minister Yingluck Shinawatra.
"The head of protest security gave me a M16 to use... I fired 20 bullets. I used the popcorn bag to keep the bullet casings from falling to the ground," Wiwat told a press conference.
The daytime clash broke out in the district of Lak Si after opposition demonstrators blocked ballot boxes from being delivered for a general election.
Protest leaders have repeatedly denied that their guards or supporters carry weapons.
Wiwat was arrested at a temple in the southern town of Surat Thani - the home town of firebrand protest leader Suthep Thaugsuban.
His image has been widely used by protesters as a symbol of defiance against the authorities and the rival pro-government "Red Shirts" movement.
He was identified after police released a picture of him later removing his balaclava.
Protest spokesman Akanat Promphan said Wiwat was being used by police as a "scapegoat", without confirming whether he was a security guard for the movement.
"He did not intend to hurt anyone but to protect innocent people," Akanat said, adding the protesters will support his legal case.
Authorities seized on Wiwat's confession as further proof that anti-government demonstrators are armed.
"Suthep has repeatedly said that his protest is peaceful. That is absolutely not true," said Labour Minister Chalerm Yubumrung, who heads the government's security response to the months-long crisis.
Political violence, often targeting protesters with gunfire and grenade blasts, has left 23 people dead and hundreds wounded in recent months.
The bloodshed has abated since protesters scaled down their rallies at the start of March and converged in a city centre park.
On Tuesday Thailand ended a near two-month state of emergency in Bangkok and surrounding areas, reflecting the improved security situation.
Yingluck's government, in a caretaker role following an incomplete February election, still faces a series of legal challenges that could lead to her removal from office.