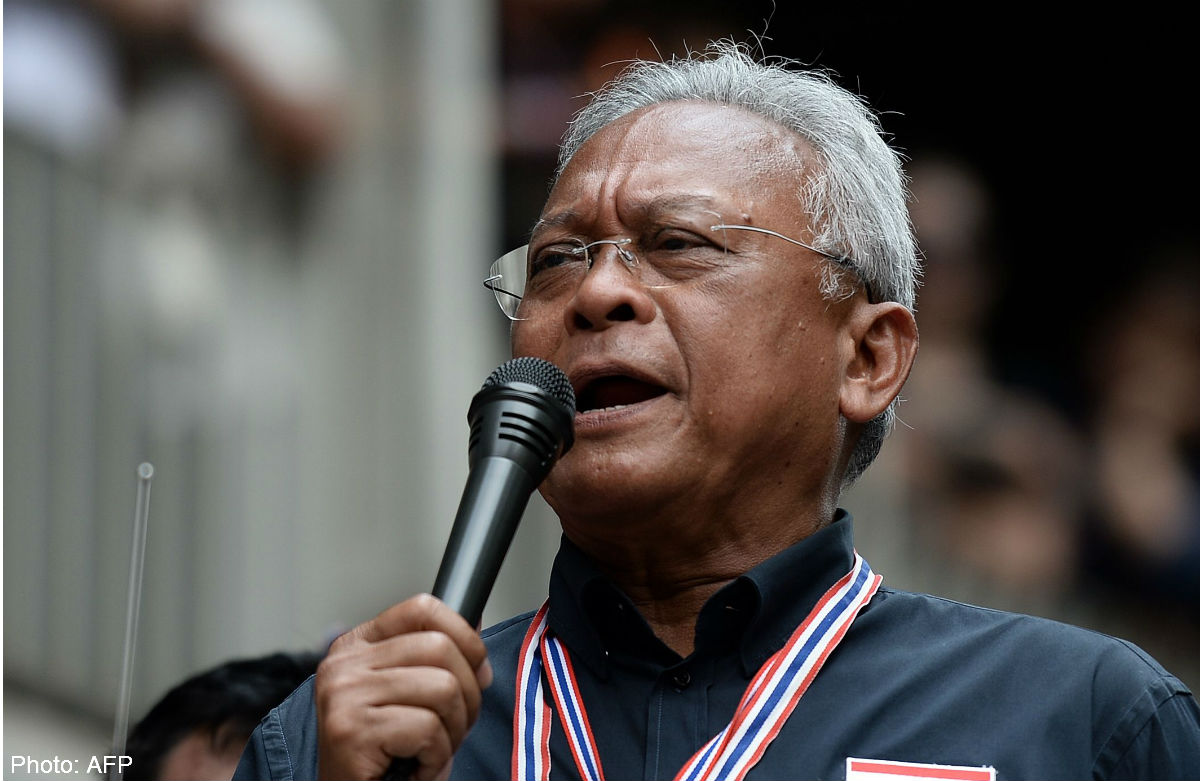 Thai anti-government protest leader Suthep Thaugsuban said on Thursday he was willing to appear in a live TV debate with Prime Minister Yingluck Shinawatra, after weeks of refusing any form of talks.
"I'm ready to be the people's representative and talk politics with Yingluck," he told supporters. "Just tell me when and where."
"Give us two chairs and a microphone and transmit it live on television so the people can see."