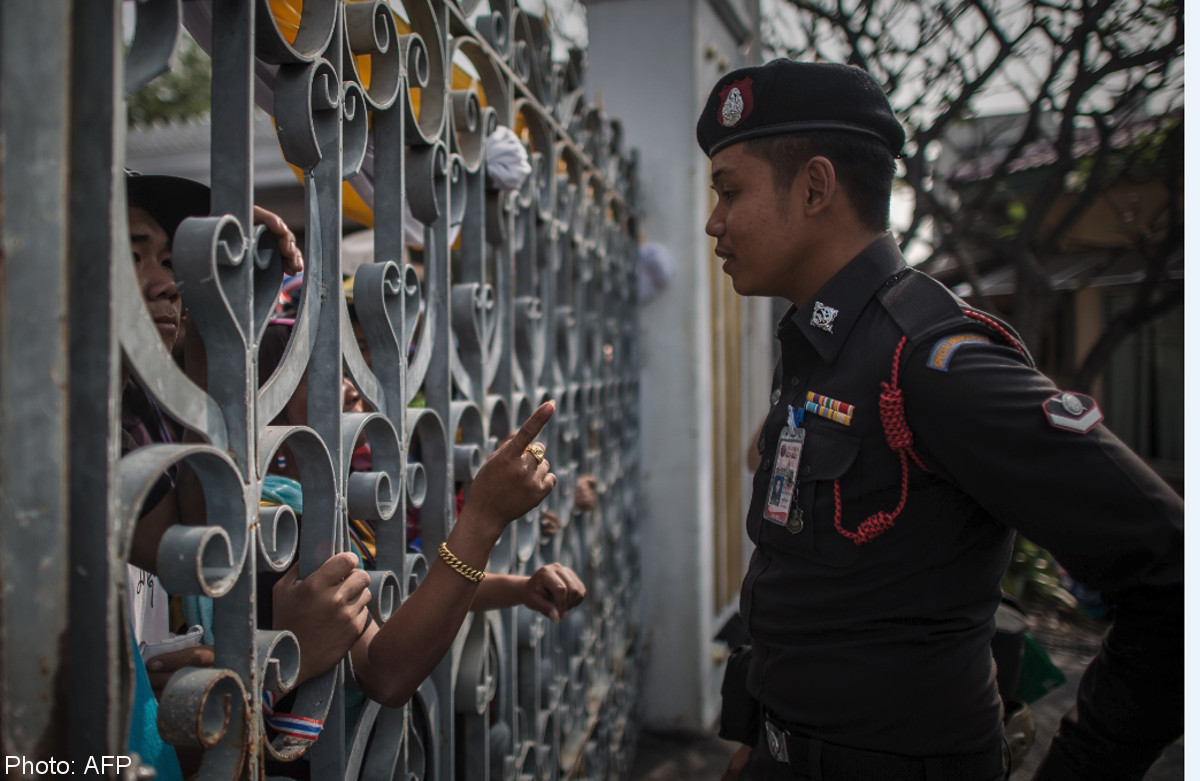 BANGKOK - Thai opposition protesters have cut the electricity and water supplies to the government headquarters in Bangkok to try to force security officials to abandon the besieged premises, police said Thursday.
Bangkok has been shaken by more than a month of mass demonstrations aimed at ousting Prime Minister Yingluck Shinawatra and installing an unelected government.
Hundreds of protesters massed outside Yingluck's offices Thursday, threatening to force their way into the compound if police do not abandon their positions.
"They have cut power and water at many points at Government House," Lieutenant General Kamronwit Thoopkrajan, commander of the Bangkok Metropolitan Police Bureau, told AFP.
No officials, including Yingluck, were inside the compound at the time, police said.
The prime minister, who has worked from various - mostly undisclosed - locations since the unrest flared last week, on Wednesday flew to her hometown of Chiang Mai in northern Thailand where she was greeted at the airport by cheering fans.
Protesters also removed barbed wire defences from the perimeter of the compound which the authorities were working to fix along with the power supply, deputy national police spokesman Anucha Romyanan told AFP.
Thailand has seen several bouts of political turmoil since Yingluck's older brother Thaksin Shinawatra was ousted as premier in a military coup in 2006.
The political conflict broadly pits a Bangkok-based middle class and royalist elite, backed by the military, against rural and working-class voters loyal to Thaksin, who lives in self-exile.
On Monday, Yingluck called an early election - set for February 2 - to try to calm the political turmoil but protesters have demanded the government step aside in favour of an unelected "people's council".
Parties allied to the tycoon have won every election since 2001, most recently with a landslide victory under Yingluck in 2011.
Tensions remain high in Bangkok after several days of street clashes earlier this month when police used tear gas, water cannon and rubber bullets against rock-throwing demonstrators outside Government House.