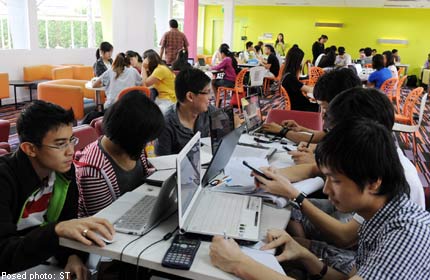 Massachusetts Institute of Technology (MIT) has beaten Harvard and Cambridge to retain its top spot in the 10th annual QS World University Rankings, published yesterday on TopUniversities.com/Rankings2013.
The eight Thai universities ranked in the survey have lost ground from their 2012 positions. The QS rankings this year were the most comprehensive ever as more than 100 universities were added, making it an 800-strong list with 76 countries represented.
They took into account 62,094 academic and 27,957 employer responses, making both surveys the largest of their kind in the world.
The US took 11 of the top 20 positions, but its dominance has eroded since the financial crisis. Of the 83 US universities in the top 400, 64 ranked lower than in 2007/8.
The 43 US public universities in the top 400 lost an average of 20 places since 2007/8, following successive government funding cuts.
In contrast, 70 per cent of the 62 Asian institutions in the top 400 ranked higher than in 2007, but still no Asian institution is in the top 20.
Of the Thai universities who made the listing, two remain in the top 300.
Chulalongkorn University was ranked 239 in 2013, losing several places from its 201 rank in 2012; and Mahidol University getting 283 from 256 last year.
Ben Sowter, chief of research at QS says: "The government's plans to push for a education reform has come at the right time as the rankings show that though Thailand still has two institutions firmly in the top 300, the overall performance of its institutions this year has dropped across all the indicators."