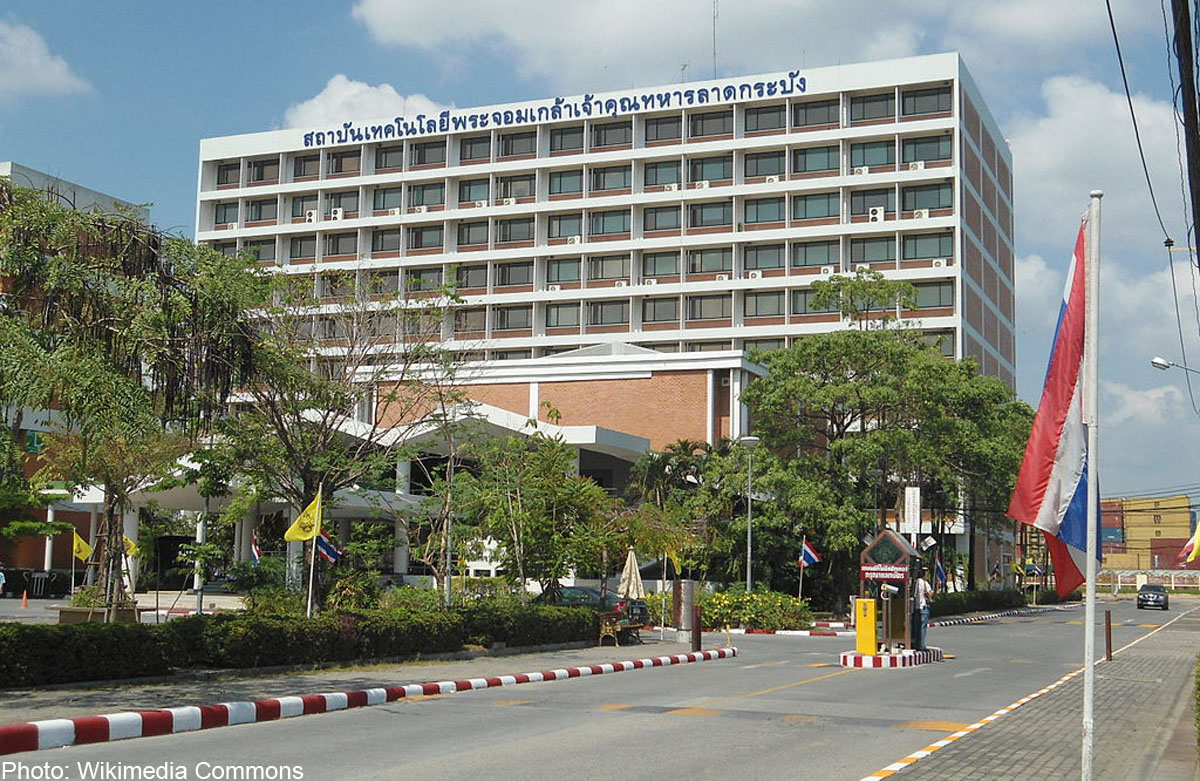 A 30-strong group of lecturers, students and alumni of King Mongkut's Institute of Technology Ladkrabang yesterday urged the university's council to act systematically and follow through on the embezzlement and theft case.
Prior to the council's meeting, the black-clad group led by Jirapa Wittayapirak, an industrial education lecturer, handed an open letter to General Surayud Chulanont, a member of the Privy Council and chancellor of the council.
Expressing sadness over the corruption case's damaging effect on their institution and worries over its administration and future finances, the group proposed four steps:
- Thoroughly check the administration mechanism
- Co-operate with authorities to punish the wrongdoers
- Initiate a just disciplinary probe of the related university personnel
- Join with the university's community in speedily restoring the institute's reputation
"We want to symbolically express our stance to call for the council to follow up and find solutions to this problem, including long-term measures to restore the institute's reputation and image.
"The missing money is the civil service and the students', so we cannot ignore this problem," the group said.
Surayud expressed sympathy with the group.
"We all are worried because this matter is damaging to the institute and, as to what to do to correct and restore the institution's reputation, there's nothing much to do but to abide by the institute's ideals of honesty, the pursuit of knowledge and hard work, and we will get through this ordeal."
Pol Colonel Nos Sawetlek, deputy commander of Crime Suppression Police, said police might later ask Thawil Phuengma, ex-rector of the institute, to again report to police for questioning if any more proof emerges linking him to the embezzlement and theft case.
The interrogation in the morning of former KMITL finance division head Ampon Noisamrit and former bank manager Songklod Sriprasong, both detained at the Min Buri remand facility, was fruitless as they testified against one another. Police would now have to find more evidence, he said.
Siam Commercial Bank has begun funnelling financial documents on the case to police and it would take some time to check them all due to the huge volume.
Only four of the 26 people summoned to explain why they received money from the suspects had still not reported. Hence police would issue summon warrants for them, Nos said. They were identified as Theerapong Theeramahanont, Theerayuth Sahakorn-udomkan, Seksit Thipjindachai and On-kanya Siwakamolkorn.
These four persons allegedly received at least Bt40 million from prime suspect Kittisak Matujad, he said.
Crime Suppression Police would hold a meeting with headquarters police and public prosecutors on next Tuesday, he added.