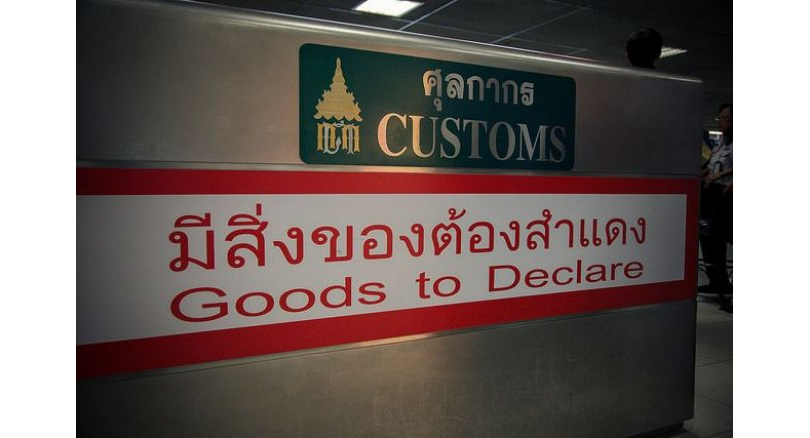 The Customs Department on Tuesday annulled a regulation issued in February requiring travellers leaving and entering the country via airports to declare personal belongings such as cameras, brand-name handbags, mobile phones and computer notebooks.
The department said the regulation had led to misunderstanding and confusion.
Travellers leaving the country had been required to provide documentation for the listed possessions and show them to Customs officials so they could be registered.
The registration documents had to be shown to customs officials who will conduct a random check on their return to Thailand. 
The regulation was intended to ensure that items purchased overseas would be subject to taxation on landing. 
The department still requires Thailand residents returning home from abroad to declare any such items purchased overseas and valued above Bt20,000 (S$840.20) and to pay taxes on them.
Department director general Kulit Sombatsiri said the regulation was revoked because it had led to misunderstanding and discomfort among Thais travelling abroad during Songkran.
He said the regulation would be reviewed over the next few months and adjusted to make the process clearer.