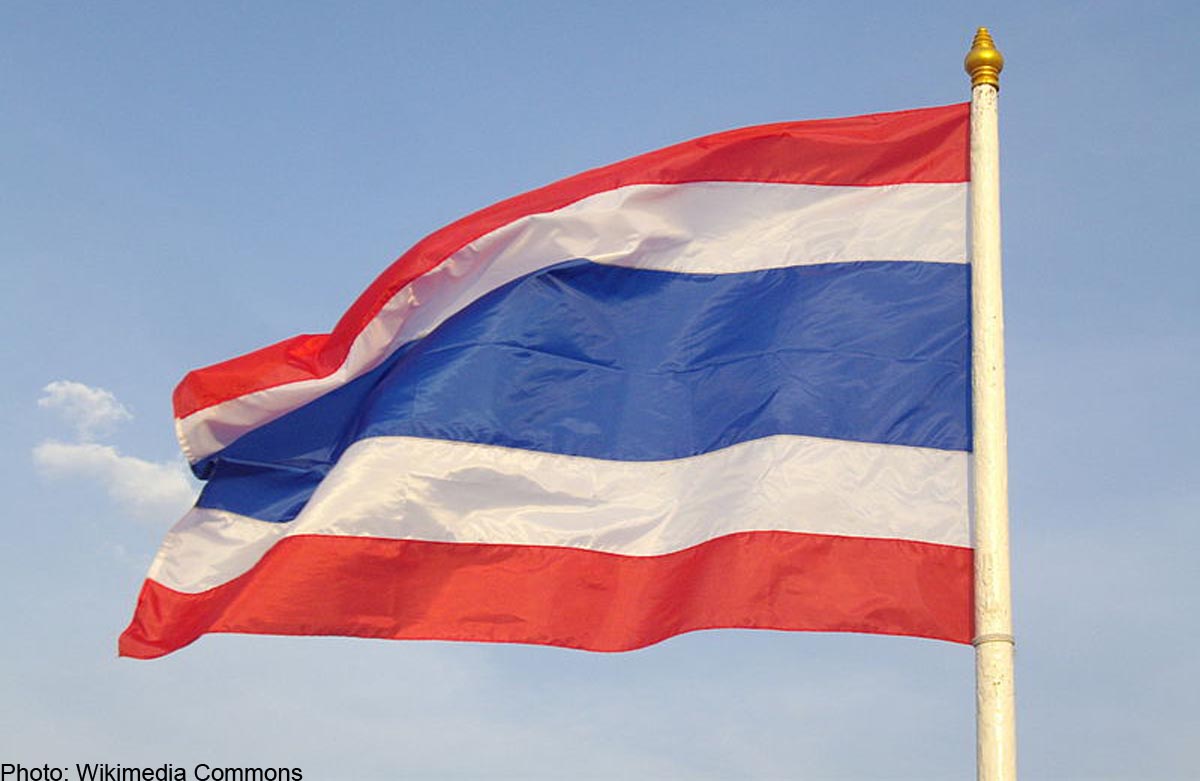 THE CHAIRMAN of the reform committee on the protection of Buddhism has said the purpose of his committee is to seek an answer on whether monks can spend money, so the matter can be regulated with sincerity.
"We are focusing on the case of Phra Dhammachayo, the abbot of Dhammakaya Temple, because there was a report indicating he has been involved with money matters, including the source of the money, that has been handled without transparency," Paiboon Nititawan told The Nation.
Paiboon, whose committee was set up earlier by the National Reform Council, sparked uproar when he said at a recent meeting of the committee that according to a 1999 statement by the then-Supreme Patriarch, Phra Dhammachayo had been automatically defrocked.
This created tension between the NRC panel, the monk and Buddhist groups.
Dhammakaya Temple is believed to be the wealthiest temple in Thailand, but some Buddhists view it as a temple that has distorted Lord Buddha's teachings in relation to money matters.
"Our goal is to protect religion by scrutinising the temple's budget or financial status, with Dhammakaya Temple the main case study we have to look into," Paiboon said.
He said the study's findings could result in the public realising what the real problems were and how they could be regulated.
He said that along with investigating whether monks could spend money, his panel wanted to determine if monks can collect money if they are allowed to spend it.
If they were, it needed to be determined how much they could collect and whether they had to declare assets like non-monks had to.
"All these questions have been frequently asked by many people, and if the monks can use and collect money do they have to pay taxes too? This is one of the important questions we have to search for facts [to reach a conclusion]," he said.
Paiboon said another legal question that needed answering involved a dead person's assets being transferred to an entity.
When a monk died, he said, it had to be determined if the money should be transferred to the monk's temple or elsewhere.
Also, if a monk transferred money before he died, can an entity that gets the money spend it anywhere or only within the religious realm?
The chairman also said some observers had suggested that monks could not hold money themselves.
If they received money it must be registered under the temple in the form of a cooperative or credit union.
However if a monk wanted to spend money it must come from his share of temple money and could only be used for religious matters.
"Our religious principles state that monks should be prohibited from greed and desire, with [obtaining] money or property [for personal use] prohibited under the Buddhism religion," Paiboon said.
Another panel member Mano Laohavanich, who was a monk at Dhammakaya more than 20 years, said he left the temple because its ideology had shifted and it was in essence a business corporation in the form of a temple.
According to the Tripitaka, the main Buddhist teaching, there are reasons why a monk cannot have and spend money, Mano insisted.
Paiboon said there were many recent cases in which individuals including monks had used religion as an agency for their own benefit.
Furthermore, he said Buddhism's teachings, principles and practices had been eroded, resulting in many Buddhists losing faith.
"If we do not prevent this issue from happening again, or find a method to reform religious measures, it will lead to bigger problems later which will affect the whole religion," he said.
In another blow to the standing of the faith, a monk named Luang Pu Nenkham was charged with rape and embezzlement two years ago.
Paiboon pointed out that the reform process now underway was yet to study and scrutinise the main issues Buddhism faces and how to solve them.
When that was done it could see a strengthening of existing laws governing religion and the drafting of new laws.
When asked to comment on Phra Dhammachayo's financial issues and the source of Dhammakaya Temple's money, Paiboon said there was a report suggesting the abbot had been involved with embezzlement at Klongchan Credit Union Cooperative and had distorted Buddhist teachings.
The Department of Special Investigation (DSI) found a large sum of money embezzled from Klongchan Credit Union Cooperative went to Dhammakaya Temple and its monks including Phra Dhammachayo.
Also, Paiboon said many complaints had been levelled against the temple and its abbot.
But this time there was strong evidence against Phra Dhammachayo that must be scrutinised seriously.
This was the job of the DSI and the Anti-Money Laundering Office, while his committee's objective was to study the case closely.
The study needs to enact regulations to prevent something similar happening again, Paiboon said.