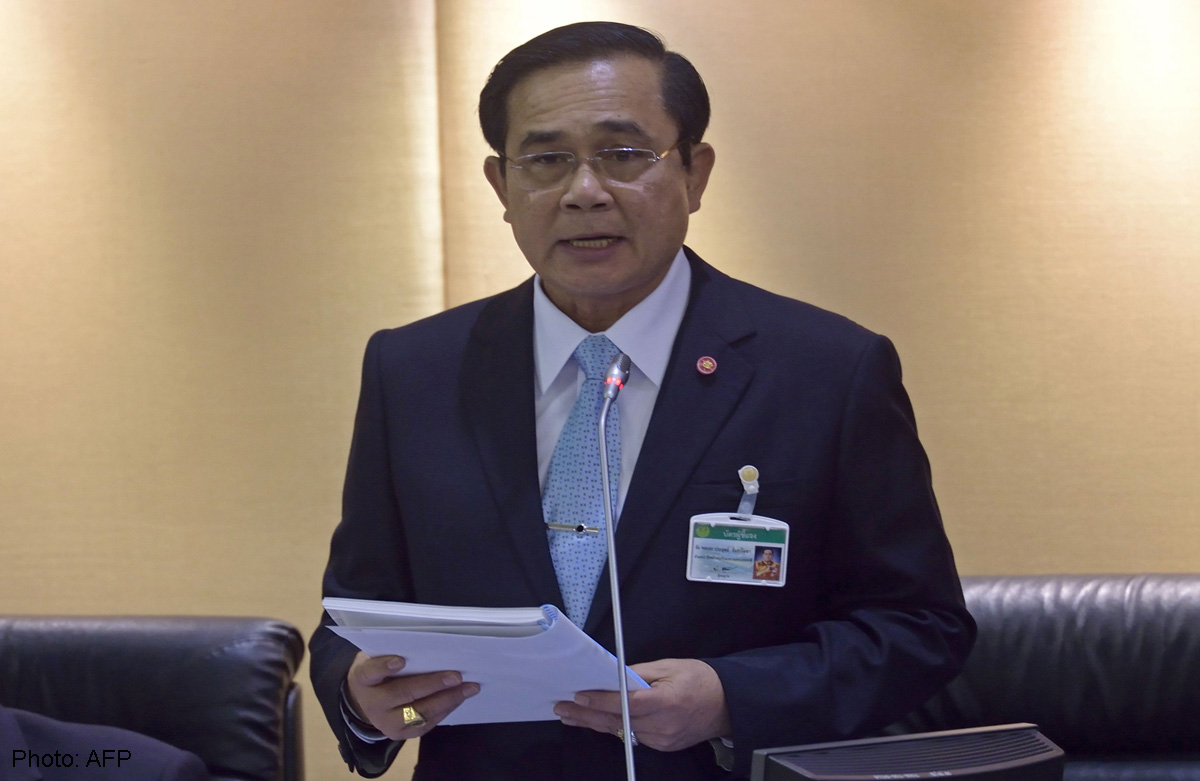 BANGKOK - A council selected by Thailand's ruling junta Tuesday started work on reforms to close the nation's festering political divide, a task critics dismiss as aimed at diluting the influence of ex-premier Thaksin Shinawatra.
Prime Minister Prayut Chan-O-Cha, who led a military coup in May, has said reforms to rid the kingdom of corruption are necessary before new elections can take place.
The first meeting of the 250-strong National Reform Council (NRC), tasked with recommending initiatives including a new constitution, began with members taking an oath in parliament.
NRC member Paiboon Nititawan, a former senator and frontman of a group that staged months-long protests preceding the coup, said the new body would help restore power to voters.
"We have to decrease the power of parties and increase the power of people... People should have the power to monitor MPs," he told AFP ahead of the meeting.
But critics say the new council is stacked with anti-Thaksin figures and designed to rid the kingdom of his influence.
The new constitution is expected to include clauses preventing those convicted of corruption from entering politics, a move which appears to target Thaksin who fled Thailand in 2008 to avoid jail for a graft conviction.
Prayut seized power from an elected government in a bloodless coup on May 22, shortly after Yingluck Shinawatra was dismissed as prime minister in a controversial court ruling.
It was the latest crisis in a country which has been riven by political divisions since Yingluck's elder brother Thaksin was toppled as prime minister in an earlier military takeover in 2006.
Thaksin, whose parties have won every election since 2001, is reviled by much of Thailand's Bangkok-based royalist elite but draws deep loyalty from the poorer northern portion of the country.
Analysts expect the new constitution to target Thaksin's political network as well as his enduring electoral popularity in the north by either redrawing constitutional boundaries, culling the number of lawmakers in parliament or part-appointing the lower house.