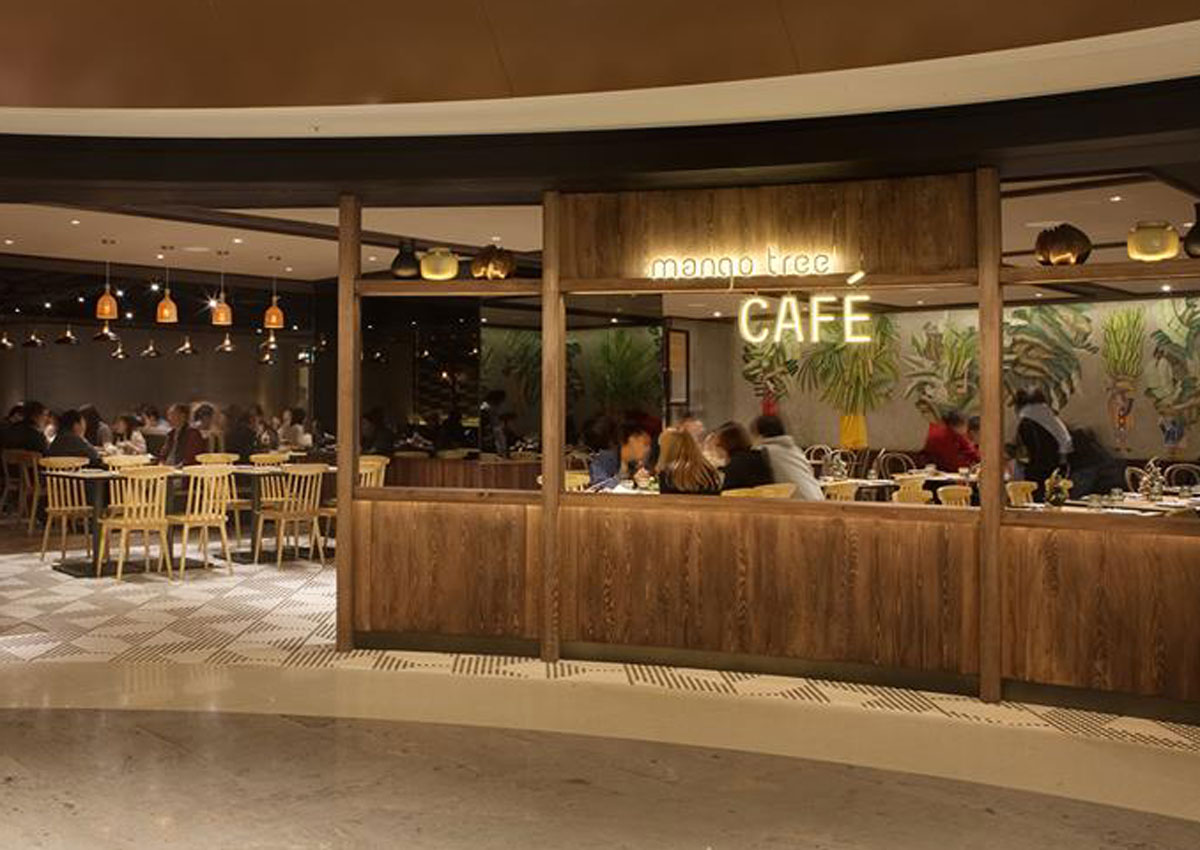 MANGO Tree Worldwide, in partnership with local restaurant operator 1957 & Co (hospitality), has launched its first, much-anticipated Mango Tree Café in Hong Kong inside Cityplaza in Taikoo Shing, one of the largest malls in the eastern part of Hong Kong Island.
The smart Thai-styled café was designed by the award-winning Hong Kong architect and interior designer, Steve Leung, who also designed all the existing Mango Tree outlets in Hong Kong and China.
The Cityplaza outlet is on the third floor of the mall and offers a minimalist contemporary feel with Thai elements infused through a generous use of natural materials such as wood and bamboo, plus hand-painted walls featuring rainforest scenes.
The 3,500-square-foot (325-square-metre) semi-open dining space offers seating for up to 140 diners with a welcoming ambience and a warm, friendly service culture.
"Following the success of our other Hong Kong restaurants, we are very excited to launch this dynamic new café concept in a new part of Hong Kong for Mango Tree," said Trevor MacKenzie, managing director of Coca and Mango Tree Group Worldwide.
"Taikoo Shing is a vibrant neighbourhood with a strong mix of commercial and residential venues.
"Mango Tree Café will cater mainly to office and business clientele during the week, but we're also aiming for a strong local following at weekends, attracting a new generation of diners and their families."
Catering to the eclectic range of tastes and expectations in its vibrant city location, the menu at Mango Tree Café Cityplaza has been carefully researched and crafted to offer a wide choice of dishes.
The restaurant's Thai executive chef, Anunte Sae-ung, has more than 30 years of experience, including positions at the Shanghai-La Hotel in Bangkok and renowned restaurant Apichat Lad Phrao, located inside a converted aeroplane.
Beyond Thai borders, he has introduced his inspired Thai cuisine to the kitchens of several five-star hotels and upscale restaurants, including the Furama Hotel and Macao Jockey Club.
"For Mango Tree Café, we have created a product to match the varied tastes of customers who dine at shopping mall locations, particularly in Hong Kong and China.
"This approach fits well with our strategy to tier the Mango Tree brand and reach a much wider audience for our unique style of food," MacKenzie added.