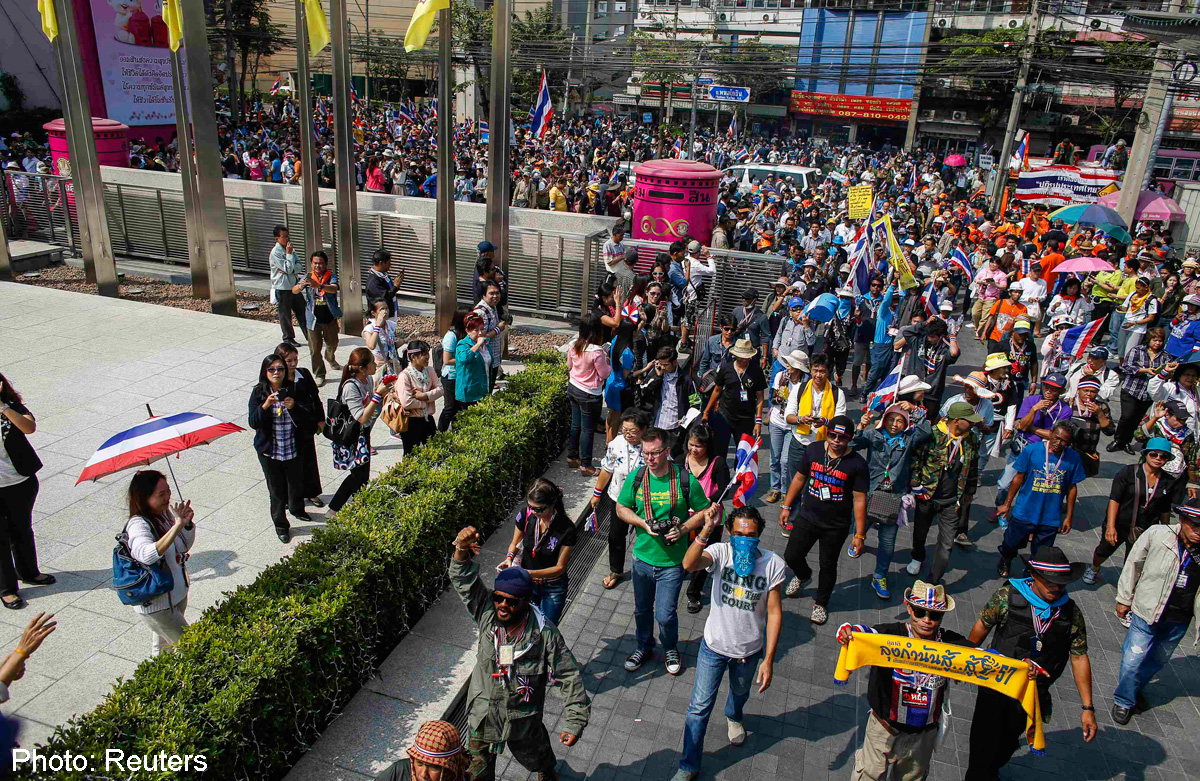 THAILAND - Four people have died and 267 injured from politics-related violence in less than a month and the risk of more bloody incidents is getting even higher, the Public Health Ministry said yesterday.
"Earlier, unidentified groups used to attack at around 3am, but not anymore, which suggests that such attacks might happen at any time and anywhere in the protest sites," Dr Narong Apikulvanich said yesterday, in his capacity as head of the medical centre for cases related to political rallies.
He was referring to incidents that have taken place between December 26 and January 19.
Narong said these incidents could be categorised as follows: fights over a certain area between protesters and officials; clashes between people with different ideology; and attacks by unidentified groups.
"Now, the risk is present at all protest sites," Narong said.
The People's Democratic Reform Committee (PDRC) has been staging massive rallies against the Yingluck Shinawatra government.
'Keep victims safe'
Narong said he hoped PDRC guards would prepare safe zones for the transfer of victims in case more violence erupts. As of press time, 29 of the 267 injured were still in hospital.
Medical Services Department (MDS) deputy director general
Dr Prapon Tangsrikertikul confirmed that bomb attacks at the Victory Monument rally site on Sunday had injured 28 people, six of whom are still being treated at Rajavithi Hospital, three at Ramathibodi Hospital, and two at Phra Mongkutklao Hospital.
Dr Udom Chaovarindr, director of Rajavithi Hospital, said four of the six victims at his hospital had sustained serious injuries. "These four victims have undergone surgery, with one patient requiring brain surgery," he said.
Meanwhile, Narong said his centre had prepared nine paramedic teams and 30 rescue-worker teams for protest zones.
"While some teams are based at major protest sites, others have been given the task of accompanying protest marches," he said.
He added that hospitals in Bangkok's adjacent provinces had also been instructed to make preparations for emergency.
"In some cases, it may not be possible for the victims to be sent to hospitals in Bangkok," he explained.
Public Health permanent secretary Narong Sahametapat said he had ordered heath offices in 18 provinces, where rallies are continuing, to get medical teams ready for possible medical emergencies.
"There are political rallies and farmers' rallies going on. So, medical teams need to monitor the situation closely," Narong said.