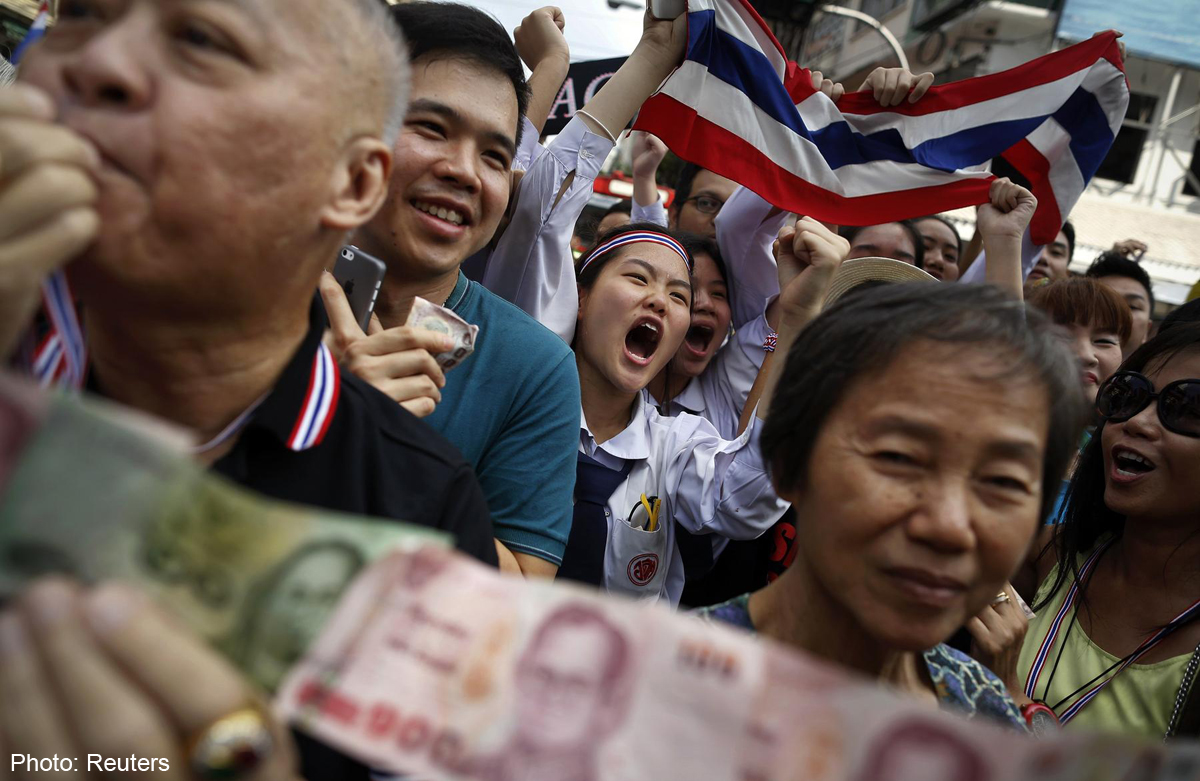 BANGKOK - The Finance Ministry says it will continue finding funds to pay farmers under the rice-pledging scheme but will keep it methods quiet for fear protesters striving to overthrow the regime will try to block them.
The Finance Ministry's permanent secretary Rangsan Sriworasart said yesterday that there were many lawful ways to secure funds for the scheme.
However, he declined to provide examples.
"The Finance Minister [Kittiratt Na-Ranong] is trying to do so [find funding] quickly," he said. "But we can't reveal what channel it should be. Otherwise, the anti-government protesters will block what we do."
Rangsan said the Commerce Ministry would accelerate the sale of rice from the stockpiles as quickly as possible so farmers could be paid.
In the meantime, he said the Finance Ministry would try to secure more funds.
There are 14 million tonnes of rice in the state's inventory.
The paddy pledged by the government under the scheme from crops between October 2013 and this month totalled some 10 million tonnes worth Bt177 billion (S$6.8 billion).
Of that, about Bt60 billion has gone to farmers.
Rangsan said that while the ministry had so far failed to get a Bt20-billion bridging loan tender put out to commercial banks, borrowing via this channel was still an alternative.
He said the staging of another loan tender was dependent on the situation.
The Finance Ministry was reopened yesterday after being closed for 2weeks.