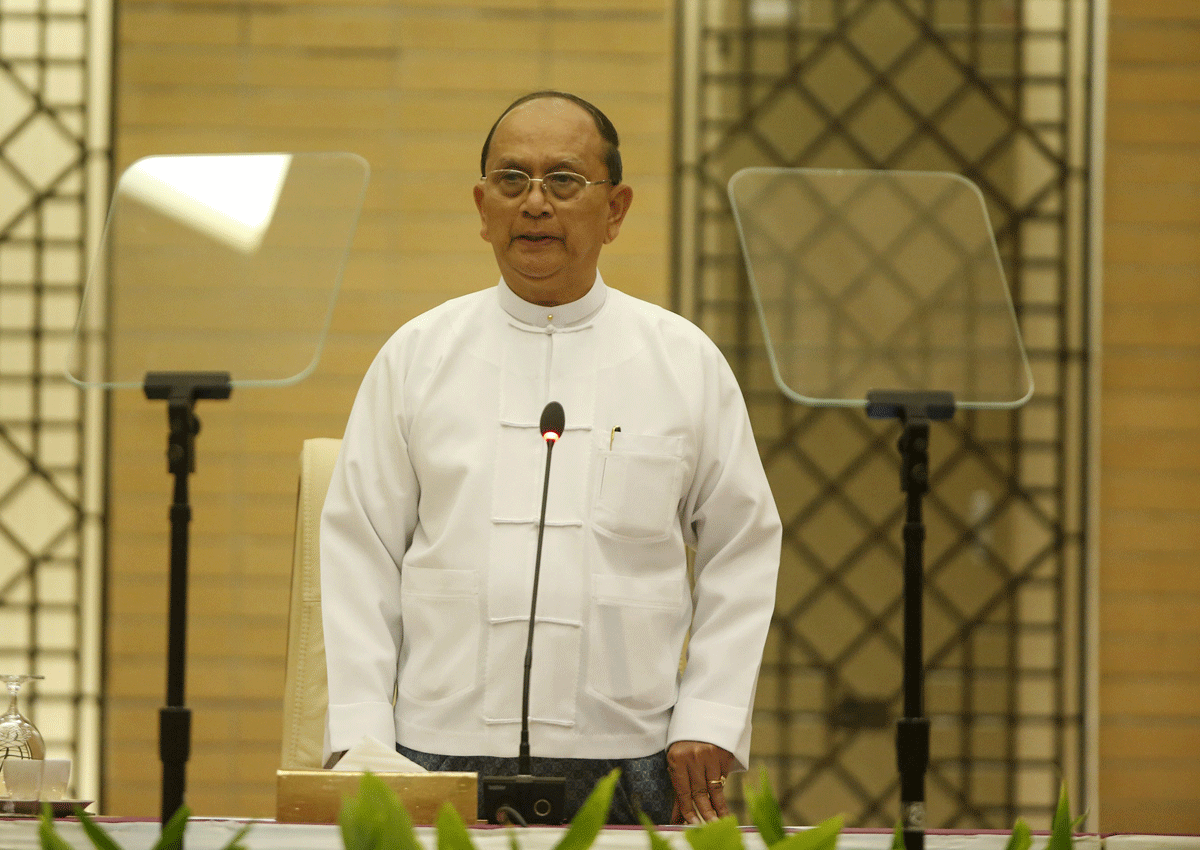 Whether Aung San Suu Kyi or any other party wins, there will be a peaceful transfer of power, President Thein Sein told CBS News in a TV programme aired on Sunday.
Asked if he could assure that something like the situation in 1990, when the election results were nullified and the opposition quashed, would not happen again, Thein Sein said he firmly believes that would not happen.
"I believe there is no chance for something to happen like the situation in 1990. I firmly believe the elections this year will be free and fair," he said.
As to his relationship with opposition leader Aung San Suu Kyi, the president noted: "There are no major problems between the two of us. We may not be partners, but we are not enemies. Whether Aung San Suu Kyi or any other party wins, there will be a peaceful transfer of power."
United States-based CBS News aired "The New Burma" programme on October 25, including interviews with Thein Sein and Aung San Suu Kyi.
When asked if she believes the upcoming elections will be free and fair, Suu Kyi said: "I don't think believing is what we need now. I think what we need now is to work as hard as possible to make sure they're free and fair. So this is a time of challenges. And challenges mean opportunities as well."
She also said Myanmar is on the path to disciplined democracy, but that it is democracy as seen by military authoritarian leaders. She said it is not an exact fit with her idea of democracy.
Ashin Wirathu, also an interviewee in the CBS TV programme, when asked about his opinion of Suu Kyi, said she was useless when it comes to nationalism and the security of the country.
At an election campaign event held by the National League for Democracy in Kawhmu Township, Yangon Region, on October 24, a local resident asked Suu Kyi what the people should do if the government were to go backward. She replied that they must continue to go ahead.
"Our people must work together in order not to make a U-turn. I want to tell the government that there is no need to fear anything," said Suu Kyi.
"Under a democratic system, we could win or lose. You will not meet a tragic end just because you lose. Those who win cannot hold onto power permanently. They might fear that they will lose as they don't understand democracy," she said.