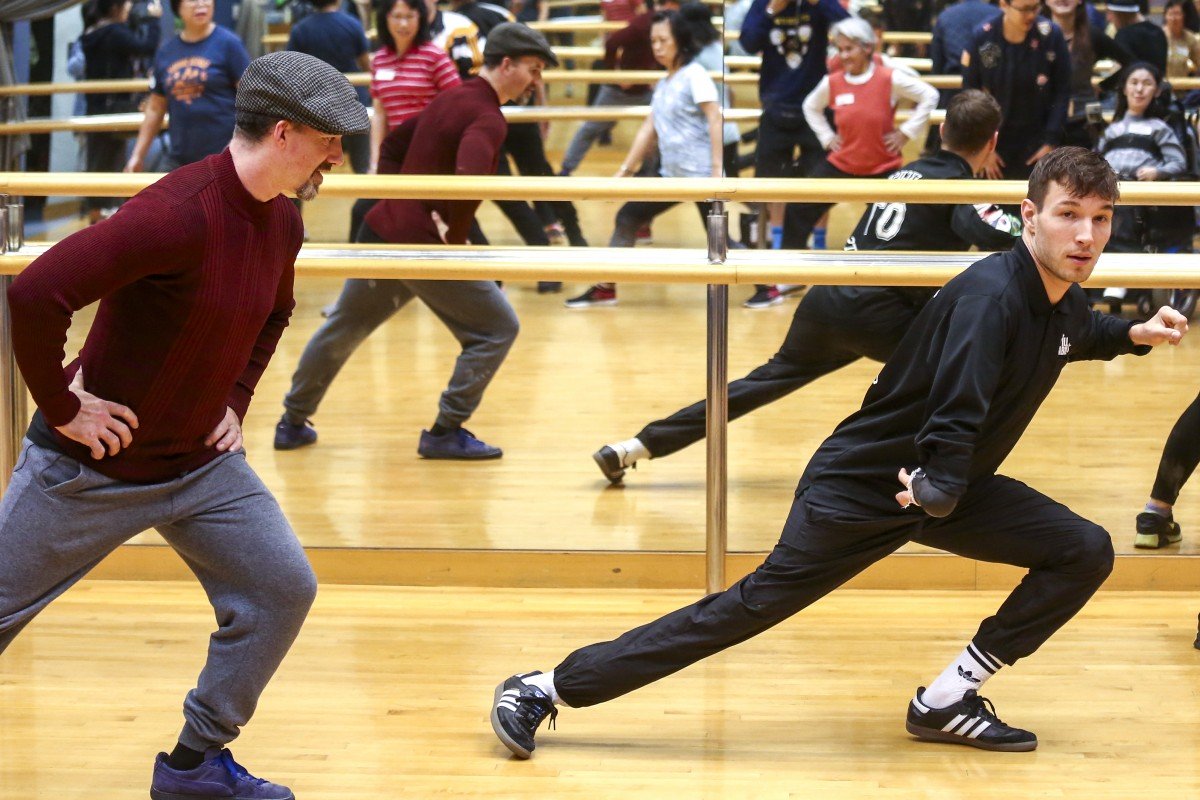 As the hip-hop rhythm kicks in, Luca Patuelli lets go of his crutches, drops to the floor, and begins a swift sequence of power moves - back spins, swipes and floats.
He is leading a group of about 20 people, mostly elderly, at a sports centre in northwestern Tin Shui Wai. Nobody can keep up with his speedy moves, but all are infected by his enthusiasm and move to the music.
Occasionally they break out in applause, blown away by Patuelli's vigorous movements despite his physical disabilities.
The 35-year-old Canadian was born with arthrogryposis, a neuromuscular disorder affecting the bones and joints, and relies on crutches to walk, but that did not stop him from becoming a breakdancer.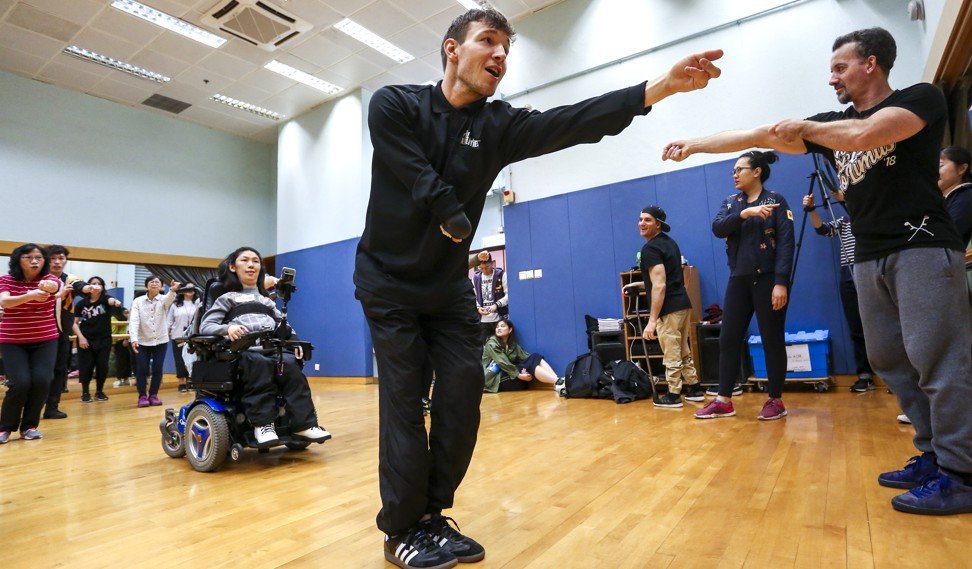 He is the founder of an international dance group called ILL-Abilities, which has seven of the world's best breakdancers with various forms of disabilities.
He was in Hong Kong last week with team members Redouan Ait Chitt, 30, from the Netherlands, and Jacob Lyons, 43, from the United States. It was part of a project called "No Limits", co-presented by the non-profit Hong Kong Arts Festival and the Hong Kong Jockey Club Charities Trust, to promote inclusiveness in communities through the arts.
"Dance is an international language," Patuelli says. "I love breakdance because of its culture, music, and the social aspect - people come together and encourage each other."
He was 15 when he was drawn to the music and the challenging movements of the athletic street dance, which became popular in the US in the 1970s.
He taught himself and, to adapt to his physical conditions, created a unique style, taking advantage of his upper body strength, and using crutches as an extension of his arms.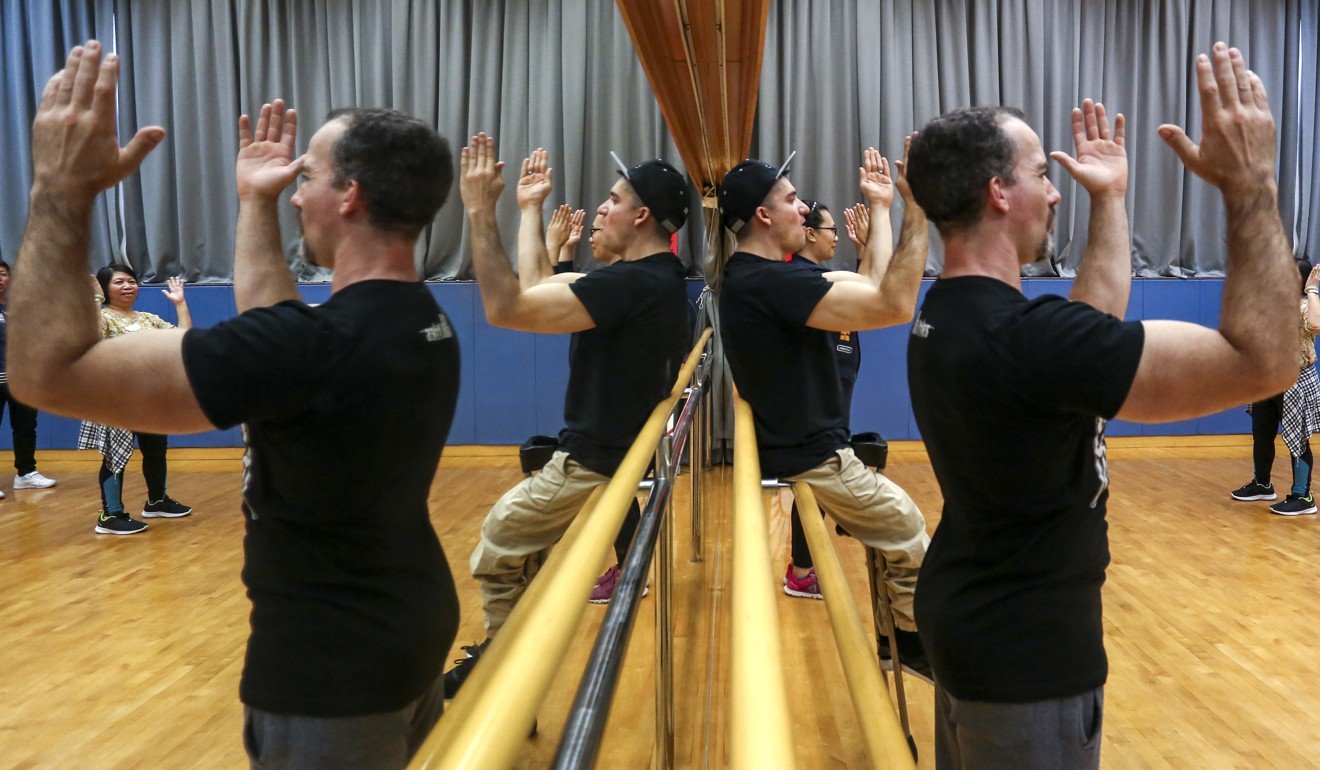 Over the years, he has become a strong advocate for inclusion. To bring people of different abilities together through the power of dance, he established ILL-Abilities in 2007. The four other members of the group are from Chile, South Korea, and Brazil.
Patuelli says he has a simple message to share: no excuses and no limits.
"Doing it by myself is great, but if there are many people doing it, and everyone is doing it in their own countries, the message and the awareness will be raised to a much greater level," he says.
Group member Chitt has faced difficulties and injuries over the years, but says dancing helped him understand his body better and discover possibilities with it.
He was born with a shorter right arm which lacks an elbow joint, and has a total of five fingers - two on the right hand and three on the left. He also does not have his right hip, has a shorter right leg, and walks with the aid of a prosthetic leg. But like others in the group, he has never let physical conditions become a barrier to success.
"The process is nice and I'm still growing. It is like an endless journey, and I think that is what I liked about it," he says.
He says dancing with other members of ILL-Abilities has made him realise the power of dance. "It's more about bringing the dance to different people and letting them explore what is unique to them."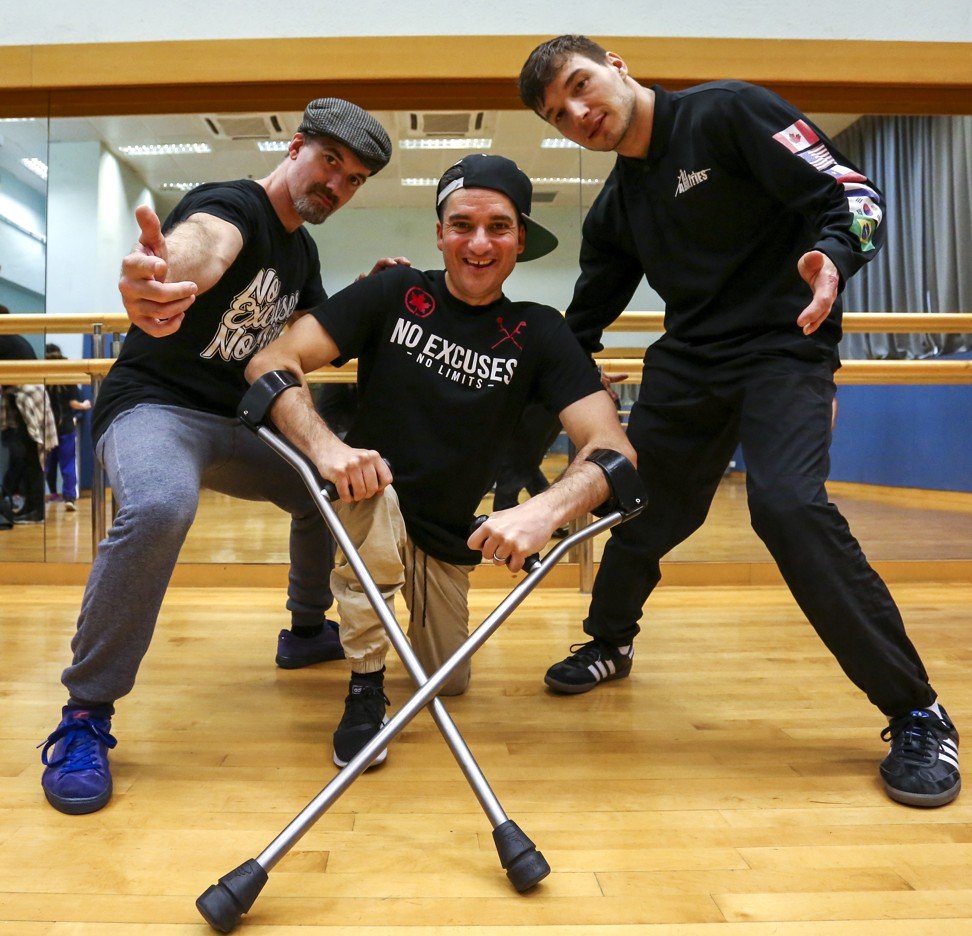 Lyons is deaf in his right ear, and has suffered several episodes of hearing loss in his left ear due to illness and injury. He has difficulty hearing the music, so he feels the vibrations through the floor and watches other dancers' movements to find the rhythm. Sometimes, he memorises the music.
"People with disabilities can do just about anything like anyone else, but they have to adapt the activity to fit their body. And if they simply can't, they still have their mind," he says.
Lyons says Hong Kong is receptive and accommodating to disabled people, both in terms of its facilities and attitude.
The three men ran eight breakdancing workshops in schools and community venues over the past week, connecting people of different abilities. All seven members of ILL-Abilities will be in Hong Kong for two performances at Tai Kwun on March 21 and 22.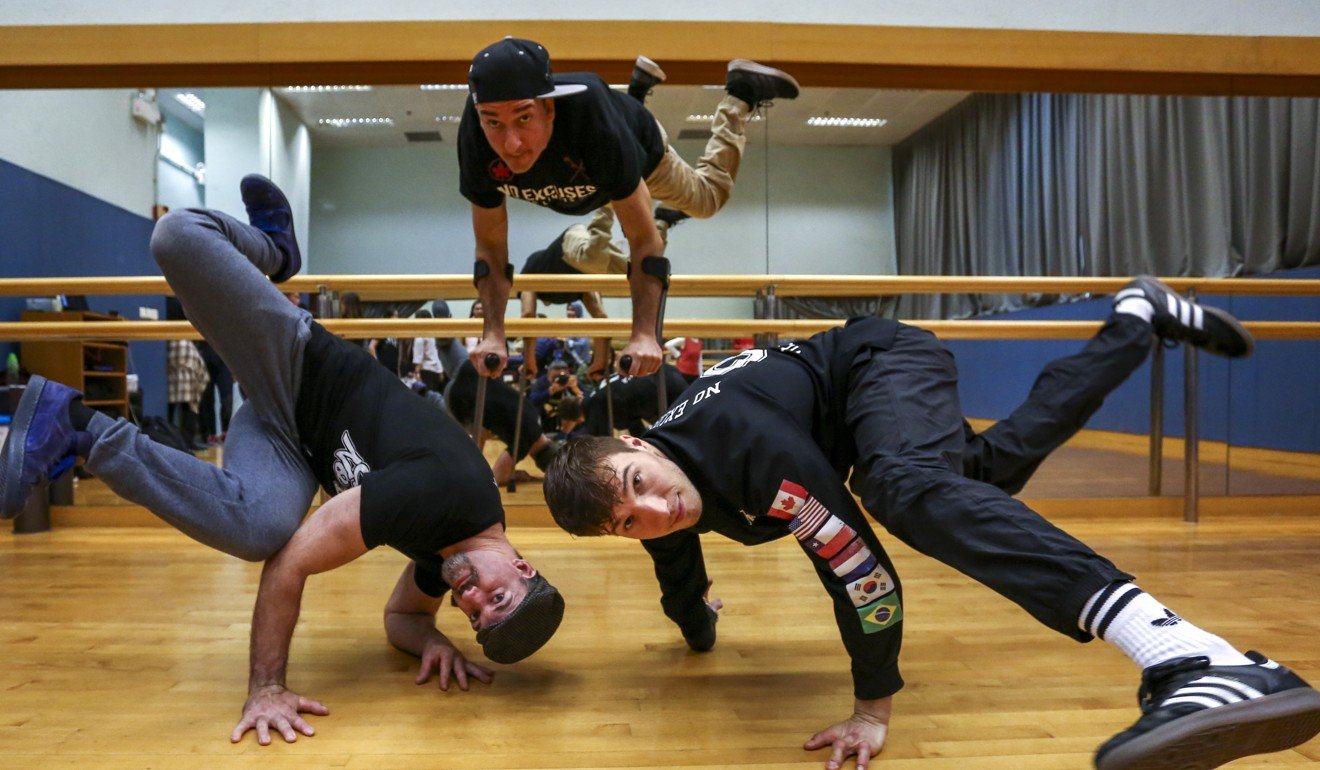 Foster carer Jenny Chan, 63, attended the workshop at the Tin Shui Wai Sports Centre near her home on Monday. She says the breakdancers opened her eyes to the power of dance.
"At first glance, I had some doubts about them. But I was amazed to see them dance," Chan, who dances regularly at her church to stay healthy, says.
Retired teacher Elaine Wong Pui-yi, in her 60s, who was also there, says: "The dancers are professional and charismatic. They were able to encourage a reserved people like me to stand up and dance."
Professional dancer Janette Wong, in her 20s, was deeply moved by the breakdancers, whom she joined in conducting the workshop at Tin Shui Wai.
"They are inspiring," she says. "If you see them dance, even an extinguished flame will be reignited."
This article was first published in the South China Morning Post.