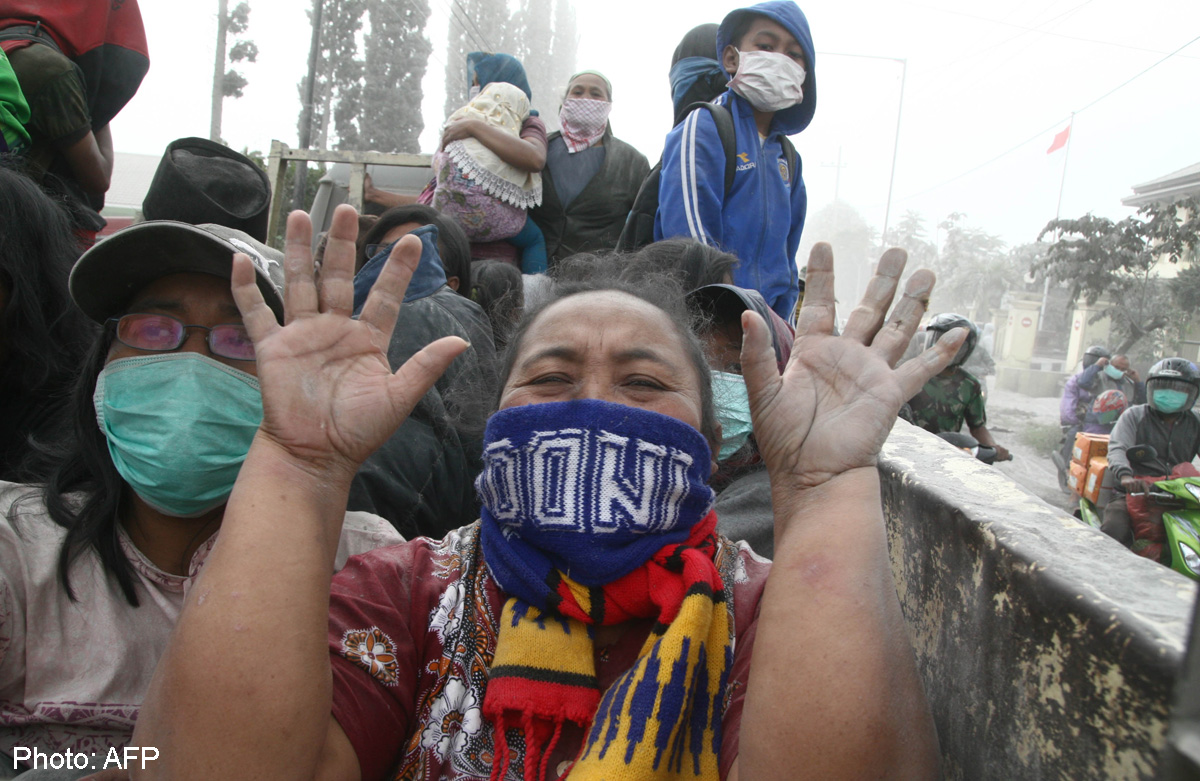 JAKARTA - A volcanic eruption in East Java, Indonesia, showered ash and debris over parts of densely populated east and central Java, resulting in the closure of three airports, the National Disaster Mitigation Agency (BNPB) said on Friday.
There have been no confirmed deaths from the eruption by Mount Kelud on Thursday, BNPB spokesman Sutopo Nugroho said. He said his team was trying to verify reports of two deaths. "Juanda Airport in Surabaya, Adisumarmo Airport in Solo and Adisucipto Airport in Yogyakarta are still closed," Sutopo said. "Areas to the west of Mount Kelud including central Java, Yogyakarta, Cilacap, Magelang, Temenggung and Boyolali are still experiencing showers of ash because last night the biggest eruption ... threw sand and ash 17 km into the air to the west,"he said.
The eruption had caused minimal damage to buildings, Sutopo said, but had left 3 to 5 cm of ash and sand on roads.