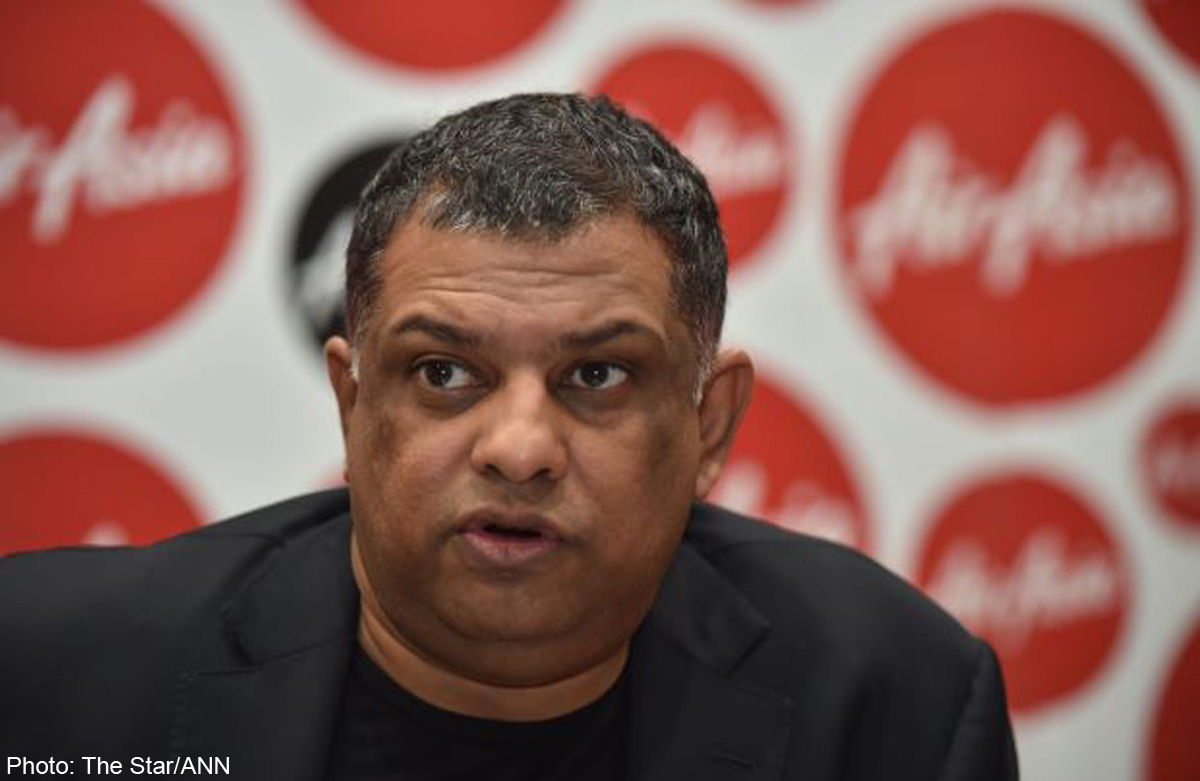 SYDNEY - AirAsia boss Tony Fernandes said Thursday he was not giving up on finding more bodies from one of the airline's jets that crashed in the Java Sea last year, but flagged the hunt will draw to a close within weeks.
More than 100 bodies and the black box recorders have been recovered since Flight QZ8501 went down in stormy weather while flying from the Indonesian city of Surabaya to Singapore on December 28, killing all 162 people on board.
"My message is we're not giving up. (The families) know that because I'm speaking to them every day," Fernandes told reporters in Sydney, adding that about 60 bodies had yet to be found, including the captain.
"We have been successful from a sea operation like this. To get more than 50 per cent is considered a huge success."
But the Malaysian low-cost airline chief said the search could not "go on indefinitely".
"There is a time period and we've agreed with the families that this is obviously not something that can go on indefinitely," he said.
"But it's important for us that the families agreed on this and that's why I give them credit that they didn't keep insisting that we go on forever.
"I'd say seven to 10 full operational days and then we'll probably have to close it down."
Fernandes did not say when the last victims had been found, but Indonesian authorities have reported far fewer discoveries of bodies in recent weeks.
The Indonesian National Transportation Safety Committee has so far shed little light on what caused QZ8501 to crash, or what occurred in the moments before the tragedy.
It found the plane climbed from 32,000 feet to well above 37,000 feet in 30 seconds, likely in an attempt to avoid a menacing storm. It then quickly returned to 32,000 feet before "gradually" descending towards the sea.
Indonesia will release the final report into the crash by August, the transport minister told AFP in February.
Fernandes, in Australia to announce new flights from the country to Indonesia, said long-haul budget carrier Indonesia AirAsia X was reviewing its safety procedures and operations although nothing had been changed as yet.
"There's no guarantee that AirAsia is never going to have another incident again as I've always said from the beginning, but what we'll do is we'll mitigate as much as possible," he said.
"We'll be transparent, we'll be open and we're working very hard on that... we owe it to those families that whatever we can possibly do to be the best, we will be the best, there's no doubt about it." Fernandes said AirAsia was still looking at expanding its operations in Indonesia, with a view to using Bali as a hub between flights from Australia to north Asia.