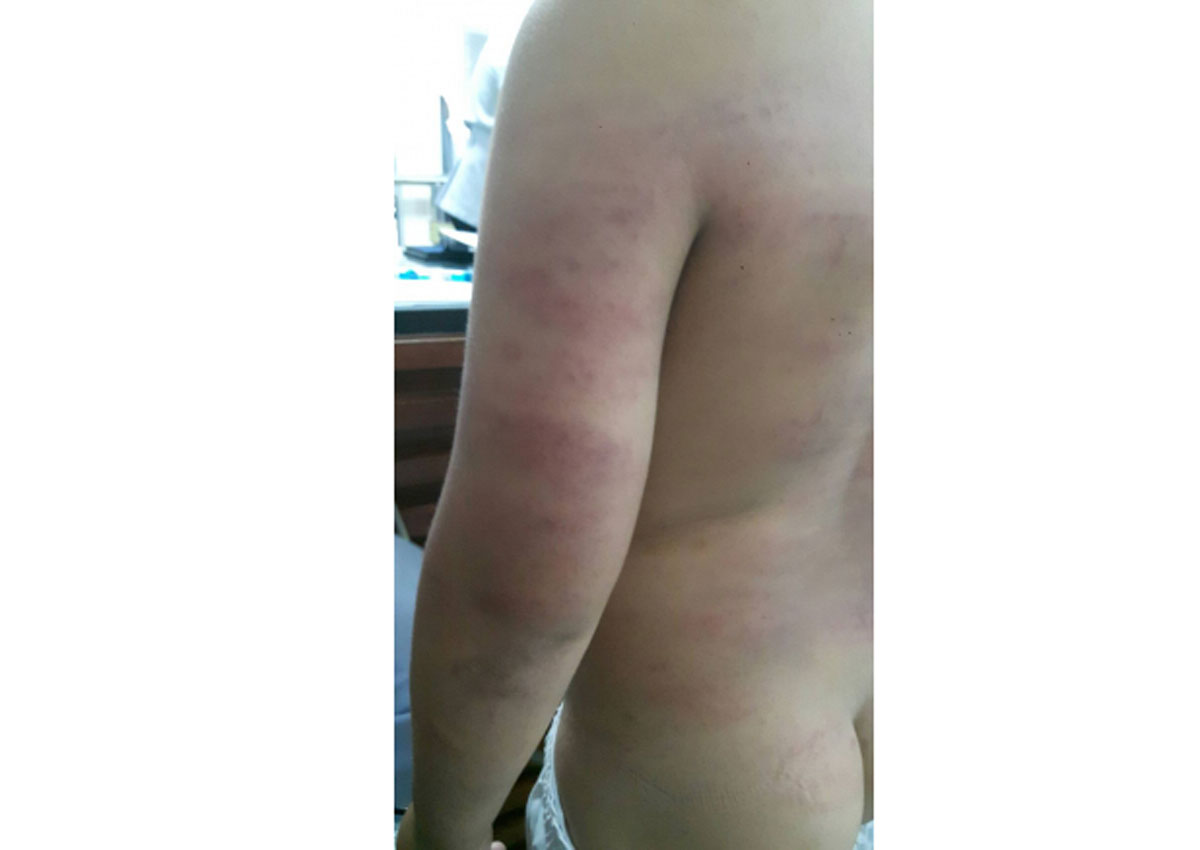 The mother of a seven-year-old schoolboy who was allegedly hit 99 times by a female teaching assistant yesterday petitioned Education Minister Theerakiat Charoensetthasin to launch disciplinary procedures against the instructor, Chalida Paijitprapa-porn, and revoke her teaching licence.
Boonseub Khanthong said her son - a pupil at Wat Sang Am School in Pathum Thani - was suffering nightmares, could not sleep because of his injuries and was too afraid to return to school.
After presenting her petition to the minister's representative, deputy permanent secretary Prasert Boonreung, the mother said her family wanted the school and Chalida to accept responsibility and to apologise.
Meanwhile, Pathum Thani Primary Education Service Area Office 1 director Wichai Saengsri said his office had set up a committee to launch a disciplinary investigation of Chalida, who had been hired recently, and report back in seven days.
Chalida was not at the school yesterday as she was reportedly was on leave to attend a graduation ceremony rehearsal.
Boonseub said she had been visited earlier by education officials and school executives who gave her assistance money and offered to transfer the boy to another school if the family wished.
However, she said she wanted her son to stay at the school because his three cousins also studied there and it was located near their home. The other teachers at the school were good, she added.
She said Chalida, who allegedly hit her son for forgetting a bag, had contacted the family to offer to pay Bt50,000 (S$2,000) for the boy's medical bills.
Although Chalida would submit her resignation to the school, legal procedures must run their course, said lawyer Worakorn Pongthanakul, who accompanied the mother yesterday.
He said the family would take the traumatised boy to see a psychiatrist at Thammasat University Hospital today.