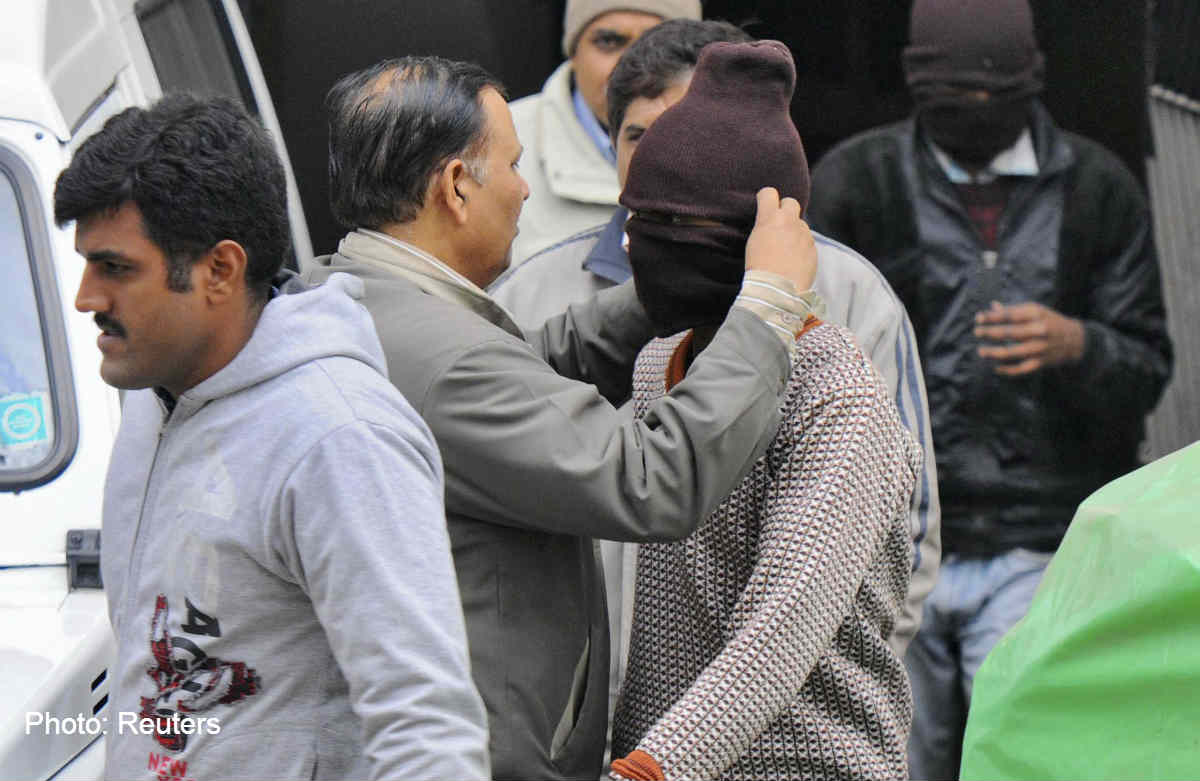 NEW DEHLI - Police arrested two men and launched a manhunt for at least six others for the alleged gang rape of a Danish tourist, in the latest sexual assault on a woman in India.
The police said they had arrested Mahender and Raja, both aged 25 and identified only by their first names, for apparently taking part in the assault on the 51-year-old woman on Tuesday. The suspects were described as "vagabonds".
The crime was the latest shocking case of sexual violence in India, which is struggling with perceptions that it is unsafe for women since a 23-year-old student died in December 2012 after being brutally raped and beaten by six men on a moving bus in Delhi.
The Danish tourist, who arrived in India on Jan 1, told police she lost her way back to her hotel on Tuesday afternoon and was asking for directions when she was grabbed at knifepoint and raped by eight men in a three-hour ordeal near the New Delhi Railway Station.
Officers recovered an iPod and a spectacle case that belonged to the tourist, as well as a new mobile phone suspected to have been bought with cash taken from the victim. Police said one of the suspects also took the victim's pants and left his own behind.
"We have cracked the case, and we are looking for the others," Delhi police spokesman Rajan Bhagat said yesterday.
The woman identified the accused through their photographs before flying back to Denmark on Wednesday morning.
Tourist arrivals in the country slowed last year, rising by just 4 per cent compared to 5 per cent in 2012 and 13 per cent in 2011. Some 30 per cent of foreign tourists visiting India are women.
India's Tourism Ministry has started a campaign in which badges printed with the words "I respect women" were distributed to tourism operators, from guides to hoteliers.
But the latest incident has again heightened concerns over the safety of women. The rape took place in broad daylight and close to Connaught Place, the bustling city centre.
"Why would anyone dare to do this? This means the police did not patrol in this area where drug addicts hang out. What are the police doing?" said Ms Kiran Jha Thakur of Kalpana, a non-profit organisation which runs crisis centres for women.
Ms Thakur stayed with the victim until she left India and who was too traumatised to talk. She refused to undergo a medical examination in India, and told police she would take a test in Denmark and have the results sent back.
Delhi Chief Minister Arvind Kejriwal slammed the police at a press conference yesterday, promising to take tough steps to improve policing.
"(The gang rape) should not have happened," said Mr Kejriwal. "It is said morality of society has deteriorated. I agree, but this is not just a Delhi problem. But the question is why is this happening in Delhi?"
Mr Subhash Goyal, president of the Indian Association of Tour Operators, said the two-week-old government formed by the Aam Aadmi Party, which won elections last month, has made the safety of women a priority. He said it would probably take more time before the situation improves.
gnirmala@sph.com.sg