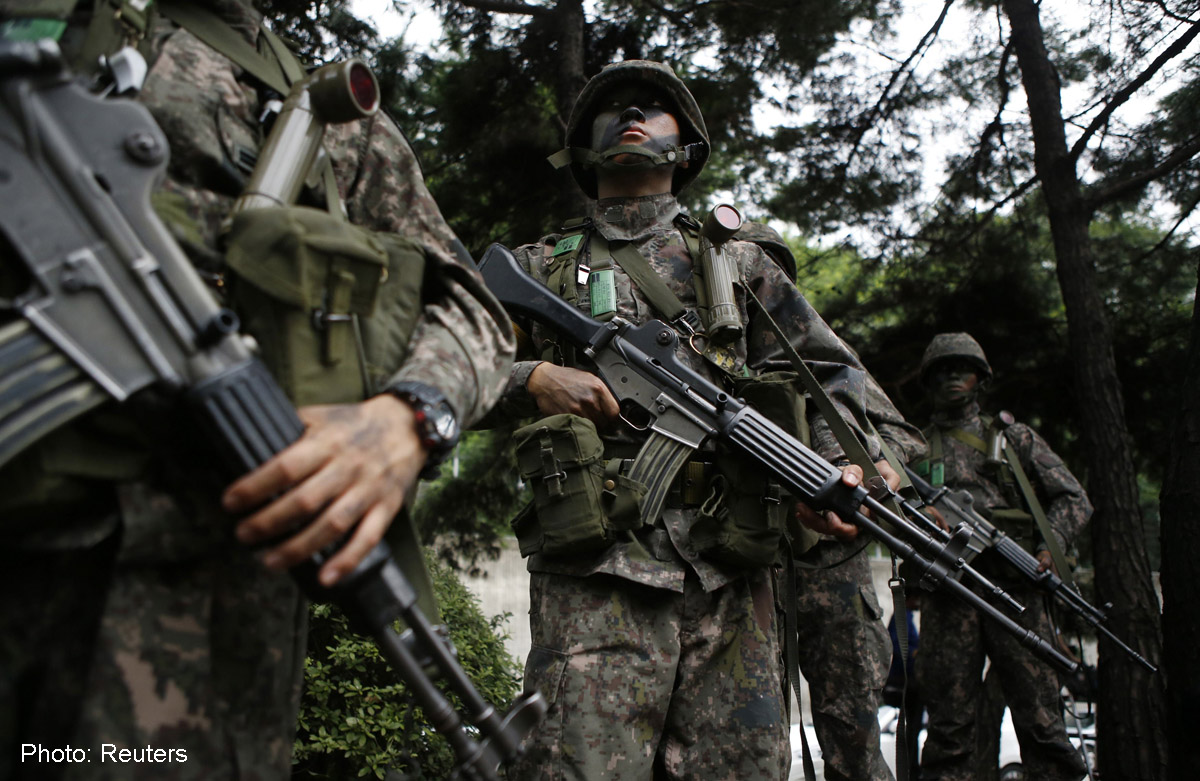 SEOUL - Two young soldiers in South Korea's special warfare unit died during training, the military said Wednesday, following a series of incidents and suicides that have unleashed public fury over bullying in the army.
The two staff sergeants in their early 20s, surnamed Lee and Cho, died after collapsing during training on Tuesday night, a defence ministry spokesman said.
He declined to elaborate further, including the cause of death.
Yonhap news agency said the two had died of suffocation, citing hospital officials.
The soldiers were going through mock training in case of being captured and tortured by enemies, it said, citing military officials.
"This is the first time that we adopted the programme, which has been used by special warfare units in the US, Britain and Australia," an official at the Special Warfare Command was quoted as saying.
"There must have been some sloppiness in carrying out the training," Yonhap quoted another official from the dead soldiers' unit as saying.
The latest incident comes as the South Korean army faces widespread public fury over a series of deaths and suicides of young conscripts caused by barrack-room bullying.
The army chief of staff resigned last month to take responsibility for the death in April of a bullied soldier.
The 23-year-old private, surnamed Yoon, died of asphyxiation after being struck in the chest by comrades during mealtime, with a chunk of food lodged in his airway.
Five young soldiers were later arrested for manslaughter after an initial investigation showed Yoon had been repeatedly bullied.
The case - revealed by rights activists in July -came on the back of two separate suicides by army privates also in July, and a deadly shooting spree in June in which a sergeant shot dead five comrades for taunting him.
Conscripts, most of them in their early 20s, account for the lion's share of the military's 690,000 active personnel.