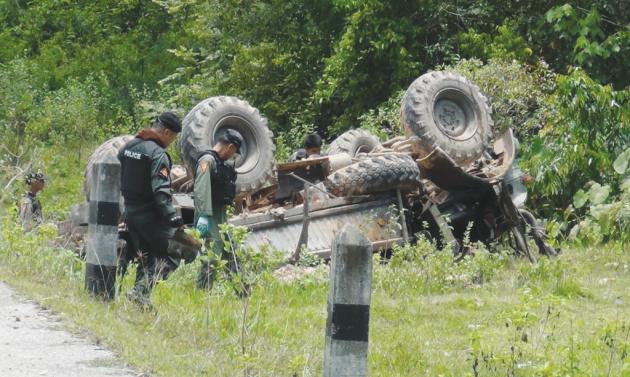 THAILAND - Two soldiers were killed and four others were injured in a bomb attack by suspected insurgents in Pattani's Khok Pho district yesterday, Napradu police inspector Pol Lt-Colonel Jamlong Suwalak said.
The explosion took place at around 11am while the six-strong team of Pattani Task Force 21 was travelling in a military unimog on a local road in Ban Tupa of Tambon Kuan Nori. The bomb killed Master Sergeant First Class Somkuan Kaewdee and Sergeant Cherd Srichamnong.
The four injured soldiers - identified as Corporal Narongchai Khasabai, Private Naruebate Meekrasae, Private Arthit Simma, and Private Tharin Pisin - were rushed to Khok Pho Hospital.