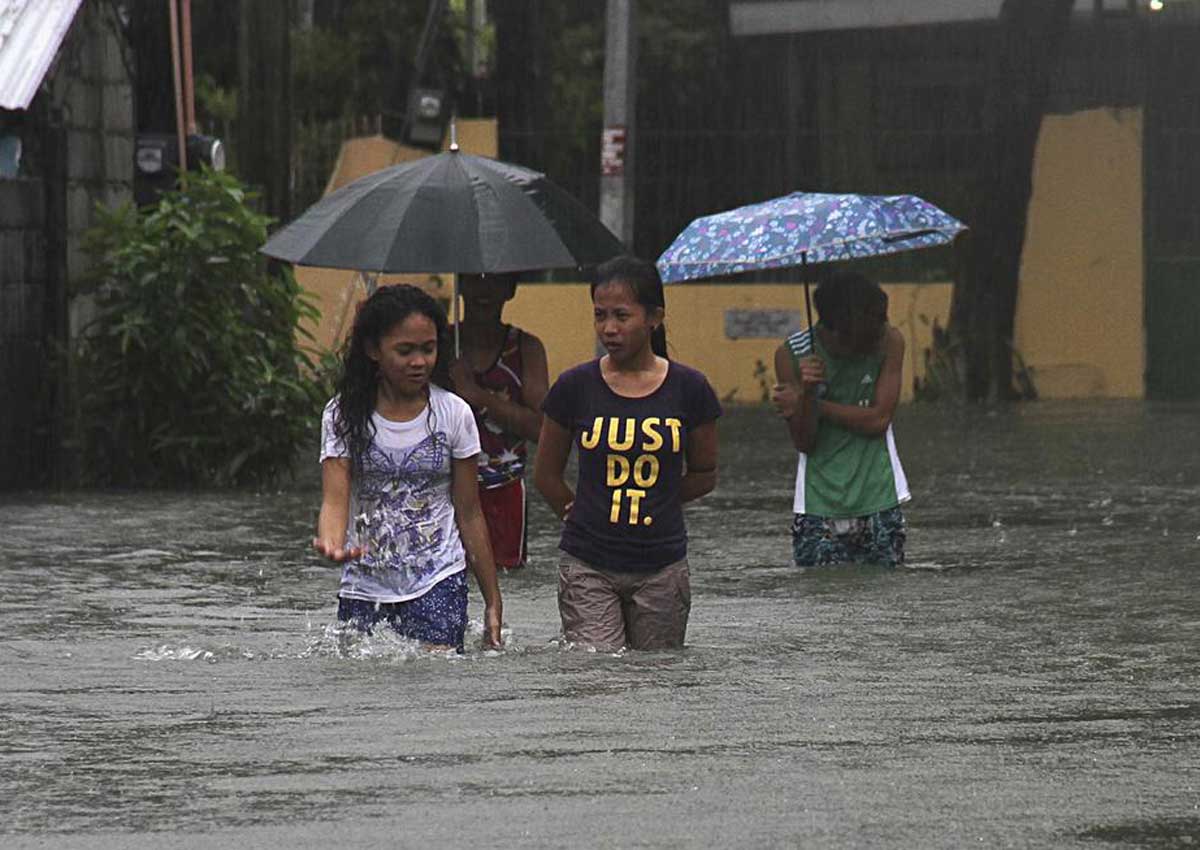 MANILA - A weakened Typhoon Goni was headed towards Japan on Sunday, after battering the northern Philippines leaving at least 10 dead, and causing thousands of people to be evacuated off Taiwan's east coast.
On Sunday morning, Goni, packing gusts of 170 kilometres (106 miles) per hour, was located 360 kilometres (224 miles) from the Philippines' northernmost Batanes islands, moving northeast at 17 kilometres per hour, the Philippines government weather station said.
The Philippines was hit hardest by the storm, which triggered landslides and floods, killing at least ten people and leaving 17 missing in the north of the main island of Luzon.
"Pre-emptive evacuations have been conducted in most of the area but sad to note, some of the areas did not do a pre-emptive (evacuation) and some did real-time evacuation when the event was already starting to happen," said Alexander Pama, the country's civil defence chief.
The 17 people missing were from a small mining community that was buried by landslides, police in the area said.
Although the Philippine weather station said most of the danger had now passed, 40 evacuation centres are still operational with over 4,000 people housed inside, said Tess Briones, disaster response chief at the social welfare department.
In the northern province of Ilocos Norte, an island town in the middle of a river had its bridge destroyed, leaving about 730 families stranded, officials said.
The storm is the ninth out of an average of 20 that hit the Philippines each year.
Moving northwards
The storm weakened as it moved northwards off Taiwan's east coast, but the authorities warned of heavy rainfall with particular concern for areas left damaged and waterlogged by Typhoon Soudelor earlier this month.
"There will be regional downpours in (eastern) Yilan and mountainous areas in the north. Residents should heighten their vigilance against sudden heavy rains, with possible flooding in low-lying areas," Taiwan's Central Weather Bureau said in a statement Sunday.
Thousands have been evacuated as a precaution, including 1,500 from the hot spring area of Wulai, just outside the capital Taipei, which was left devastated by Soudelor.
Wulai residents have piled large sandbags along the river to prevent flooding, with the area already receiving 130 millimetres (five inches) of rainfall in the last two days as Goni approached.
Ahead of the typhoon, 1,700 tourists were evacuated from outlying tourist destinations, bringing the total number of evacuees to almost 4,000.
Authorities have warned people not to visit coastal areas where towering waves have been crashing since Saturday.
Typhoon Goni was 290 kilometres (167.4 miles) northeast of Taiwan's southern tip at 8:30 am Sunday (0030 GMT), according to the weather bureau.
Goni was expected to move near a remote Japanese island chain called the Sakishima Islands by Sunday evening, according to the Japan Meterological Agency.
The agency has issued high wave and strong wind warnings for the islands, part of Okinawa prefecture, calling on residents to exercise caution in case of possible landslides and flooding.
The storm is expected to move toward Japan's main islands in the coming days, the agency added.