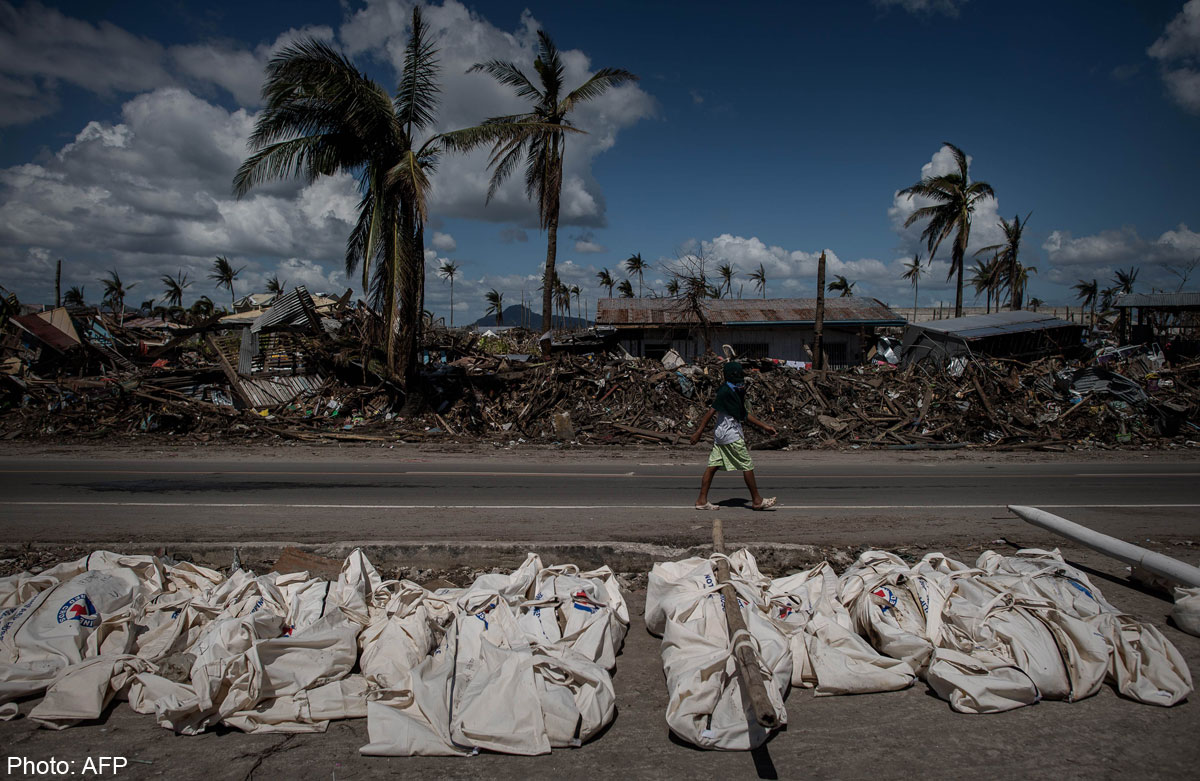 MANILA, Philippines - More than a month after Supertyphoon "Haiyan" hit Eastern Visayas and nearby regions, authorities are still recovering more bodies, with the death toll reaching 6,057 on Sunday.
The National Disaster Risk Reduction and Management Council reported that 1,779 are still missing while 27,468 were injured at the onslaught of what is considered the world's strongest typhoon this year.
Out of the 16 million people affected, 3.9 million were displaced, at least a hundred thousand among them are still staying in evacuation centers.
The reported number of damaged houses has gone through verification of concerned agencies: 551,453 houses were totally destroyed while 591,437 were partially damaged.
Although all other affected airports have become fully functional, Tacloban City Airport's operations are still limited.
Among the greatest challenges of affected areas are the damage to infrastructure and agriculture. P7.2 million (S$204,000) worth of crops and fields were damaged while the cost of damage to infrastructure has reached P14.48 million.