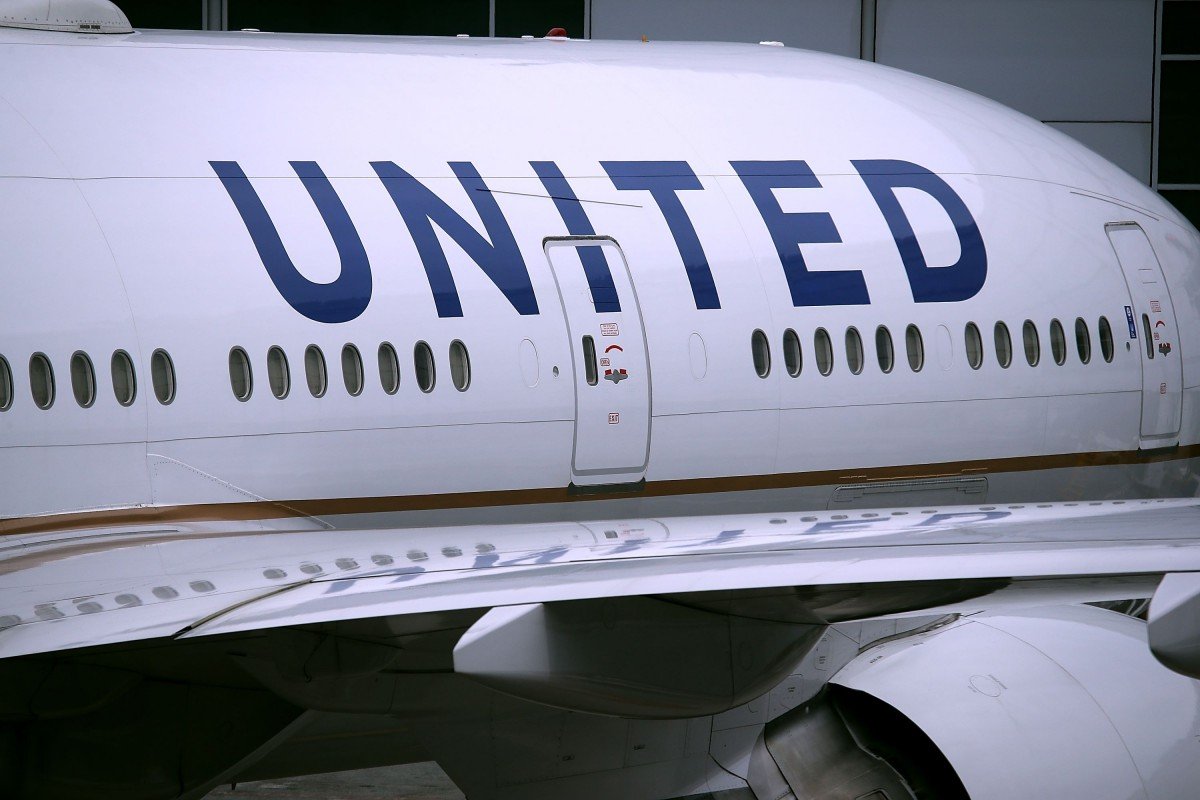 United Airlines said demand for its flights to Hong Kong had returned to levels seen before the start of the civil unrest gripping the city, a sign that appetite for trips from outside the region is slowly returning.
But at a gathering in its home city of Chicago, the airline's top executives expressed caution even after it downsized its Hong Kong operations in recent months. "I would say demand is pre-existing to the current revolt there," Oscar Munoz, the carrier's CEO, said.
United, one of the world's biggest airlines, said it was willing to be more flexible as demand for travel to Hong Kong remained volatile.
It has already axed its flights from Chicago and Guam to Hong Kong, and also plans to use a smaller aircraft on its Newark-Hong Kong route from December. However, the carrier launched its second daily flight from San Francisco to the Asian financial centre last Saturday.
"We'll try and be flexible," said the airline's president Scott Kirby, adding it had no immediate plans to downsize Hong Kong further. "Demand is down pretty dramatically on all airlines to Hong Kong. And our schedule and future plans are really just going to depend on how the demand situation unfolds."
Munoz said Hong Kong remained an important premium market, despite the ongoing anti-government movement, and the city was the first international destination worldwide selected by United to launch its newest business-class seat, Polaris, back in 2017.
A large number of United's long-haul aircraft are maintained at Hong Kong International Airport, and the US carrier also has a local cabin crew base.
The airline previously put plans to upgrade and convert its airport lounges in Hong Kong on hold, and the city would have been one of only three overseas locations to have the new Polaris product - highlighting its importance to United internationally.
Asked how its second San Francisco-Hong Kong daily flight was faring, Munoz offered a more positive outlook. "If we're flying it still, it's performing well," he said.
That goes further than in previous weeks, in which United said a drop in bookings in the Hong Kong market had stabilised more recently.
Foreign airlines are indicating that demand is starting to pick up. American Airlines told the Post recently that advance bookings to Hong Kong were "looking pretty good".
In August and September, 1.5 million fewer visitors flew to Hong Kong as the airline industry grappled with the worst slump since the 2008 global financial crisis.
Since August, local and foreign airlines have cut routes, reduced the number of flights, and used smaller aircraft to offset the drop in the number of passengers.
Hong Kong has been rocked by often violent protests for 21 weeks, sparked by the now-withdrawn extradition bill, which would have allowed for transfers of fugitives to jurisdictions with which the city has no formal agreement, including mainland China. The campaign has since morphed into a wider anti-government movement.
Counting the cost, Qantas announced last Thursday a HK$134.1 million (S$23 million) hit to half-year profits in the six months to the end of December 31, 2019.
Local carriers, including the Cathay Pacific Group, are not likely to benefit from the same sentiment. The company said it has suffered a "significant shortfall" in advance bookings through the end of the year.
Hong Kong's flagship airline has been battered by the impact of the protests, but also by China's aviation authority censuring the company for failing to tackle its employees' support for the protests.
Local rival Hong Kong Airlines is in deeper financial trouble, and the government warned the carrier to take "immediate and concrete" steps to improve its finances, which have continued to deteriorate.
The government's public intervention may scare off some passengers from booking with the city's third-largest airline, potentially worsening its financial state.
This article was first published in South China Morning Post.