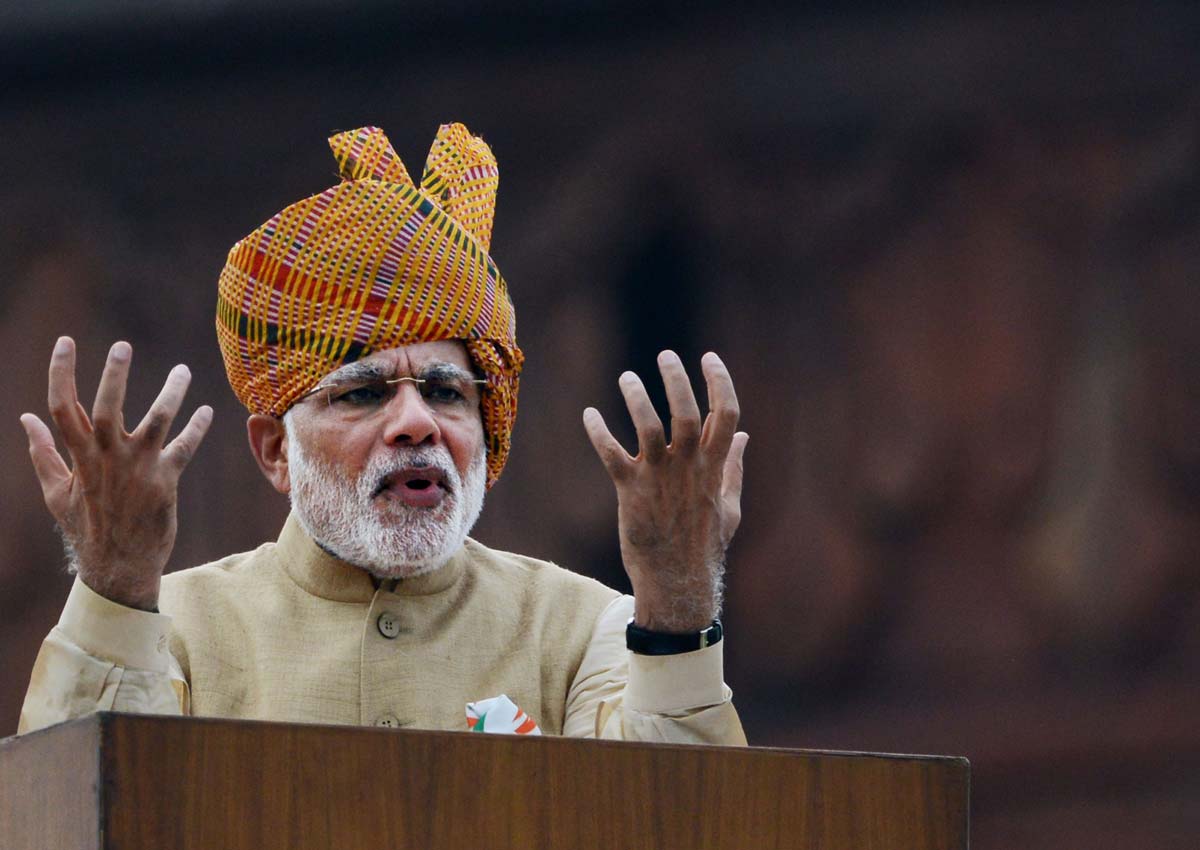 WASHINGTON - Senior officials from the world's two biggest democracies, India and the United States, launched a high-level "strategic and commercial dialogue" on Monday ahead of a US visit by Prime Minister Narendra Modi.
Trade in goods and services between the two powers amounted to more than $100 billion last year, but Modi's administration hopes to rapidly multiply this by five while attracting US inward investment.
India's economy has developed rapidly in recent decades, dragging tens of millions of people out of poverty, but services have far outstripped manufacturing and the government is seeking US capital and technology.
The bulk of the discussions, hosted by US Secretary of State John Kerry and Secretary of Commerce Penny Pritzker, were to take place Tuesday, but the dialogue opened Monday at a dinner attended by Vice President Joe Biden.
The Indian side will be represented by Foreign Minister Sushma Swaraj and Minister of State for Commerce and Industry Nirmala Sitharaman.
"This in my view is a propitious moment in the US-India relationship," Biden told the dinner, hosted by the US-India Business Council.
"This relationship will go a long way towards defining the 21st Century, and that is not hyperbole," he said, dubbing the first meeting last year between Modi and President Barack Obama the most productive the administration has held.
"Our goal is to become India's best friend," he said.
Both sides have been upbeat about the possibility for increased co-operation in the run-up to the latest talks, but there are some sticking points surrounding issues such as tariffs and intellectual property protection.
The United States will also pressure India on climate change ahead of world emissions negotiations in Paris in December.
India has been reluctant to commit to limits on its own emissions just as it turns a corner in industrial development, arguing that the already rich world must bear the burden for prior damage to the environment.
Modi's visit will begin this week in New York, where he hopes to meet Obama ahead of the United Nations General Assembly, and continues at the weekend to the US tech hub on the West Coast.
In California, he will hold a public meeting with Facebook founder Mark Zuckerberg at the social network's headquarters, and visit tech giant Google and electric car and battery innovator Tesla.
And in San Jose, California he will hold a large-scale event with members of the Indian diaspora, a growing part of the American population that is strongly represented in the high-tech sector.