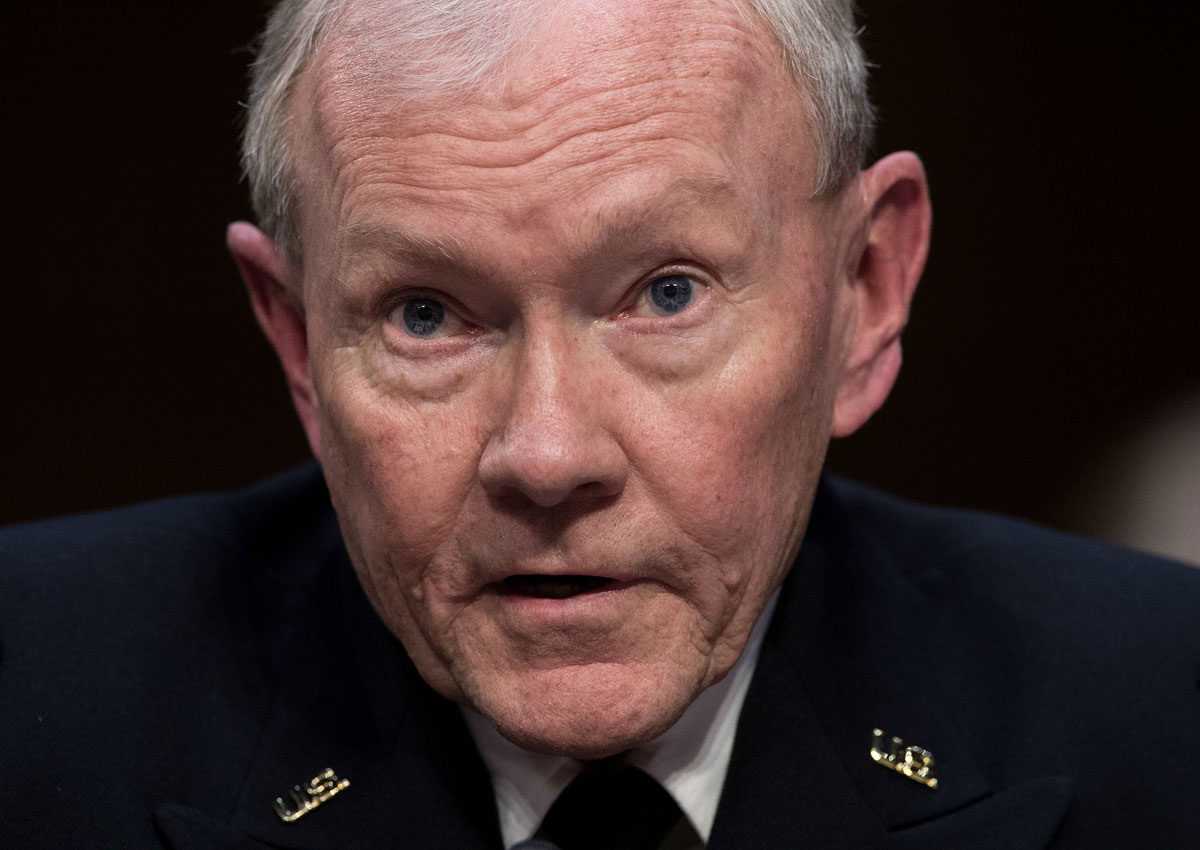 WASHINGTON - The United States is committed to defending close ally South Korea, its top military officer has said, amid another spike in tensions between Seoul and North Korea.
General Martin Dempsey, chairman of the Joint Chiefs of Staff, made the comments in a phone call to a senior South Korean counterpart on Friday, as a North Korean deadline loomed for Seoul to halt loudspeaker propaganda broadcasts across the border or face military action.
"Chairman Dempsey reaffirmed the unwavering commitment of the United States to the defence of the ROK (South Korea) and reiterated the strength of the US-ROK alliance," a Pentagon statement said.
Dempsey and Admiral Choi Yoon-Hee "concurred they would watch North Korea's actions closely in the coming days and would ensure that the US and ROK continue to work closely with one another to deter further North Korean provocations and defuse tensions".
South and North Korea appeared to take a step back from a looming military clash and agreed to hold top-level talks Saturday, as their respective armies faced off across the border on high alert.
The international community has long experience of North Korea's particularly aggressive brand of diplomatic brinkmanship, and the last-minute decision for dialogue will confirm for many that this has largely been another exercise in attention-seeking by Pyongyang.