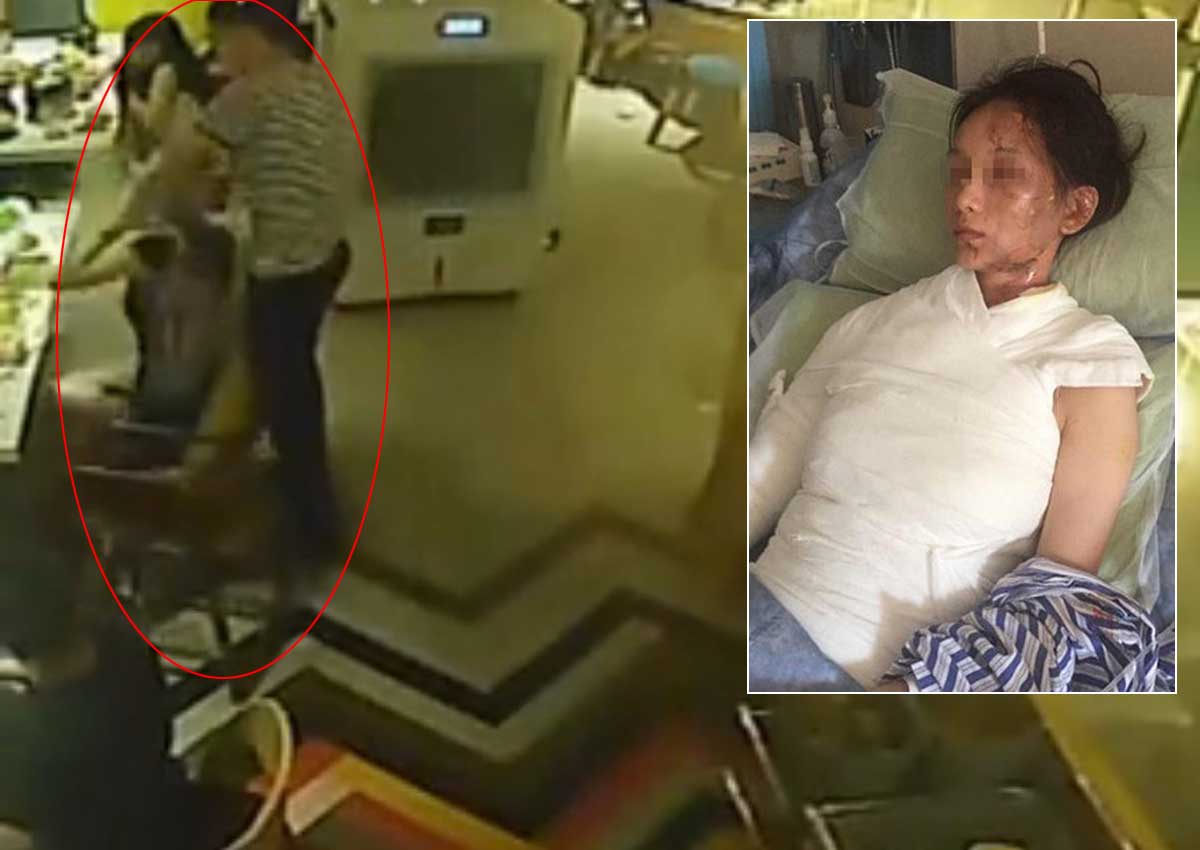 A woman was badly burnt after a waiter allegedly poured boiling water over her at a hotpot restaurant in China.
The victim, identified as Ms Lin, had apparently complained about the service at the restaurant online just moments before.
The incident occurred at a hotpot restaurant in Wenzhou, in China's Zhejiang province on Tuesday, Aug 24.
According to CCTV News, Ms Lin had gotten into an argument with the waiter, a teenager surnamed Zhu. He had reportedly walked away and ignored her as she was making a complaint.
Frustrated, she took to the Internet to rant about the poor service at the restaurant. But shortly after, the waiter noticed her post, and decided to take revenge by pouring a bowl of scalding hot soup over her head.
Security footage in the restaurant shows that Zhu then pulled her to the ground and continued to attack and beat her.
Other customers then stepped in to separate the furious waiter from the victim.
Ms Lin was rushed to the hospital immediately after the incident, and suffered severe burns to 42 per cent of her body, English-language tabloid website Shanghaiist reported.
Chinese newspaper People's Daily reported that she is currently in stable condition, but will require further treatment to repair her badly scalded skin.
Ms Lin's mother was reported in CCTV News as saying that the waiter had a "horrible grin" on his face when the ambulance arrived.
He has been taken into custody by police following the incident. But he may be let off without criminal charges as he is under 18, according to Shanghaiist.
See also: 5 suffer burns after explosion at Beach Road hotpot restaurant
seanyap@sph.com.sg