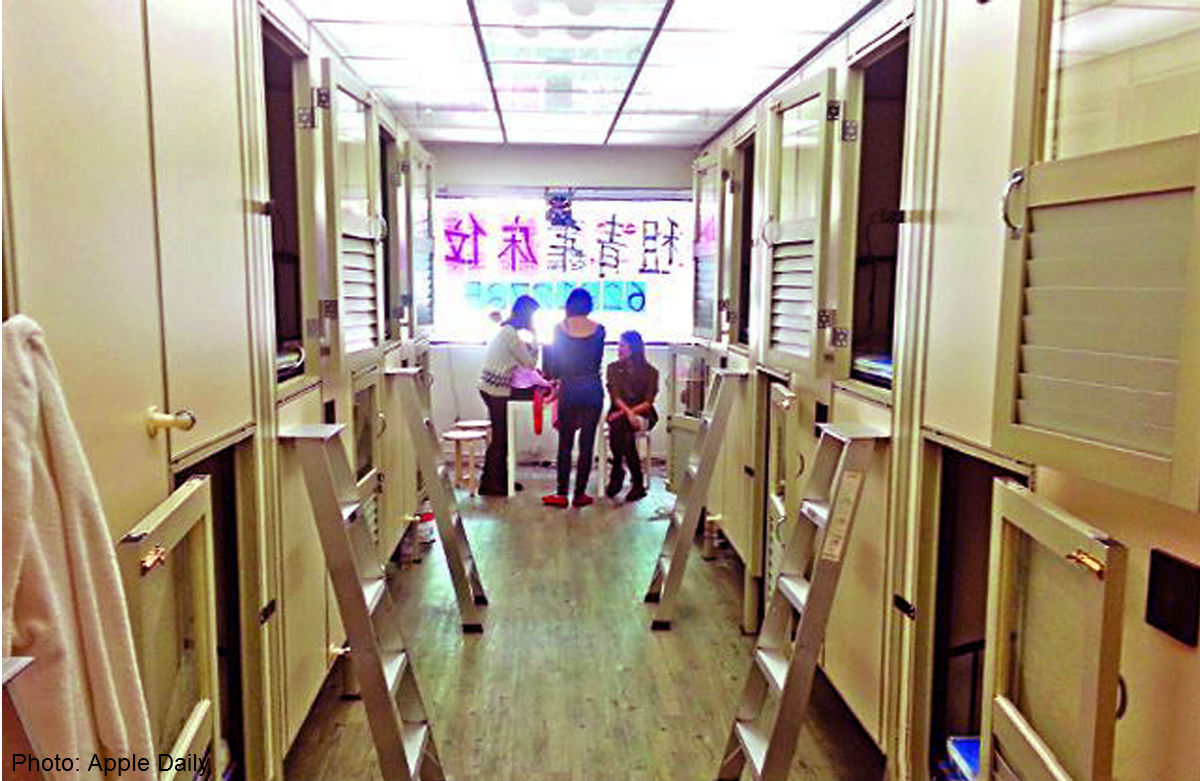 "Capsule units" originated in Japan and have caught on in Hong Kong.
But those in the Chinese territory now come with a "Life and Death Lease".
Tenants, mostly youngsters, who want to rent a capsule room in the Mongkok area of Hong Kong, have to sign a contract.
It states that the landlord will bear no responsibility should they get injured or die while living in the room.
An apartment area of 1,000 sq ft is divided into 12 cubicles. They measure 1m x 1.8m and roughly 1m in height, hardly enough space for an average adult.
In Hong Kong where the average rent of a room ranges from HK$4,000 to HK$6,000 (about S$650 to S$980) a month, each capsule room is leased out for just HK$2,500 a month.
The toilet is common for all 12 cubicles and the tenants must store their luggage in the cramped space.
The capsule rooms are a fire hazard due to lack of space and proper ventilation, a fire-safety spokesman told Hong Kong's Apple Daily newspaper.
A reporter from Apple Daily went undercover as a tenant to rent a room from a landlady, known only as Madam Wong.
The reporter had to climb up a ladder to enter his capsule unit through a narrow entrance. After he closed the door to the room, it was completely sealed.
There are no air-conditioners either and the tenants have to rely on ventilation fans to get fresh air, the report said.
The reporter added that when the door was closed, he could hear absolutely nothing. He said this was dangerous because the tenants would not know if there was a fire and an emergency evacuation was taking place.
An online advertisement for the capsule rooms promoted them as a chance to "enjoy the convenience of living in the city with privacy, free wireless Internet, power plugs at your bedside and monthly utility charges of only HK$100".
A fire consultant, who wanted to be known only as Mr Leung, told Apple Daily that such capsule rooms are illegal and hard to regulate.

Get The New Paper for more stories.