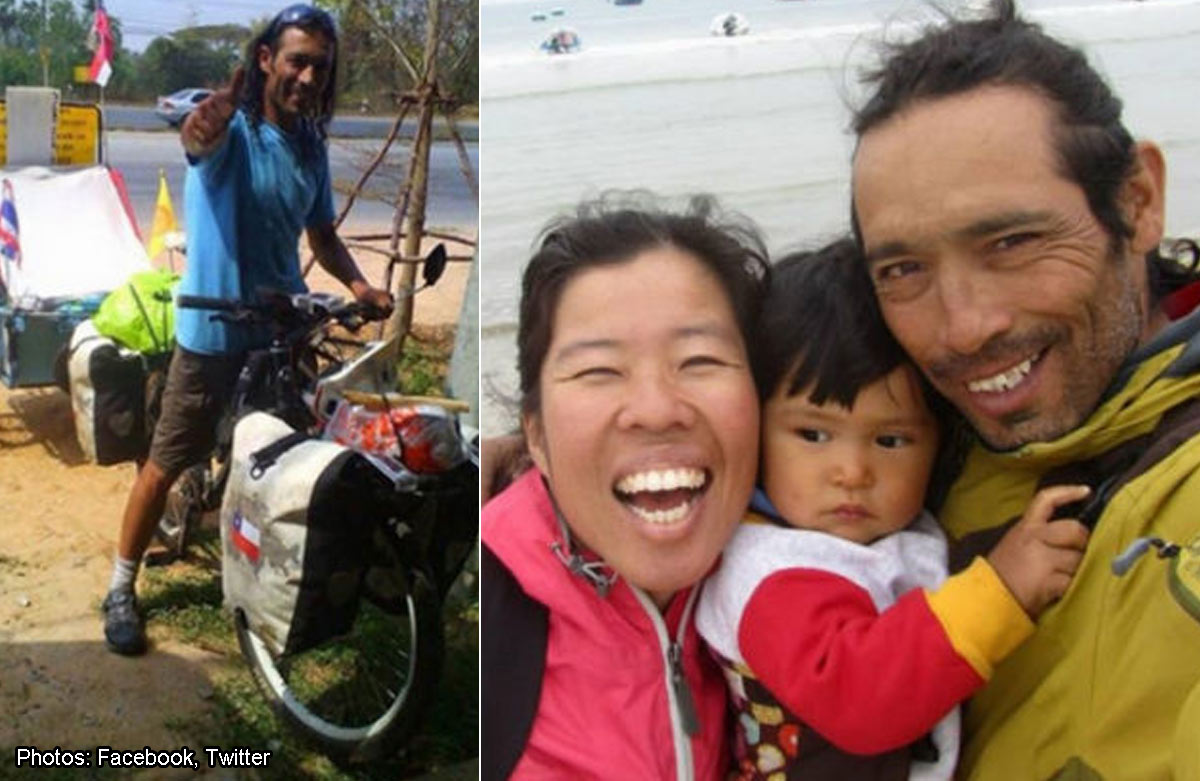 The Ministry of Tourism and Sports will handover this week Bt300,000 (S$13,000) in assistance money to the wife and son of the late Chilean intercontinental cyclist Juan Francisco Guillermo, 48, Nakhon Ratchasima Tourism and Sports Office director Pichet Dechakhamphu announced yesterday.
Guillermo was killed in a road accident in tambon Bua Lai in Nakhon Ratchasima's Bua Yai district on Saturday while completing the final leg of a five-year, round-the-world cycling journey.
Guillermo's 39-year-old Singaporean wife, Pei Ling, and their two-year-old son, were also injured in the accident, and yesterday remained at Bua Yai Hospital.
Pei Ling sustained a broken leg and will take another week to recover. The Chilean Embassy contacted Guillermo's family in Chile and the family authorised his wife to proceed with arrangements for his funeral at Wat Pa Thamma Utthayan in Khon Kaen province, as he had reportedly asked for earlier.
Guillermo was not the first intercontinental cyclist to die in a Thai road accident. In 2013, two British cyclists named Peter Root and Mary Thompson died when they were struck by a pickup truck in Chachoengsao province.