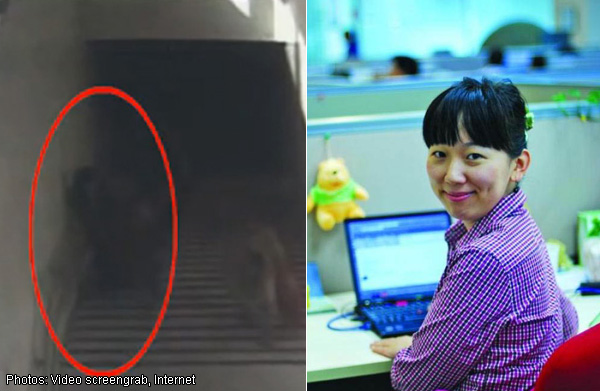 SHENZHEN, China - A 35-year-old woman, Liang Ya, collapsed while climbing the stairs of a train station exit on Feb 17, and died after 50 minutes without receiving first aid.
According to a report on Sina, surveillance footage showed Liang gesturing for help after she had fallen on the stairs. A few commuters passed by, threw glances in her direction, but did not stop to check on her.
Eventually, a couple stopped to offer help. The lady bent down to check on Liang while her male companion went to ask train personnel for assistance.
The couple left after two train staff arrived at the scene a few minutes later. One of them began to check on her while the other spoke on the walkie-talkie.
A cleaning lady also tried to rouse the unconscious Liang by speaking to her and touching her forehead.
In addition, an elderly bystander was seen suggesting cardiopulmonary resuscitation (CPR) to the train staff who were present.
Liang was later pronounced dead by paramedics, who arrived 50 minutes after her collapse.
The deceased's elder sister and their elderly parents are distraught and keen to find out the cause of her death.
They have also raised questions about how the train personnel handled the situation and whether it was sufficient to just contact emergency services.