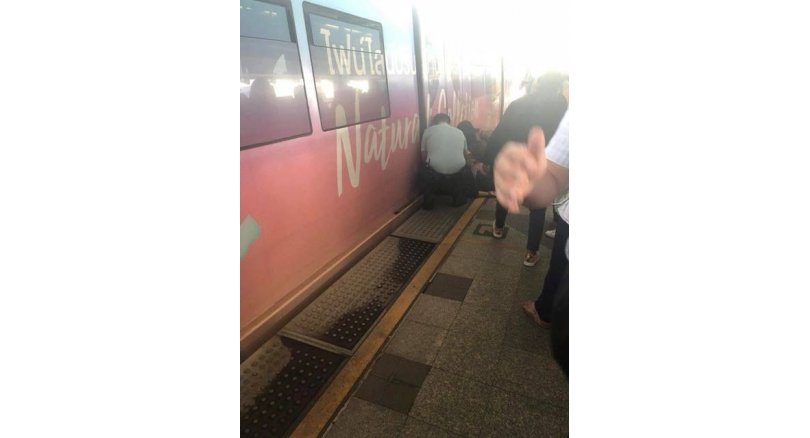 A woman fainted as a BTS train was approaching the Morchit station this morning, falling and hit the train as it came into the station and causing services to be temporarily disrupted.
According to the Facebook page "What's happening to BTS today", which monitors the BTS service, the incident took place at 8:35 am. The page said the woman hit the train as she fell but did not fall onto the track.
But Dr Anat Arbhabhirama, the chairman of the advisory board of the Bangkok Mass Transit System Public Company Limited (BTSC), insisted the train did not hit the woman.
Speaking to reporters after services at the Morchit station were resumed, he said the train had stopped when the woman fainted and fell onto the platform.
Anat said security officers rushed to help her and send her to hospital. The rescue operation prompted the platform on the side with an escalator to be closely briefly, causing many passengers to accumulate at the station.
He insisted that the woman hit a stationery train.
Anat said the BTSC would rush to install guard doors at all 23 of its stations as soon as possible.
He said guard doors have already been installed at nine stations - Siam, Asoke, Onnuj, Phayathai, Victory Monument, Saladaeng, Chidlom, Prompong, and Chong Nonsee, leaving 14 more to be installed.