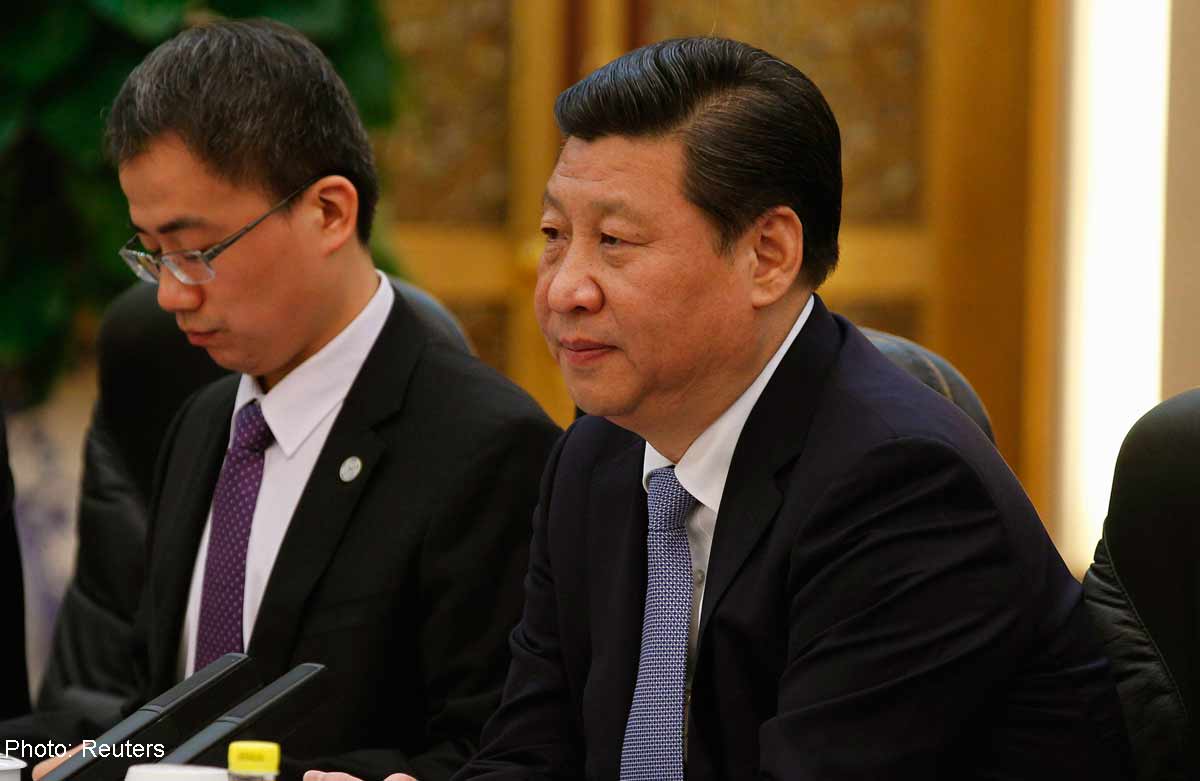 CHINA - Chinese President Xi Jinping made a surprise visit to Beijing hutong during the heavy smog of Tuesday morning, waving hello and chatting with residents.
"We breathe the same air and share the same fate," commented Sina Weibo blogger the-most-special-one.
The president, not wearing a face mask, arrived at the Nanluoguxiang Hutong, a popular tourist spot famous for its boutiques, restaurants and bars. He then visited nearby Yu'er Hutong.
Photographs posted online by Chinese media showed Xi talking to residents as crowds formed around him.
The photos quickly went viral, and netizens hailed the president for braving the smog on the same day that the National Meteorological Center raised its alert for hazardous pollution from yellow to orange - the second-highest alert level - in the capital and surrounding areas.
After his tour of the hutong, Xi also made a visit to Beijing's rail transportation command centre to look over the centre's progress in improving public transit, a key issue that many residents in the capital are concerned about.
Xi listened to reports by officials and discussed future methods in dealing with transportation issues.
Xi last made a surprise public visit on December 28 at a steamed bun restaurant, where he paid for his food, ate and chatted with surprised customers.
Photos of Tuesday's stroll were first released in a post by guoandidiaoge, a blogger on Sina Weibo.
According to several witnesses, Xi talked about the preservation of the city's hutong and improving living conditions for households in the hutong.
Guan Shiyue, 71, who lives in a Chinese courtyard in Yu'er Hutong, said Xi asked him how he would like to improve his living conditions.
"He asked which option is more acceptable to us: moving out or renovating our current house. We said we prefer the latter," Guan said.
Xi chatted with Guan and his wife for 20 minutes and covered a number of topics, including their daily lives and income, said Guo, who added that he was notified on Sunday that "an important person" would be visiting the hutong. Still, he said he did not expect that person to be Xi.