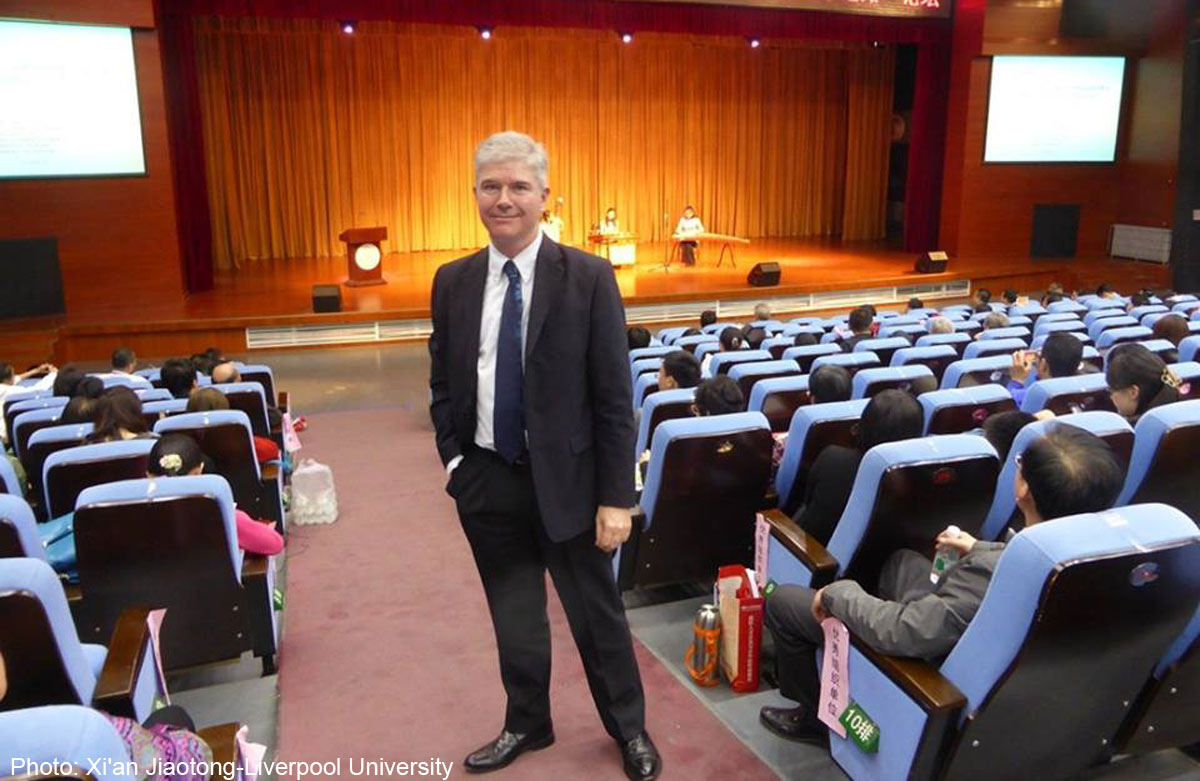 SUZHOU, China - Professor David O'Connor, Dean of Research & Graduate Studies and Head of the Department of Biological Sciences at Xi'an Jiaotong-Liverpool University (XJTLU), has been was awarded the honorary title "My Favourite Foreign Teacher in China" by the State Administration of Foreign Experts Affairs.
The award ceremony, which took place on April 27, was held at Beijing Normal University and was attended by officials from the State Administration of Foreign Experts Affairs, as well as president of Beijing Normal University, Professor Dong Qi.
Thomas Sudhof, winner of the 2013 Nobel Prize for Physiology & Medicine and Professor of Molecular & Cellular Physiology at Stanford University, also attended and gave a speech describing his career path, and thoughts on how to organise teaching and research.
During the ceremony, Professor O'Connor met up with Professor Sudhof and introduced XJTLU to him.
Prof O'Connor said: "I am honoured and delighted to receive this award, which highlights the incredible importance XJTLU places on learning and teaching. It reflects the enthusiasm, expertise and professionalism of a large number of people at our university, who make it such a remarkable place to work.
"I am particularly proud of the fact that our graduates are already highly regarded, even though the University is only eight years old."
In addition to the "My Favourite Foreign Teacher in China" awards, the ceremony also recognised winners of the "My Foreign Teacher and I" essay contest and hosted a forum entitled "The Path to International Talent".
XJTLU is an international university jointly founded by leading institutions from both China and the United Kingdom.
klim@sph.com.sg